Oh my goodness, I can't get enough of this delicious naughty-free blueberry chia seed jam. It's made with five ingredients – blueberries, chia seeds, linseeds (flaxseeds), Maple syrup and vanilla powder extract. All these ingredients are organic and so good for us.
Yes, even Maple syrup.
The health benefits of our blueberry chia seed jam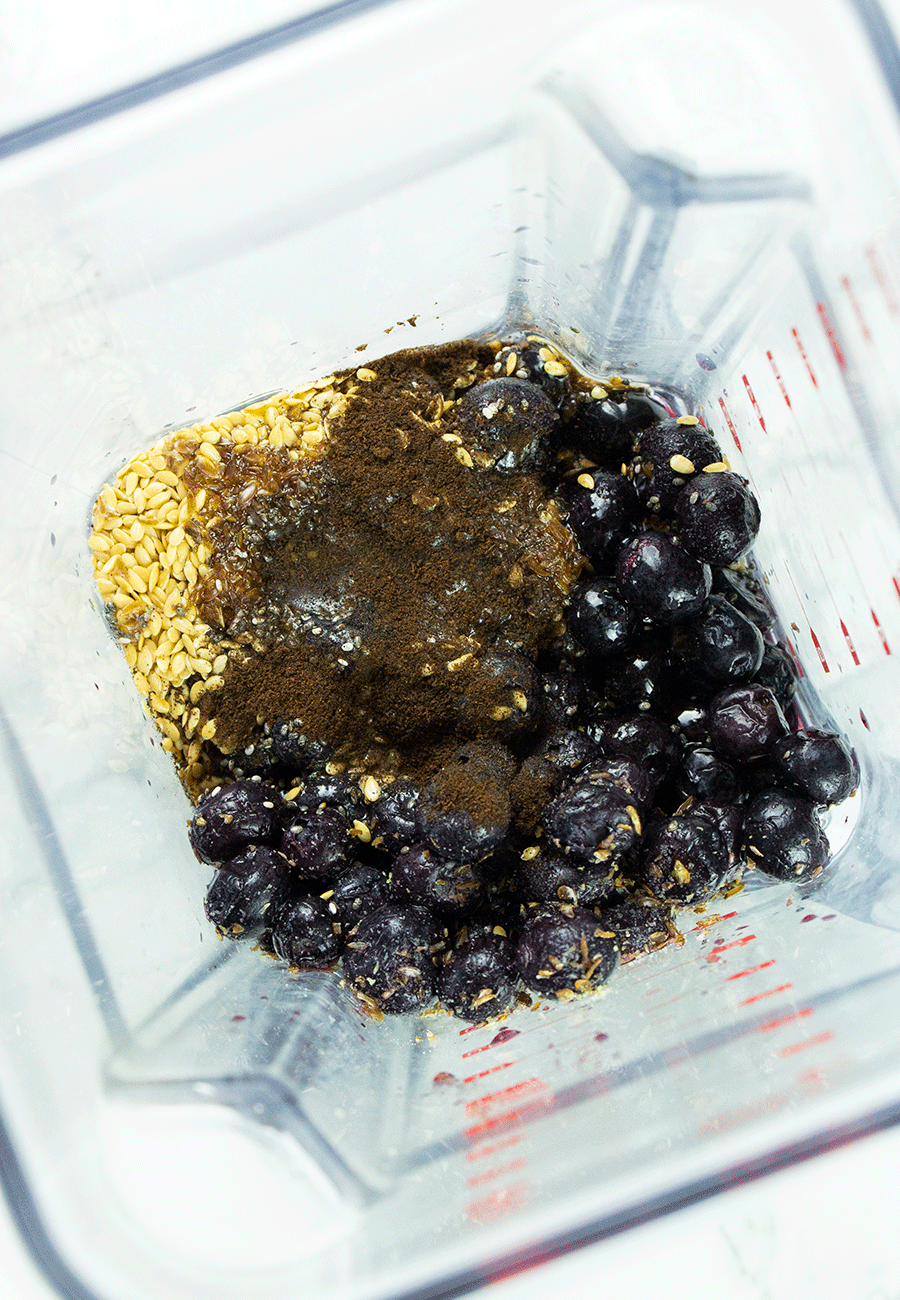 Ok, Maple syrup is very sugary but it also rich in antioxidants such as manganese and zinc – which neutralise free radicals and reduce oxidative damage in our bodies. Moreover, antioxidants have been found to reduce or slow the growth of cancer cells and boost the immune system. Of course the high sugar content in Maple syrup may affect our blood sugar levels — however Maple syrup is overall a much better option than regular sugar. That's why we use it. We also use, honey, Agave nectar and date nectar in our cooking and baking.
You can also try honey in this recipe. As honey has proven to have anti-viral, anti-fungal and anti-bacterial properties. It is also unprocessed (raw).
I have chosen blueberries in this recipe because blueberry jam used to be my absolutely favourite jam when I was little. I could have on anything even sweeten my tea with it.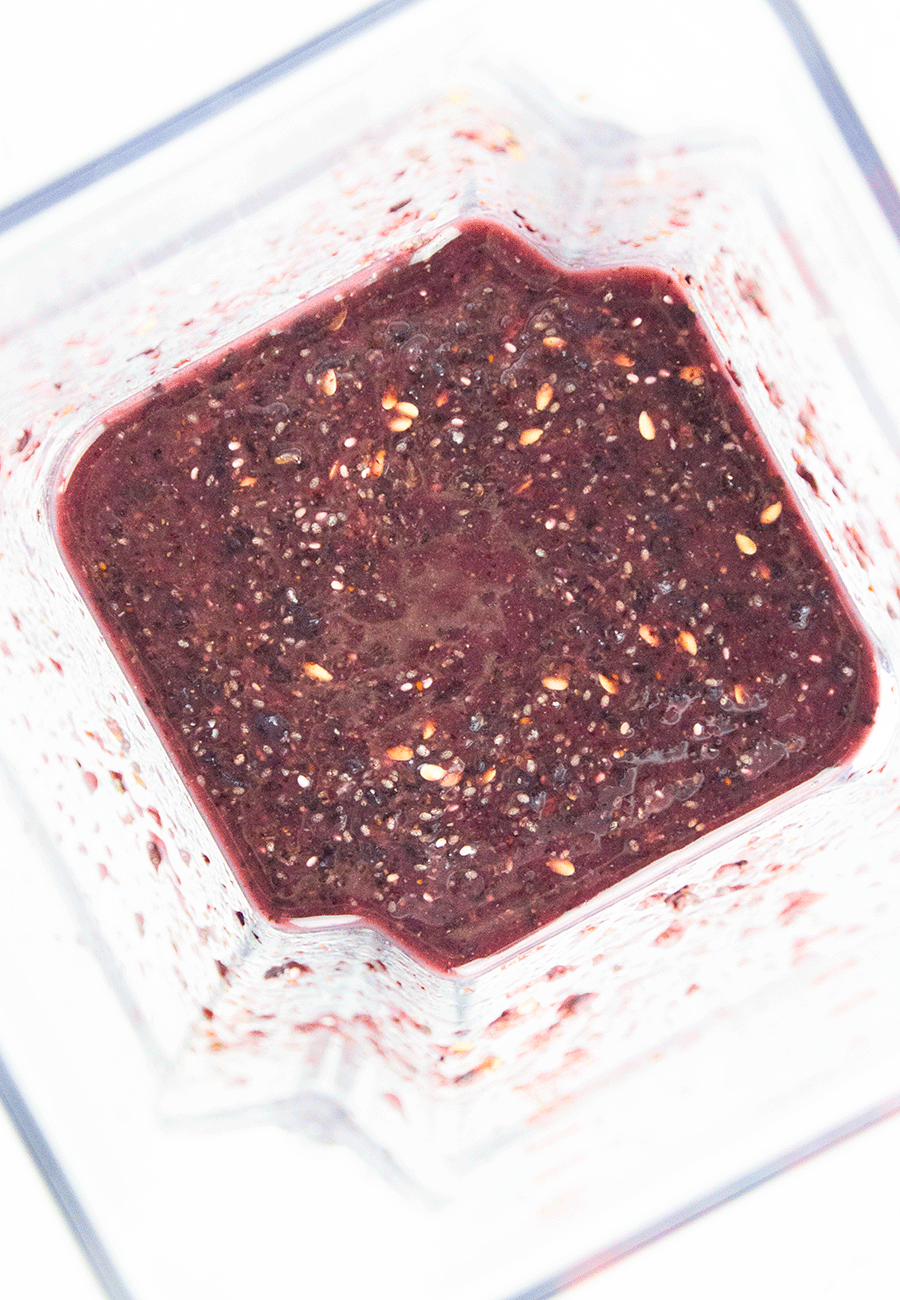 Blueberries are pretty amazing though. They contain super high levels of antioxidants, in fact, they are believed to provide the highest concentration of antioxidants available in commonly consumed fruits and vegetables.
They are also low in calories and provide excellent levels of fibre, vitamin C, vitamin K, copper, and manganese which all help to reduce the cell damage caused by molecules called free radicals which I mentioned earlier. They also contain anthocyanins, catechins, and other polyphenols that are cancer-fighting. Adding anti-cancer foods such as blueberries to our diet on a regular basis is an important aspect of a complete body wellness.
Having said that, this jam also has important cancer-fighting seeds – chia seeds and linseeds. I wanted to add linseeds (flaxseeds) because they are binding (like an egg) and incredibly healthy. Same with chia seeds. And, please remember the sentence below as it is important.
According to research lignans in linseeds (flaxseeds) and chia seeds can lower the risk of hormonal breast cancer.
Studies have shown that linseeds (flaxseeds) and chia seeds, which are a rich source of lignans, have anti-oestrogenic effects that inhibit cell growth in breast tumours. This is me and my cancer. My cancer feeds off bad oestrogen, so if your breast cancer is HER2 positive then you also need to eat more of these seeds. If not, eat them anyway because they are incredibly good for you.
The best sources of lignans are:
Flaxseeds
Chia seeds
Sesame seeds
Kale
Broccoli
Lastly I would like to say that I prefer to keep this jam as 'raw' as possible. Some recipes out there cook the blueberries (like they do to make the regular sugary jam). As soon as you start cooking/boiling ingredients i.e. blueberries you will start losing the nutrients. So that is why this jam is better because it's raw (minus Maple syrup) clean and super antioxidant.
Have it on toast, as a cake filling – healthy one of course, in chia puddings, in porridge, waffles – the list goes on…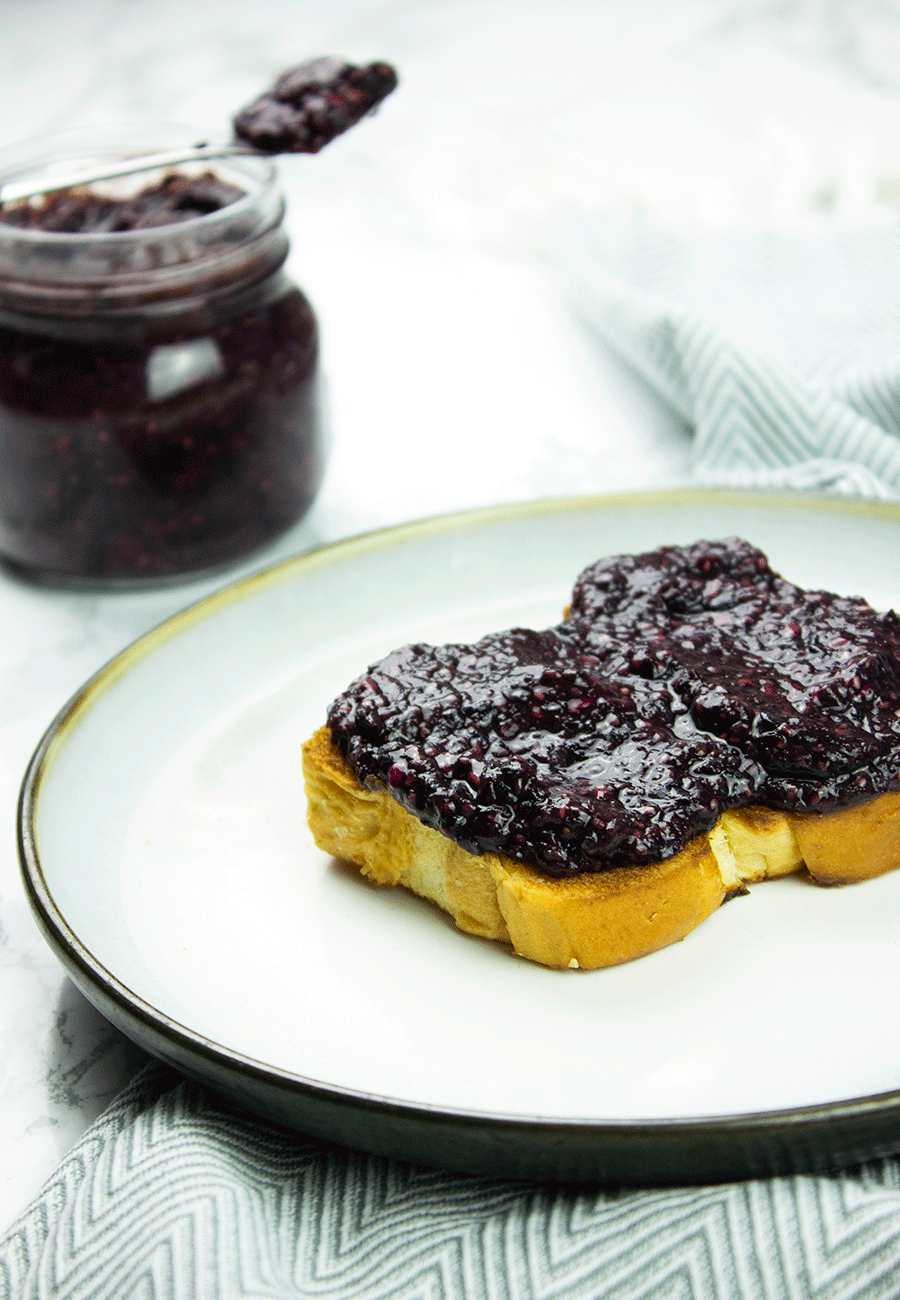 Have you made this blueberry chia seed jam recipe?
We'd love to see your food creations! Please leave a comment below, share or tag using @anticancerkitchen on Instagram and hashtag it #anticancerkitchen.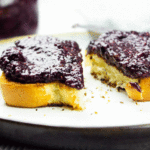 Ingredients
3 cups/ 1 pint/ 300g blueberries

2 tablespoons chia seeds

1 table spoon linseeds (ground)

1 table spoon linseeds (whole)

3 tablespoons warm water

1 teaspoon vanilla extract/powder (unsweetened)

3 tablespoons maple syrup (or make it 100% raw and use honey)
Instructions
We used frozen blueberries so we defrosted the blueberries overnight. You can use fresh ones too.
Put all the ingredients into a blender and blend for about 10 seconds on a low setting or a little bit longer until you have the desired consistency. We prefer it a little bit lumpy and less jelly-like.
Transfer into a jar and allow to set in the fridge for about 2 hours.

Copyright secured by Digiprove © 2020 The Anti-Cancer Kitchen