A delicious, crunchy, super easy chocolate granola recipe that is plant-based and oil-free. This chocolate granola is packed with fibre, minerals, antioxidants and skin-protecting flavonols that will give you the best start to your day, guaranteed. 
Granola is a breakfast cereal that has a crunchy and chunky texture. Granola is normally made from ingredients including oats, crushed nuts, different types of seeds and the occasional dried fruit. Many store-bought granolas are very high in sugar and salt so this homemade granola recipe is perfect as it's made with a handful of ingredients that is done in under 30 minutes. What's more, is our chocolate granola recipe is: 
Super nutritious 
Incredibly filling and energy-boosting
Helps to reduce blood sugar and bad cholesterol levels 
Packed with antioxidants and fibre 
Protein-rich 

Granola with cacao and dark chocolate
As early as 450 BC, fermented chocolate drinks were already being enjoyed in Mesoamerica. Considered a strength and wisdom-giving drink by the Aztecs, it was a gift from the god Quetzakcoatl who administered all wisdom. 
The term "chocolate" was derived from Xocolātl, an old Nahuatl word later picked up by the Spanish before being incorporated into English. The dark chocolate we love today is developed from the cacao/cocoa tree seeds and has been a critical part of human beverages for millennia. It was around the 16th century when it was shipped to Europe, mixed with sugar and became both a popular drink and food.
Whilst the cacao tree, its seeds and derivatives remained foreign in Europe and most of the known world, it was Christopher Columbus who changed the chocolate story. In his stopover in the Americas, he came across cacao beans in a seized canoe on August 15th 1502. In 1519, Hernan Cortes, a Spanish conquistador became one of the first Europeans to taste a local cacao-made drink in a Montezuma court in Mexico. The rest is history.
In the United States alone, over $22 billion is spent on chocolate and more than $75 billion globally. While you can find it in various forms such as white, milk or dark chocolate, it's the darker one that has the most nutrients.
Consuming cacao in its raw form or as dark chocolate is a source of health benefits worth every mention. Let's explore a bit more.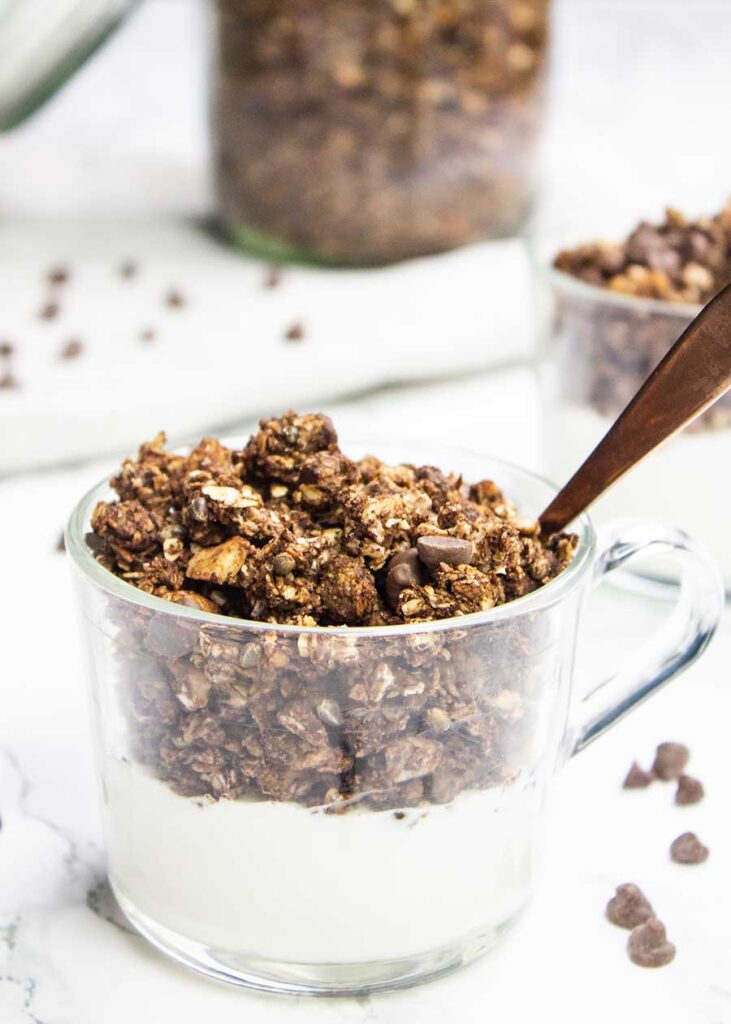 Benefits of cacao and dark chocolate 
Helps fight against free radicals
Cacao and dark chocolate contain a high concentration of antioxidants that are potent at lessening the impact of free radicals known for their cancer and disease-causing attributes. These antioxidants include polyphenols and flavonoids and are highly concentrated in unprocessed cacao and in ample levels in dark chocolate. 
In fact, studies indicate that the antioxidant capacity in cacao is more and better than any found in tea or wine. In essence, the higher the levels of cacao in a typical chocolate drink or bar, the more the antioxidants.
Raises mood, improves awareness and focus
So many consume chocolate because they love to without realizing it's because the snack makes them feel focused, happy and reinvigorated. Cacao consumption compels the body to release PEA (Phenylethylamine), a chemical related to adrenaline that mostly results from natural feelings such as love and excitement.
 Chocolate also contains Anandamide, an element resembling THC in structure though not as powerful but still enhances mood and energy without the harmful effects of addictive substances. Cacao also contains theobromine, an element similar to caffeine and known to lower blood pressure, raises energy and heighten excitement.   
Cancer fighter
Considering the high levels of antioxidants in cacao and dark chocolate, studies have shown that they could just be what you need to fight and prevent cancer. In one instance, dark chocolate was found effective in reducing colon cancer development. In another, cacao and dark chocolate were effective in colorectal cancer prevention through the lowering of oxidative stress, curtailing cancer cell growth and lowering inflammation. 
Enhanced brain performance
Consumption of dark chocolate aids blood flow into the brain-boosting mental function and helps ward off diseases such as Parkinson's and Alzheimer's. In one study, dark chocolate and cocoa were found to contain flavonoids that have been noted for their efficacy in supporting brain performance and enhanced mental functions. 
Lowers bad cholesterol levels
The flavonol level in cacao and dark chocolate can potentially reduce the level of bad cholesterol (Low-Density Lipoprotein) known to cause heart problems. Just consuming dark chocolate for 7 days has shown to enhance lipid levels in the process lowering the reactivity of platelets while ensuring inflammation is reduced.
Chocolate's cacao butter is richly endowed with polyphenols, antioxidants that help establish a better cholesterol balance in the body, especially considering cocoa butter also contains some really healthy fats. 
Boosts cardiovascular health
Chocolate and cacao contain flavonols in a large quantity. This type of flavonoid antioxidants has been noted for its effectiveness in enhancing cardiovascular health by allowing blood to flow smoothly and blood pressure to remain normal and efficient.
Flavanols have also been found to protect dire blood clots lowering the threat of strokes. By enjoying dark chocolate for at least 14 days, it's possible to enhance blood circulation and protect the heart against future complications. 
Effect against skin damage
Flavonol in cacao has so many benefits. Consumption of dark chocolate with high flavonol levels has also been found to protect the skin against ultraviolet/sunlight related skin problems. Consistent intake of cocoa products, particularly dark chocolate has also been determined to help enhance skin hydration, boost blood circulation within the skin and lessen roughness.
Diabetes modulation
Resistances against insulin while bolstering endothelial performance are important in helping modulate diabetes, among others. Apart from enhancing better arterial performance, dark chocolate and cacao offer protection against future complications such as diabetes but ensure to take dark chocolate with low sugar levels.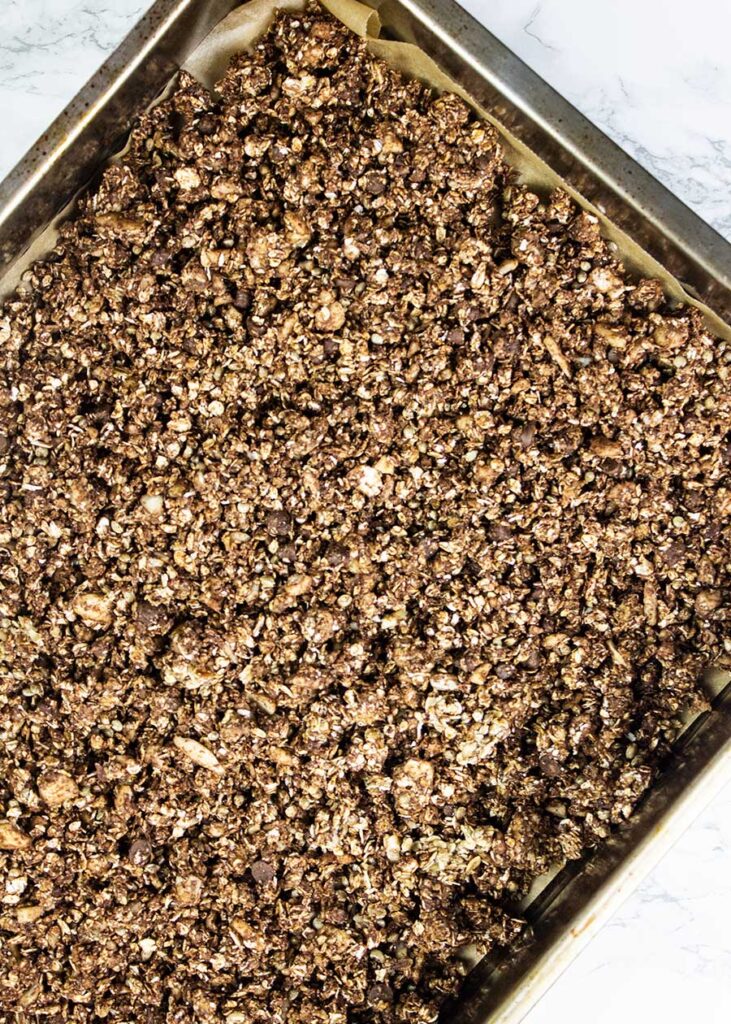 Chocolate granola recipe that is full of plant-based protein
This chocolate granola recipe also contains hemp seeds. Hemp seeds are packed with plant-based protein. Unlike most plant-based protein sources, hemp seeds contain all the essential amino acids, making it a perfect protein. Additionally, hemp seeds are full of fibre which is great for keeping fuller for longer which can aid in weight loss or managing a healthy weight. 
Oats for slow-releasing energy
Also included in a typical granola recipe is oats. Oats are especially used in breakfast dishes due to their ability to slowly release energy throughout the morning keeping us fuller for longer. The health benefits of oats are also numerous including helping to lower blood sugar levels, reduce the risk of heart disease and can potentially fight cancerous cells. Oats are a grain that is gluten-free and a great source of important vitamins, minerals, fibre and antioxidants.
Oats are readily available in most supermarkets and due to its incredibly high level of antioxidants more than most other grains, it is definitely one to add into your grocery list.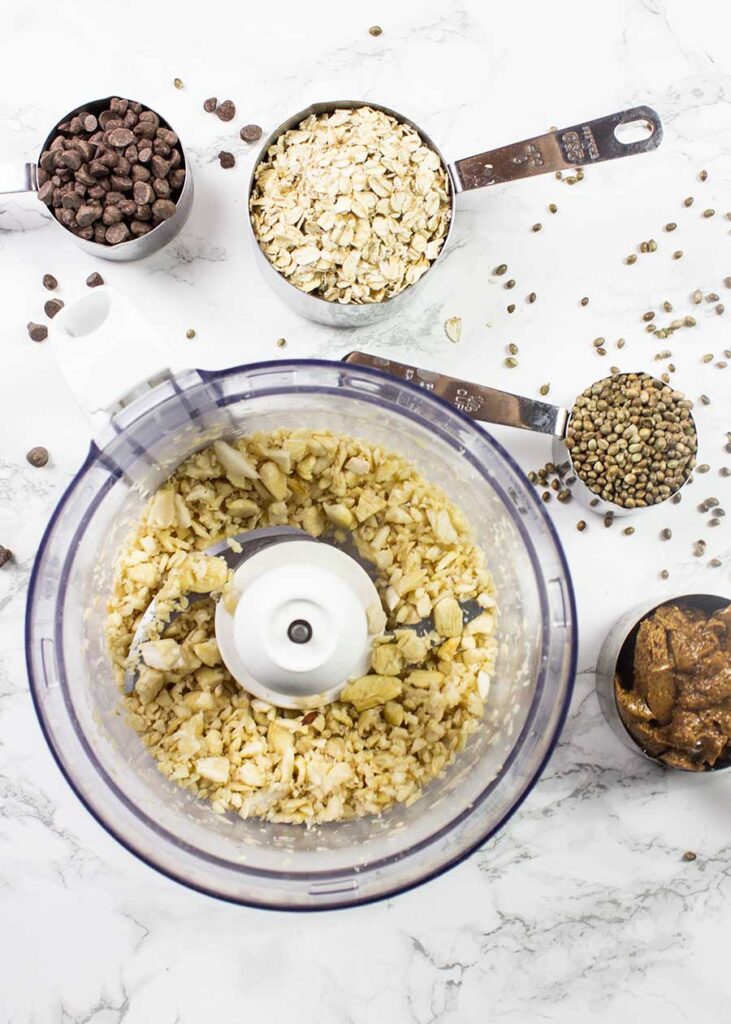 Almonds to increase vitamin E levels in our bodies
Vitamin E is an important nutrient with anti-inflammatory benefits. Vitamin E helps support our immune system, cell function, and skin health. Vitamin E is also important in the formation of red blood cells and helps to widen blood vessels, reducing the risk of blood clots.
Why homemade chocolate granola recipe
The best thing about homemade chocolate granola is that you know exactly what's in it. Moreover, you can control the sugar/sweeter levels and you can put more nuts or seeds such as chia seeds or flaxseeds that are good for us.
Have you made this recipe?
We'd love to see your granola creations! Please leave a comment below, share or tag using @anticancerkitchen on Instagram and hashtag it #anticancerkitchen.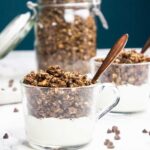 Ingredients
4 cups of rolled oats

1 cup of chopped almonds

½ cup of smooth almond butter, organic and unsweetened

½ cup Agave syrup

2 teaspoons vanilla paste/extract, unsweetened

½ cup of cocoa powder

⅓ cup of chocolate chips (vegan)

¼ cup of hemp seeds
Instructions
This is one bowl and one baking tray recipe. 
Preheat the oven to 170°C/338°F. 
Combine all ingredients in a mixing bowl and use clean hands to mix it all together well. 
Pour the chocolate granola mixture onto the baking sheet and spread it out into an even layer.  
Bake for 25 minutes at 170°C/338°F, stir halfway through. 
Enjoy with a plant-based yogurt, oat milk, or use it as a smoothie bowl topping. 
Step-by-step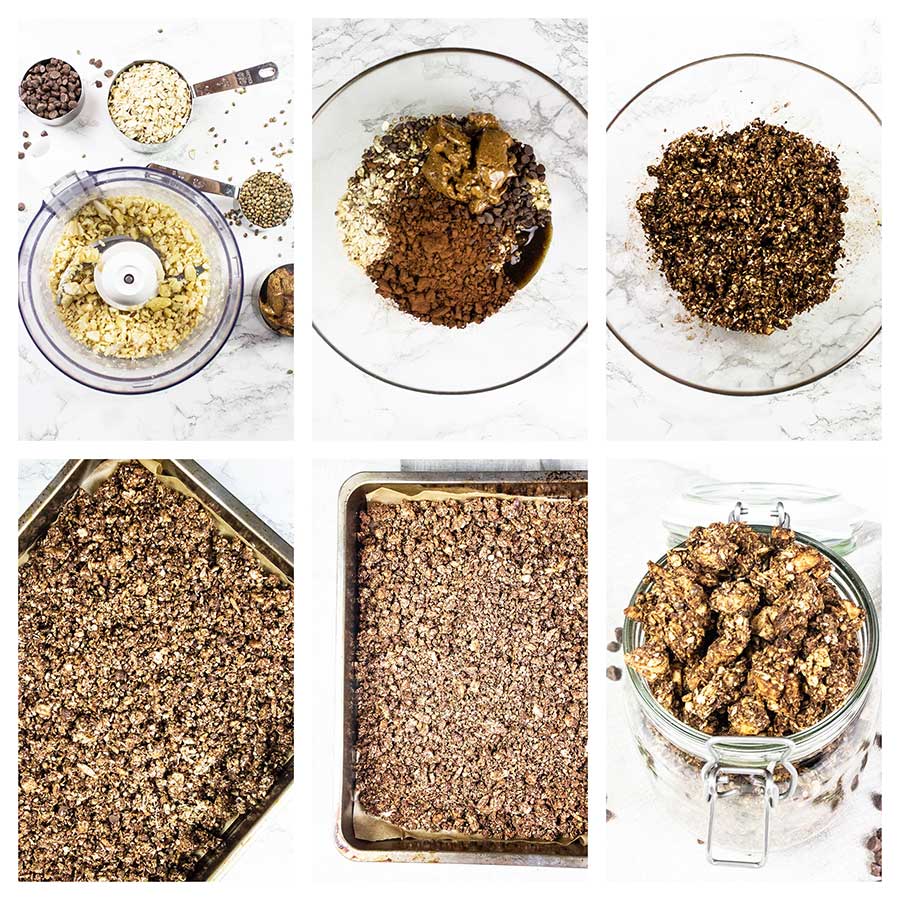 Copyright secured by Digiprove © 2020 The Anti-Cancer Kitchen