Chia panna cotta is delicious, elegant and cancer-fighting – a perfect pudding for a dinner party.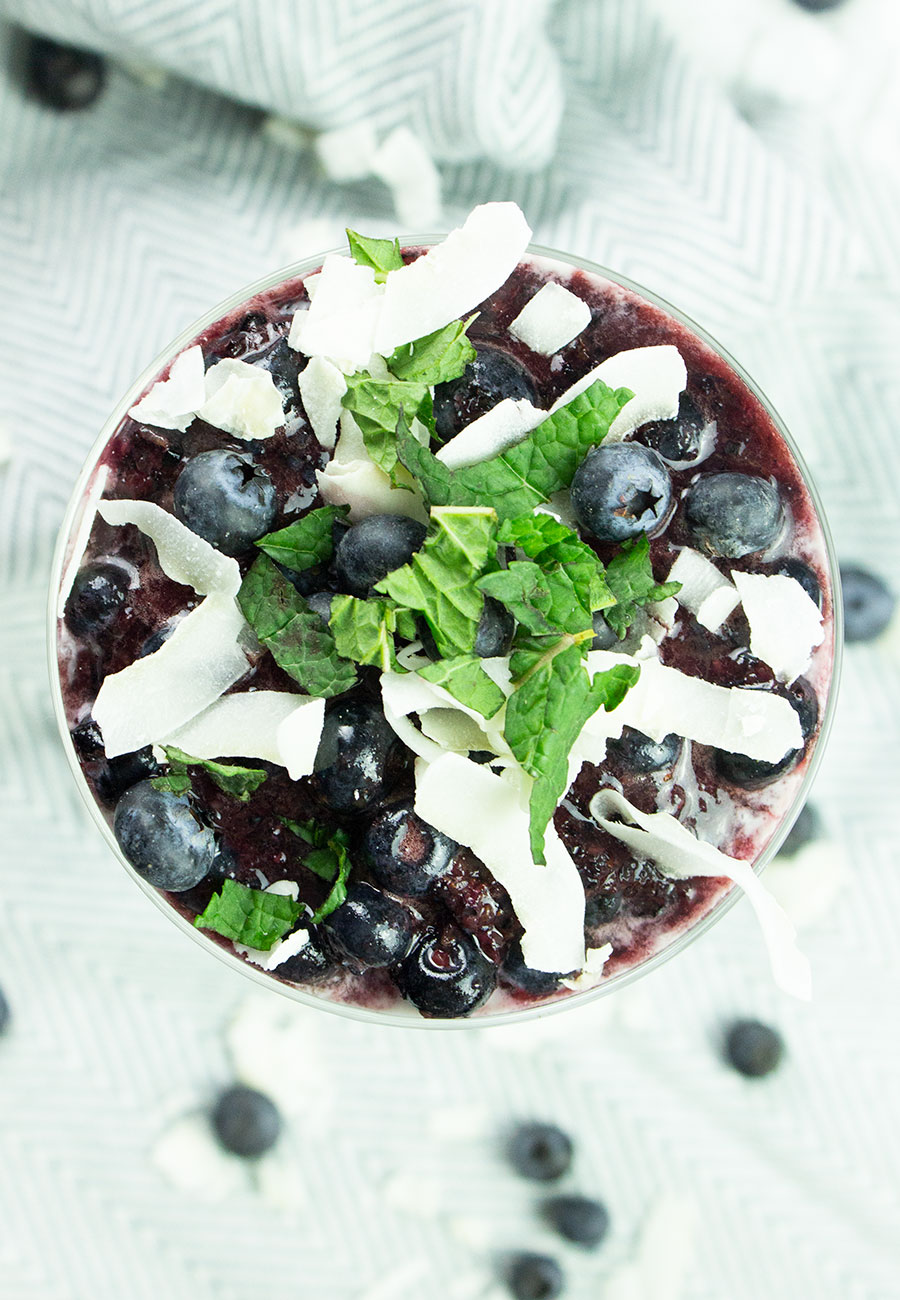 Health benefits of chia seeds
Chia seeds are rich in the alpha linolenic acid that is found in the omega-3 fatty acids which are important for preventing and fighting cancer. Research has shown that eating a diet that is rich in chia seeds will help women to prevent and protect against breast cancer.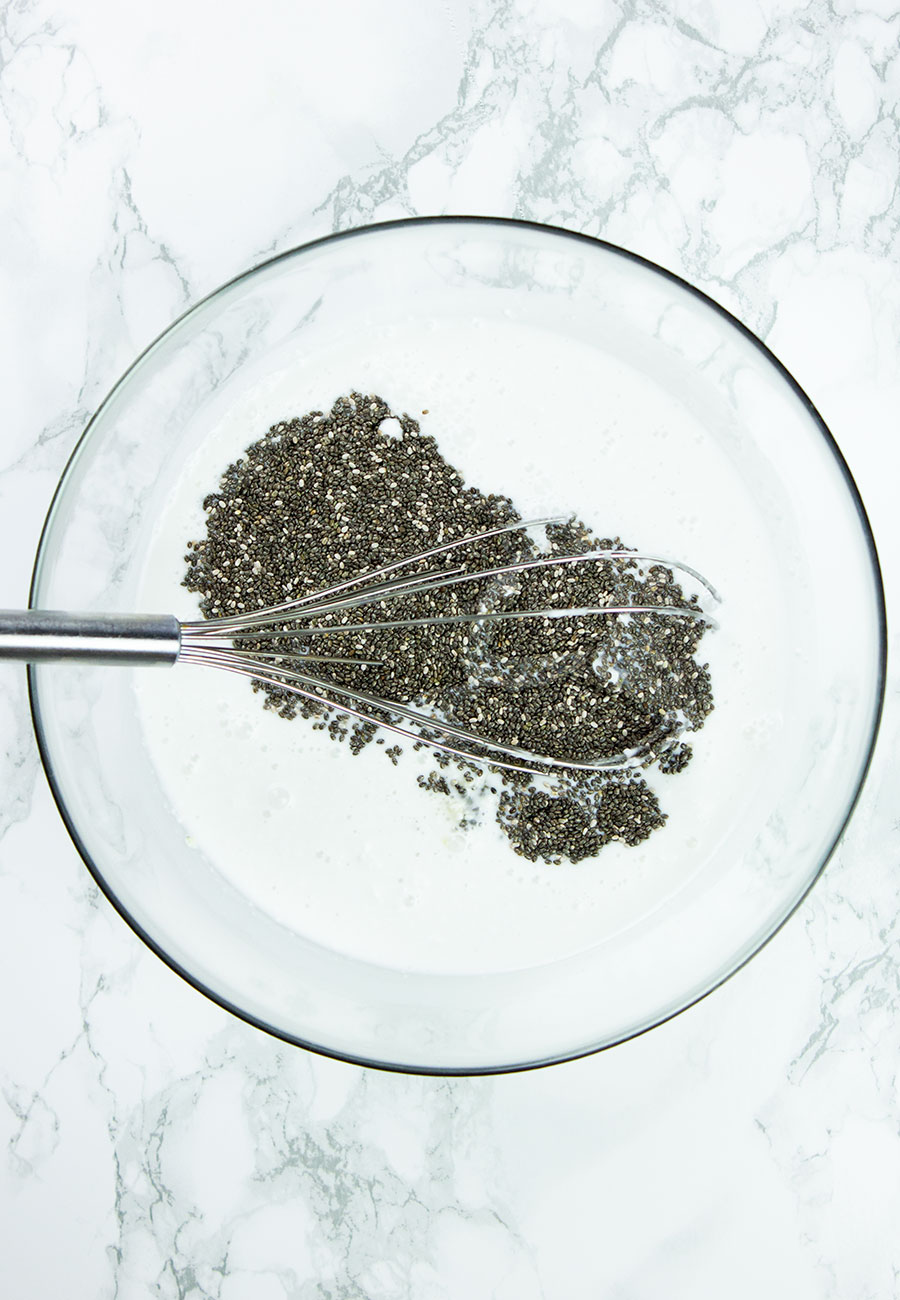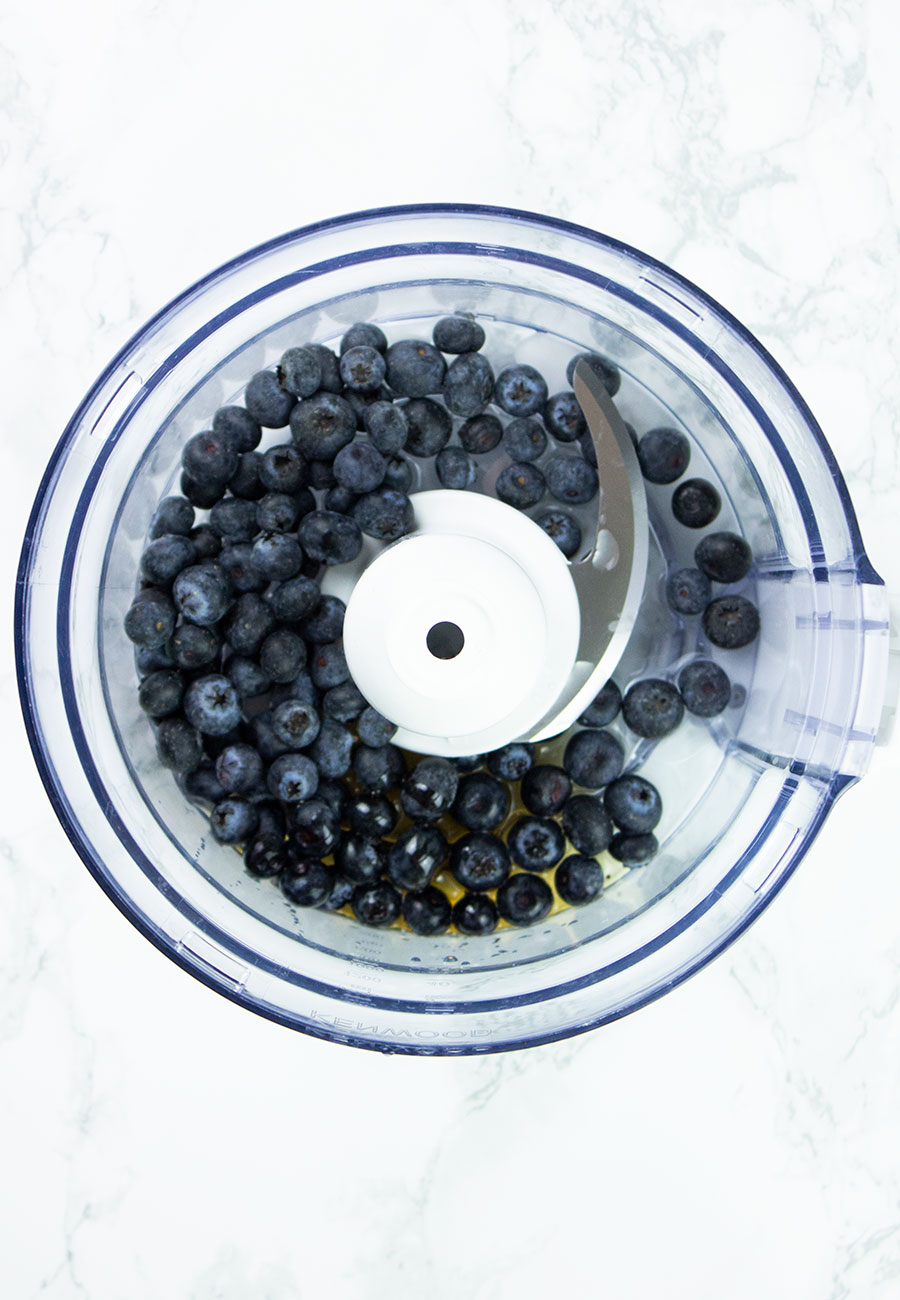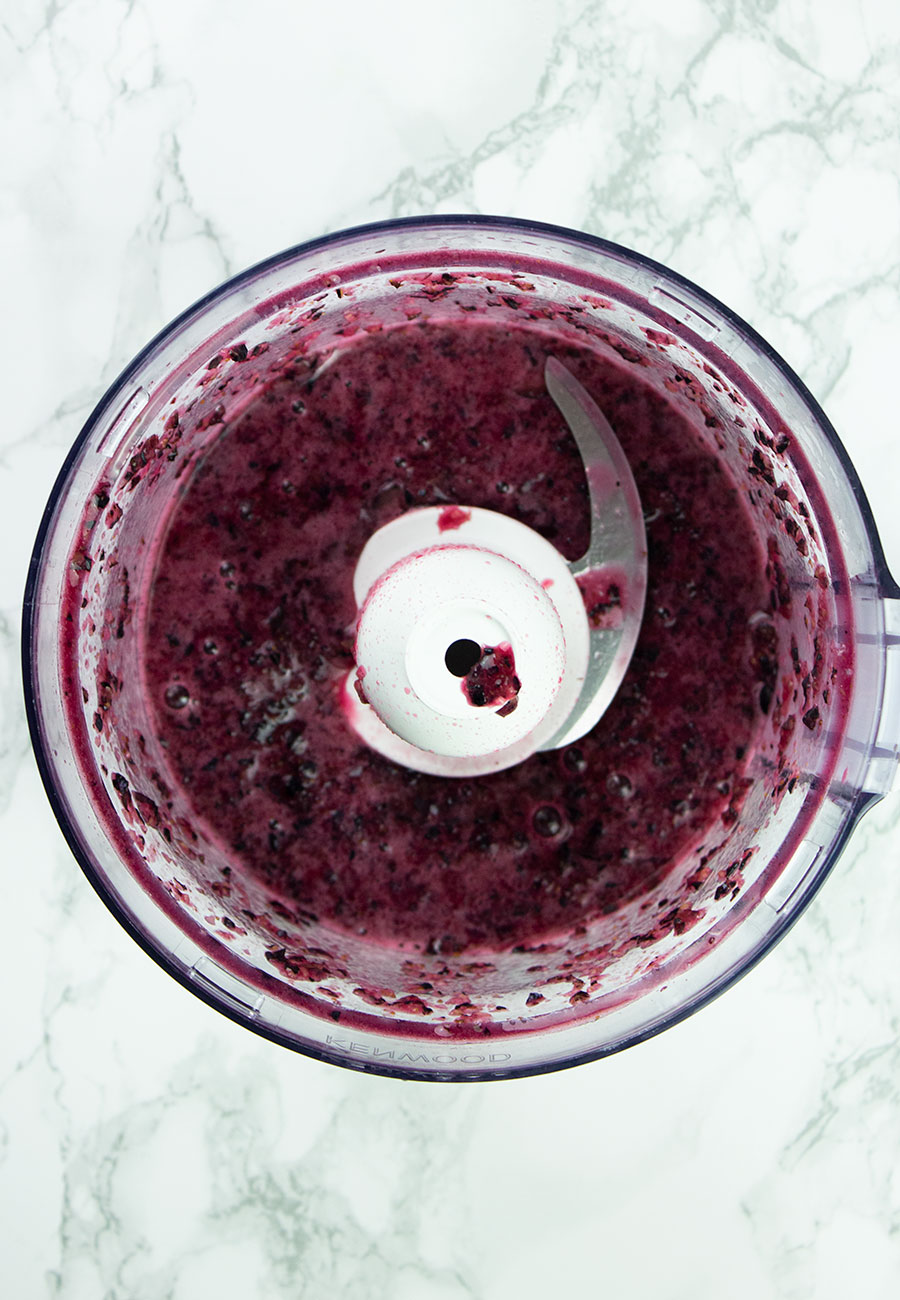 Health benefits of blueberries
The blueberries are antioxidant. They are low in calories and are packed with important vitamins and minerals. Additionally, their water content also provides important hydration to every cell.
Chia panna cotta with blueberries is truly a superfood dessert that is incredibly healthy and is so easy to make.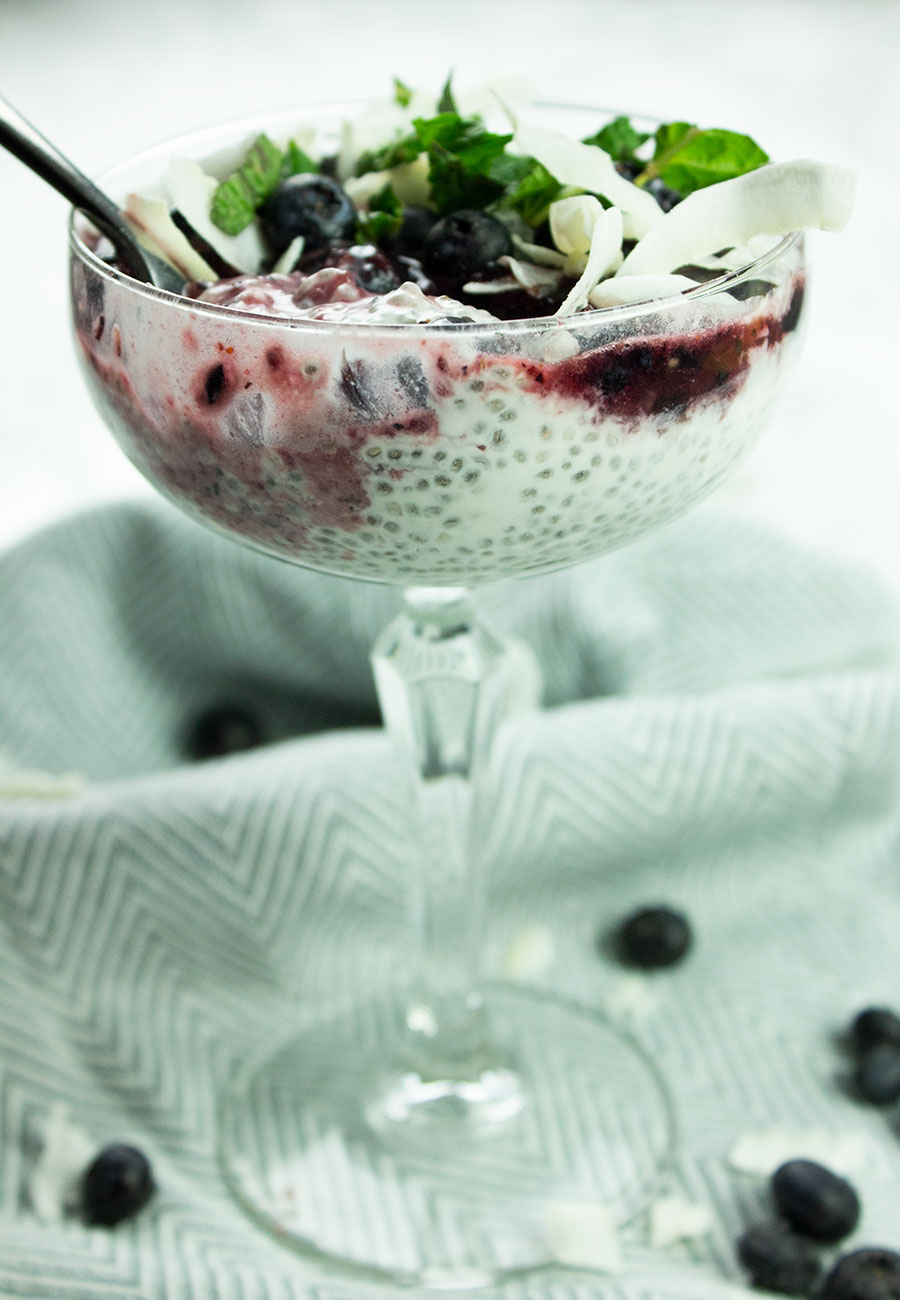 Love this chia seeds recipe?
Why not try these chia seeds recipes too.
Have you made this chia panna cotta recipe?
We'd love to see your food creations! Please leave a comment below, share or tag using @anticancerkitchen on Instagram and hashtag it #anticancerkitchen.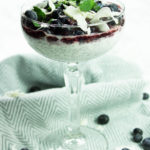 Ingredients
400 ml can of coconut milk

1/2 cup of chia seeds

2 table spoons of agave nectar

2 table spoons of vanilla extract

10g/handful coconut chips (garnish/optional)

A handful of fresh mint (garnish/optional)

250g/2 cups of blueberries

1 table spoon of agave nectar

2 table spoons of water
Instructions
In a medium bowl, whisk together the coconut milk, chia seeds, vanilla extract and agave nectar. Divide the mixture between four glasses and allow to set in the fridge for one to two hours.
For the compote, put 175g of blueberries, agave nectar and water in the food processor and process until smooth. Add another 75g of blueberries to the compote and mix together. You should now have a chunky compote.
Spoon the blueberry compote over the top of the chia seed and coconut mixture and add some more blueberries on top.
Sprinkle some coconut chips and fresh mint leaves and serve.