Juicing plums is easy. This delicious Autumn-inspired plum juice recipe with apple and pumpkin is packed with healthy nutrients and is a real flavoursome treat even for kids at Halloween. 
Juicing is such a healthy addition to your health regime which is also an easy way to add more fruit and vegetables for a varied diet. To help you find these fruits and vegetables just look at what nature is providing for you. In fact, it is easy to see that your palette often is very representative of what is growing at that time of year.
In the cold winter days, hearty vegetable stews and roasts are the order of the day because dense and satisfying carbohydrate-rich vegetables you use are so abundant. Also, the energy they provide us is better in the cooler weather. In the warmer months, berries, fruits and vegetables are fresh, ripe and nutrient-rich. It is then natural to crave them more.
Consuming seasonal foods not only help you out with this seasonal appetite conundrum, this preference of sourcing your food has a knock-on effect of benefits. Firstly, we would all be eating healthier foods because fruit and vegetables that are in season are more nutrient-rich as they have been picked at the peak. We would most likely be supporting the local economy too because opting for seasonal produce around you does not require food to be shipped from the other side of the world, which is better for the environment too. What's more, the average person will actually start to eat a wider variety of foods when eating seasonal produce. This is because many families tend not to have a huge repertoire of dishes to cook, either due to the normal stresses and strains of life and the limited hours we have or just because there is a certain amount of favourites we all have and these dishes can be made all year round just by visiting the local supermarket which is just convenient. Eating from a seasonal list of fruit and vegetables means that you will be eating new things every season. Lastly, as seasonal produce is available only at one time there tends to be quite a lot which normally means that the prices are lower too, that's definitely a benefit for your pocket.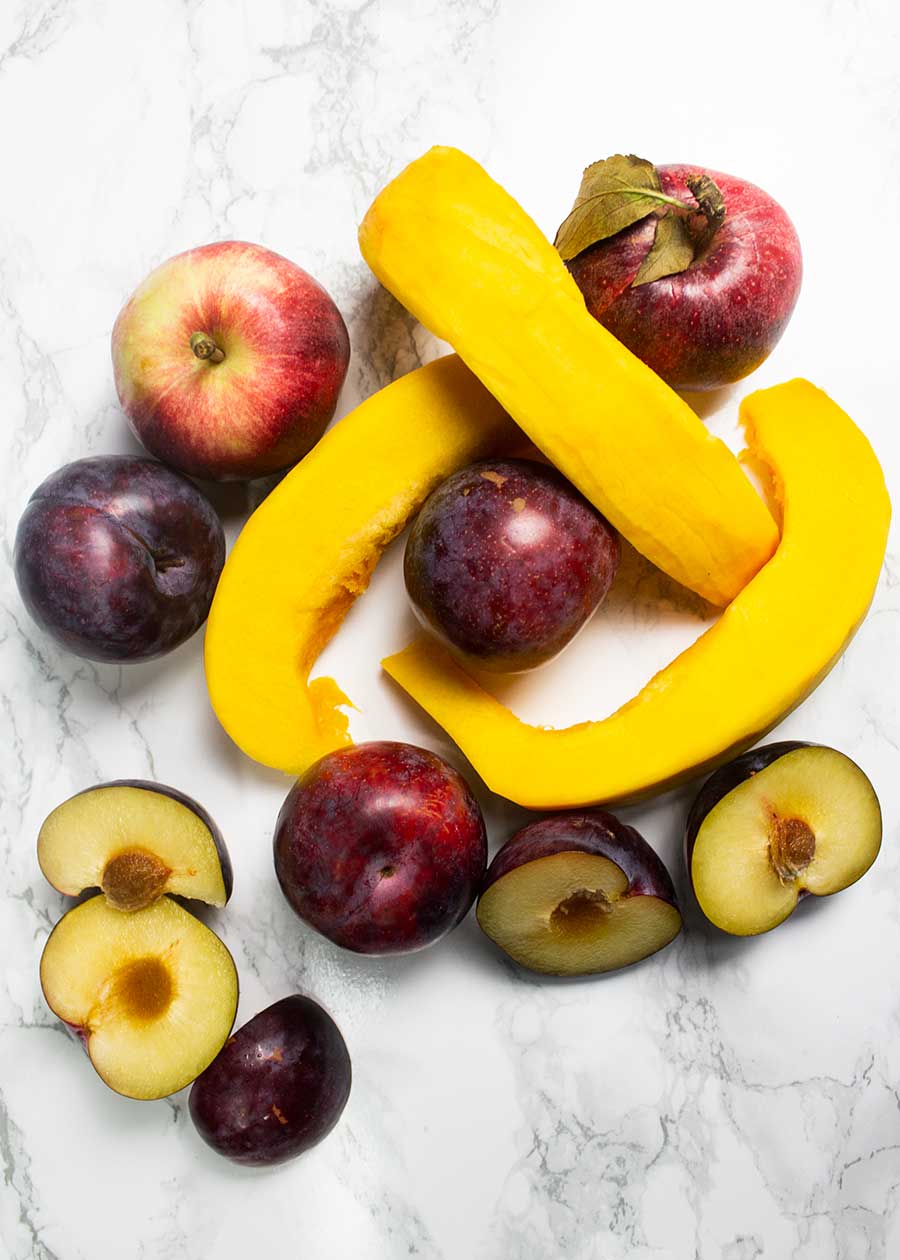 3 ingredient plum juice recipe
In the Fall / Autumn, wonderfully plump golden orange pumpkins are available and they are sweet. Squashes are great for soups, stews, curries, smoothies and juices and carving Jack O'lanterns and of course pumpkin pie. Spiced pumpkin lattes are always on coffee shop menus at this time of year too. With this simple plum juice with apple and pumpkin, you could also add a little spice too if you like, however with our easy three-ingredient juice the flavour combination works a treat. The plums which are easily de-stoned before juicing add a vibrant almost citrusy zing which compliments the fresh and warm flavour of the apples. The pumpkin brings it all together with another sweet note. You can always use carrots instead of pumpkin if you prefer a more vegetable flavour for your juices. Either way, you end up with a burnt yellow concoction that is delicious.
If you want to go all out to prepare this plum juice for a special occasion such as a Halloween party then try stewing the ingredients for a deeper more luscious flavour and put in some mulling spices such as cinnamon, cloves and star anise. A bit more work but incredible and slow cooking certain fruits and vegetables actually increase their antioxidant potency. 
Juicing as part of a healthy diet
Juicing full stop is a very healthy addition to your health regime and is really easy too. Juicing also helps use up fruit especially if they are nearing on being past their best. Its increasing popularity is down to the thought that juicing can deliver the fruit's nutrients straight into your system and therefore can be absorbed quicker and more effectively. The juice of fruit and vegetables do contain the most phytonutrients, vitamins and minerals. By potentially giving these nutrients a more direct route into the body these concentrated plant compounds could then potentially lower the risk of chronic diseases such as cancers too. Juicing is another way to add fruits and vegetables to your diets and especially helps children who may not normally like to eat fruit. You can also create amazing flavours in a juice that is simply not possible by blending or eating the whole food. It is important to juice as part of a healthy diet as well as eating whole fruits and vegetables as fibre is also an important factor for maintaining a healthy diet which juicing removes.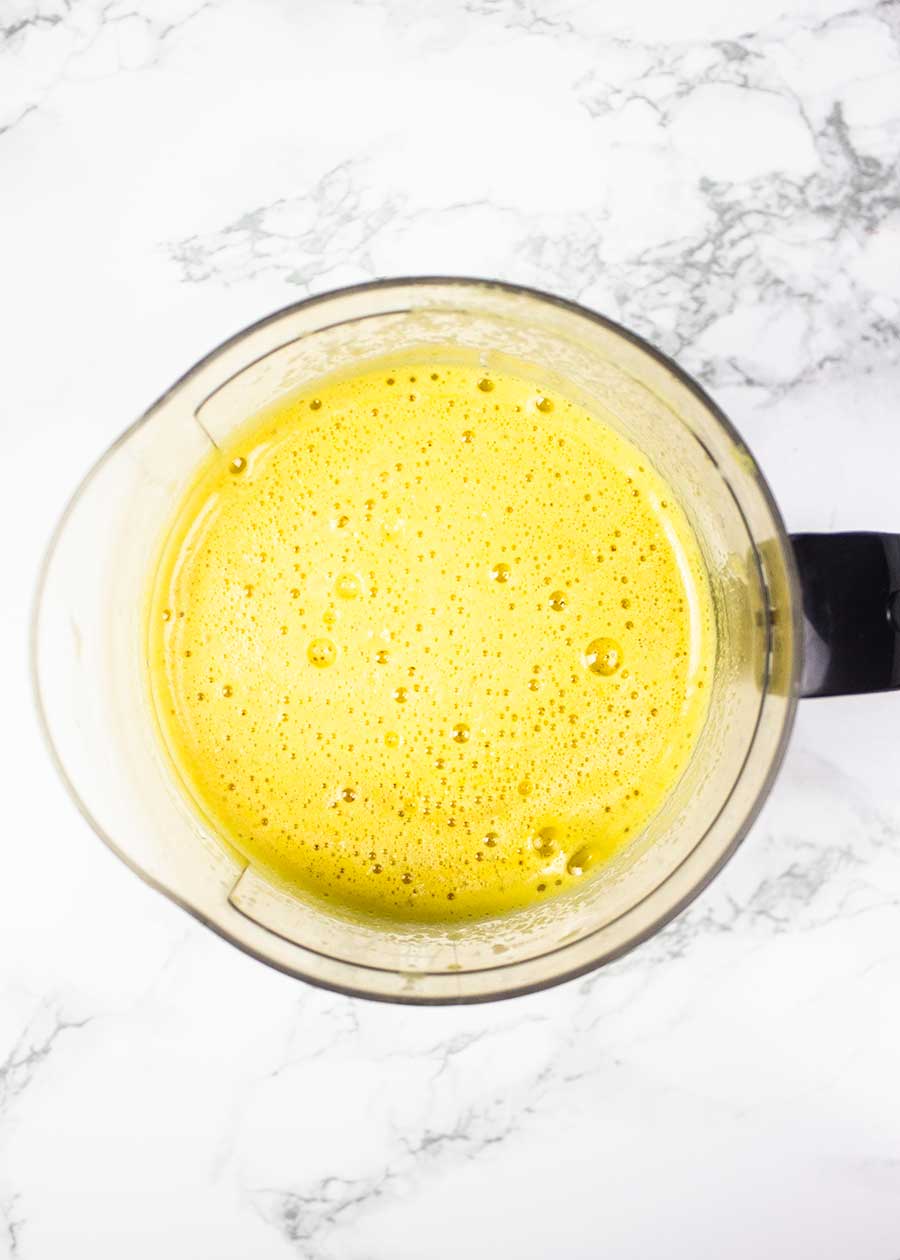 Health benefits of plums, pumpkin and apple
Fruits and vegetables are packed with micronutrients. These polyphenols are responsible for how a plant grows, what colour they are and how they react to natural agitators such as damage, lack of sunlight or pests and fungus etc. Plums have many different types of polyphenols that help it react to its natural surroundings to help it survive just as these plant compounds are good for us when we consume them.
Flavonoids are a subcategory of the polyphenol class of plant compounds that are responsible for the vivid colours of fruits and vegetables and different concentrations of these flavonoids of which there are thousands of, have different effects in us. Plums are high in a flavonoid called anthocyanins which gives the plums its deep colour. Anthocyanin is a potent antioxidant that can help scavenge free radicals.
Free radicals are chemicals in the body that are molecularly unstable. These are negatively-charged molecules that set a chain reaction off with damaging effects to body proteins, fats and DNA. The body is constantly under attack from this process and when genetic material is damaged it is the precursor for cancer and other degenerative diseases. For this reason, consuming foods with antioxidant capabilities are vital for detoxifying your body. Oxidation is also a vital part of the body's function but we all need to consume substances that help neutralize the damaging oxidation reactions known as oxidative stress.
Pumpkins are also high in antioxidants to help combat oxidative stress. They contain alpha-carotene, beta-carotene and beta-cryptoxanthin. Research has shown that these phytonutrients could potentially hold the key to helping the body protect its cells against sun damage and even cancer.
Apples are one of the easiest fruits to have on a daily basis. There is no need for peeling so you can just pick it up and eat it on the go. For this plum juice recipe with pumpkin and apple, you don't need to peel it either, just discard the core. 
Apples come in many varieties too that will give a different dimension to your shot. For example, red apples contain more antioxidants and appear higher on the ORAC score which is the Oxygen Radical Absorbance Capacity score where each fruit and vegetable is graded on its antioxidant potency. 
Whichever apple you choose they all contain lots of vitamins and nutrients.
Apples have also been linked to good neurological health as they are high in a plant compound flavanol called catechin which is a potent antioxidant that can protect cells such as brain cells against oxidative stress. Catechin which is also one of the main healthy elements in green tea has also been linked to the reduction of cancers due to this antioxidant capability too.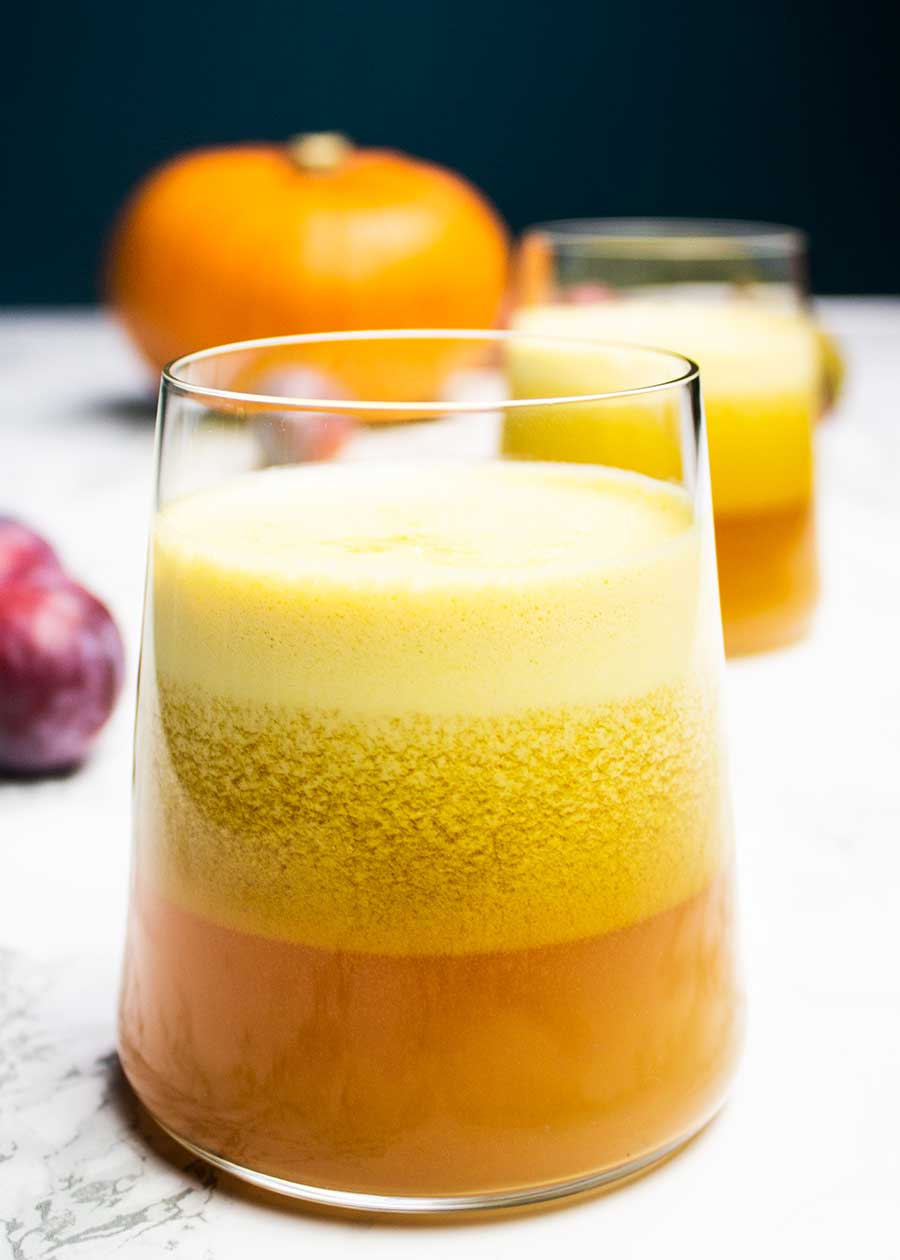 More delicious juices on the blog
Have you made this plum juice recipe?
We'd love to see your juice creations! Please leave a comment below, share or tag using @anticancerkitchen on Instagram and hashtag it #anticancerkitchen.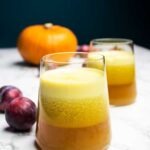 Ingredients
5-6 medium-sized plums

2 medium-sized apples

¼ medium-sized pumpkin
Instructions
Wash all the produce.
Start with pitting the plums by slicing along the seam and twist the fruit open.  Remove the pits.
Cut the pumpkin into quarters. Take one of the quarters and remove the seeds and skin.  Cut the pumpkin quarter lengthways for easier juicing.
Cut apples to fit into your juicer chute.
Turn your juicer on and push plums, pumpkin and apples through the juicer. Give the juice a stir and enjoy it immediately.  You can also store the juice in the refrigerator for up to 2 days.

Copyright secured by Digiprove © 2020 The Anti-Cancer Kitchen