Deliciously creamy clementine smoothie that is not only incredibly refreshing but also packed with vitamin C, anti-inflammatory, energy-boosting, and filling. In fact, this could be the perfect morning smoothie as it's so quick and easy and very good for your immune system. 
How to make a creamy clementine smoothie 
Our clementine smoothie requires only four main ingredients; clementines, turmeric, plant-based milk and black pepper to ensure maximum turmeric absorption. The optional ingredients are Agave syrup and Maca powder which we would highly recommend to make this smoothie a little bit sweeter if desired and extra nutritious. This clementine smoothie recipe is easy as you can either blend all the ingredients or juice clementines first. By juicing clementines you will eliminate the bits and fibre. We would advise blending with a few ice cubes unless your clementines are stored in the fridge to ensure a refreshingly cold smoothie.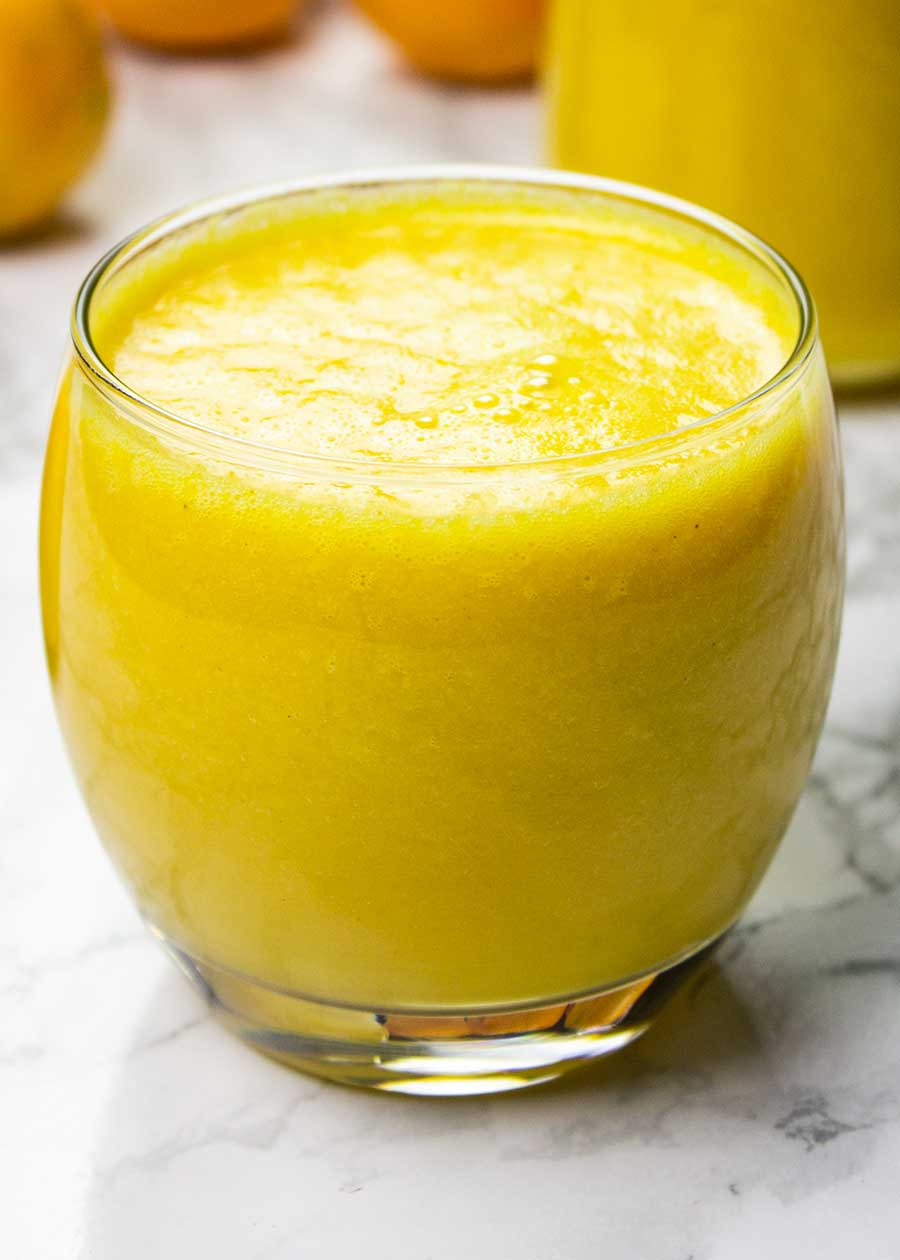 Health benefits clementines 
Clementines are a hybrid orange from the C. Sinensis variety which are sweet oranges that originated from the regions of Southern China, Northeast India, and Myanmar and a Mediterranean mandarin that had been cultivated in Europe from the Asian variety. The first clementine was discovered in a garden in Algeria by a man called Clement in the 19h century.
Today, clementines are associated with Christmas as they were popular stocking fillers as they were and still are a wonderfully tasty treat that needs to be unwrapped. Whether you use a clementine, an orange, a blood orange or other mandarin varieties such as a satsuma or tangerine you will slightly alter the taste but the health benefits remain very similar.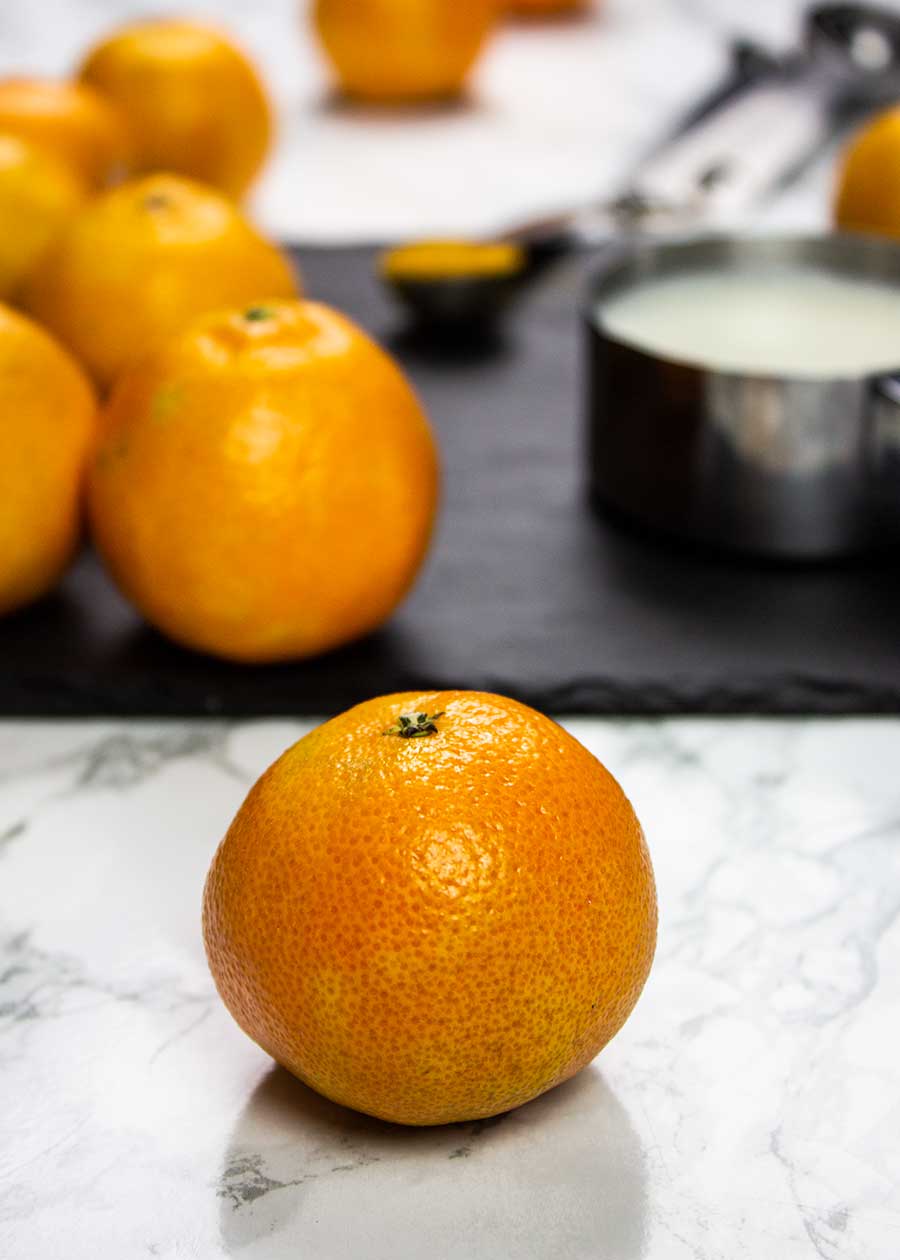 Like oranges, clementines can play an important part of an everyday healthy lifestyle. Whether drinking the juice, using the peel or eaten whole they are high in Vitamin C and have numerous health benefits. Clementines contain high amounts of Vitamin C which is a powerful antioxidant that is needed for over 300 metabolic reactions including the production of collagen which is a major structural protein in the body. Collagen is essential for the growth and repair of healthy skin, bones and teeth and also for reproduction. Other antioxidants such as Vitamin E benefit from Vitamin C too as it rejuvenated with its addition in our diets. Vitamin C also has numerous other benefits such as protecting cholesterol against oxidation as it is the oxidized cholesterol that is associated with the hardening and furring up of arteries which can cause serious illness. Research has shown that people with the highest intakes of Vitamin C are less likely to develop certain cancers too. Citrus fruit such as oranges contain many essential oils that are responsible for their beautiful aroma but it is these phytochemicals such as Limonene and limanol that are also very potent antioxidants.
Health benefits turmeric
Turmeric is a tall flowering plant native to Asia. The bright yellow root has been used in Ayurvedic medicine and Chinese herbal medicine for generations. It has well-known healing properties but more recently western medicine is studying this root in more detail to understand what it is potentially capable of.
Throughout the ages in the East this spice has been used to treat indigestion, gallbladder pain and high cholesterol. It is these health benefits that has piqued western medicine's interests. However, as foodstuffs cannot be patented for their health benefits, prescribing food as a medicine is very rare. The genetic makeup of the root therefore has to be dissected to find out what compounds it contains, do what and why.
The main active compound is curcumin. This antioxidant is very potent at a cellular level in the body. Research has shown that curcumin actually inserts itself into the cell lining and helps to stabilize them. This then goes on to help the cell's integrity and its resistance to infection and malignancy. This gives our cells a fighting chance against cancers. 
The recommended daily dose is about two teaspoons twice a day. Studies have also shown that people with chronic pain due to inflammation such as arthritis who have taken 800 mg of turmeric in capsule forms have shown a noticeable reduction of pain.
Turmeric is also easily put in your everyday diet either the traditional way as a spice in food but much more commonly these days in a shot or smoothie such as this tasty clementine and turmeric smoothie. There are also other ingredients that help with the absorption of curcumin in turmeric such as black pepper or olive oil. Bromelain is a plant compound found in pineapples and these two ingredients together aid absorption very effectively too.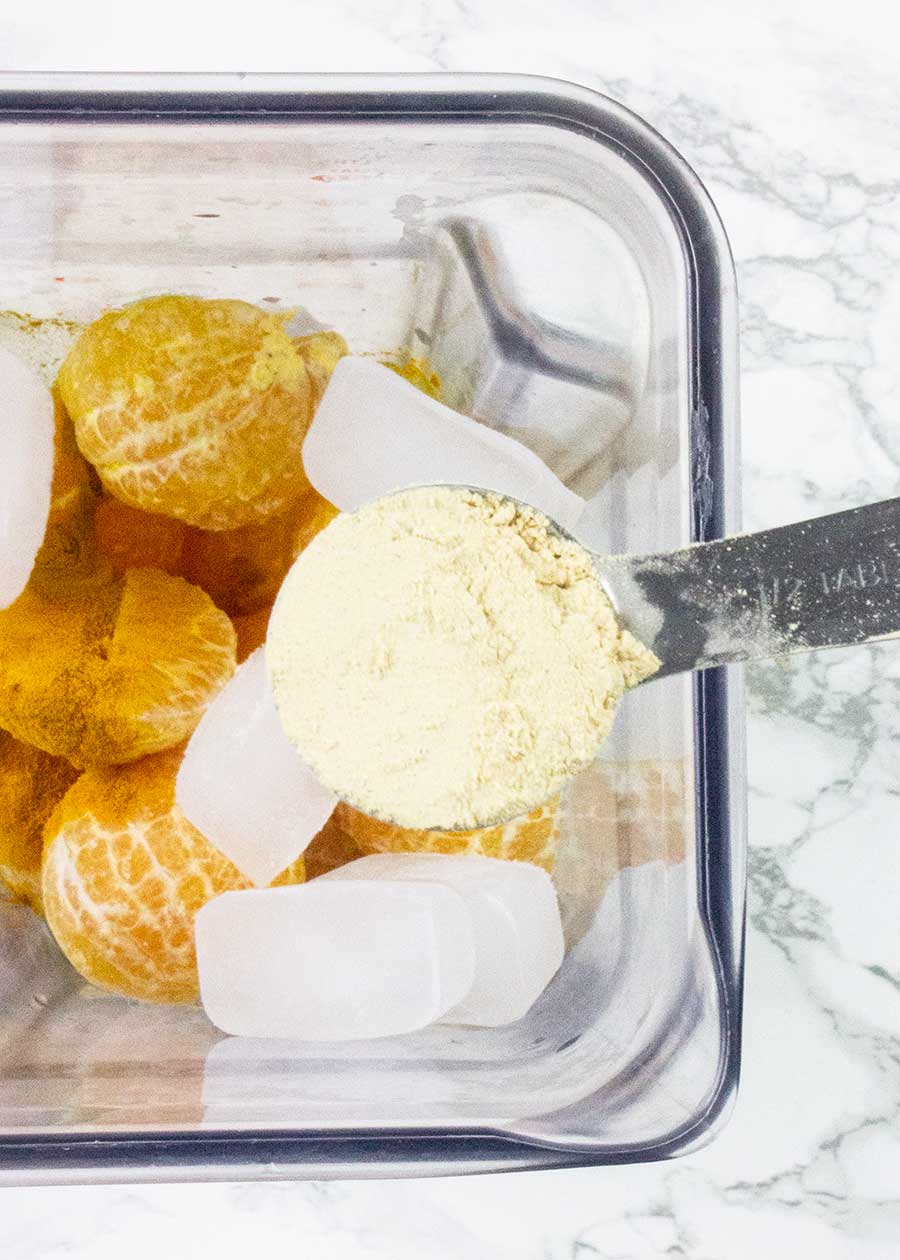 Health benefits Maca powder in our clementine smoothie
Although Maca powder is optional in this clementine smoothie recipe, we feel it's important to talk a little bit about Maca health benefits. Maca is a Peruvian ginseng root that is known for its nutritious qualities. It contains important minerals such as potassium and calcium as well as some B vitamins including B3 (niacin).  
Maca is also a fantastic source of plant-based iron and copper. It is also an excellent source of vitamins and minerals, including vitamin C, zinc, and calcium. It contains all eight essential amino acids and plenty of phytonutrients. Maca is antioxidant and is extremely energy- and mood-boosting and that's why we want it in our clementine smoothie.
Have you made this delicious clementine smoothie?
We'd love to see your smoothie creations! Please leave a comment below, share or tag using @anticancerkitchen on Instagram and hashtag it #anticancerkitchen.
More healthy smoothies on the blog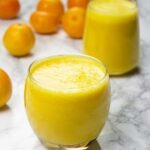 Ingredients
8 clementines

1 cup ice

½ cut plant-based milk, we use oat milk

½ teaspoon turmeric (ground)

A dash of Agave (optional)

½ tablespoon of Maca powder (optional)

A small pinch of black pepper
Instructions
Wash and peel the clementines. Put them in the blender. Alternatively, juice the clementines. Pour the juice into the blender. 
Add milk, turmeric, a dash of Agave, black pepper, and maca powder. Blitz until smooth. 

Copyright secured by Digiprove © 2020 The Anti-Cancer Kitchen