Delicious roasted red pepper and tomato soup recipe that is full of flavour, nutrient-dense and packed with important antioxidants our bodies need.
When the Autumnal weather is in full swing and the nights draw in but the memories of summer are not that far gone a healthy, hearty soup that reminds you of those warm lazy days is a welcome addition to the menu.
Roasted red pepper and tomato soup recipe
In this deliciously healthy and 100% plant-based roasted red pepper and tomato soup recipe, Mediterranean flavours such as tomato, red pepper, mint and basil are roasted to intensify their flavours and nutrients. Tomatoes are extremely high in lycopene and antioxidants which are shown to help prevent cancers, also capsicums, research has shown increase your metabolic rate which will help you stay in shape.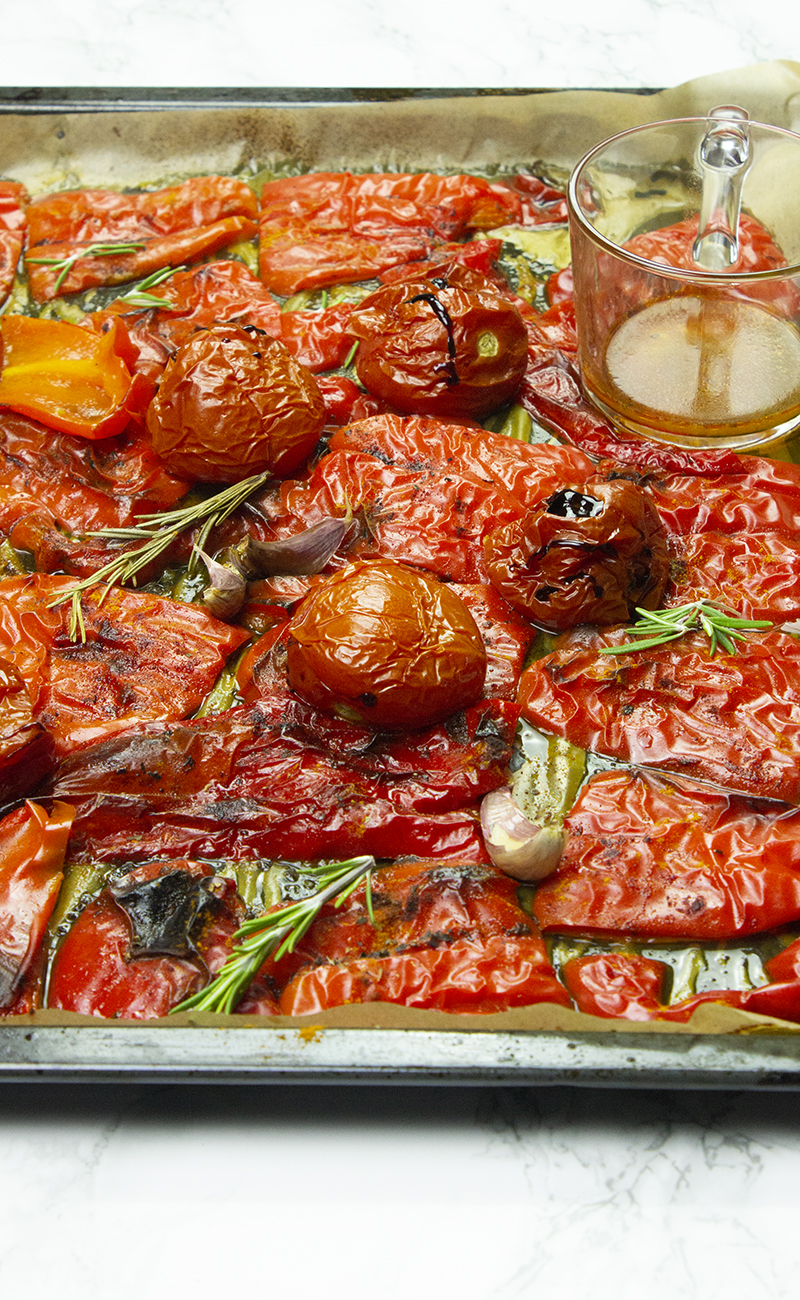 Secret ingredient – turmeric
The secret ingredient in our roasted red pepper and tomato soup recipe is turmeric. Turmeric is one of the best (if not THE best) cancer-fighting spices. Let us explain why turmeric is so amazing. A lot of people know turmeric as a 'curry' spice to use in Indian dishes/cooking. Yes, that's absolutely correct, saying that this amazing cancer-fighting spice can really be used in so many other dishes like this roasted tomato and red pepper soup.
Turmeric – cancer-fighting
So why is turmeric cancer-fighting? Turmeric or the substance in turmeric called curcumin is well-known for its anti-inflammatory agents.
According to Cancer Research UK,  research on cancer cells has shown that curcumin has anti-cancer effects. Curcumin seems to be able to kill cancer cells and prevent more from growing. It has the best effects on breast cancer, bowel cancer, stomach cancer and skin cancer cells.
Additionally, curcumin is incredibly anti-inflammatory. It seems to help conditions such as arthritis, eczema/itching and joint pains. In many South Asian countries turmeric, curcumin has been used as an antiseptic for cuts, burns, and bruises, and as an antibacterial agent. Moreover, it's also known to help gastrointestinal discomfort associated with irritable bowel syndrome and other digestive disorders.
Admittedly, we need to eat a lot of turmeric to see and feel a difference – consistency is key, preferably a 1/2 teaspoon every day as research has shown lower rates of certain cancers in countries where people eat more curcumin.
So, relax and think of burnt orange autumnal colours but with a nod to the flavours of summer and enjoy a healthy zing of this beautifully roasted red pepper and tomato soup.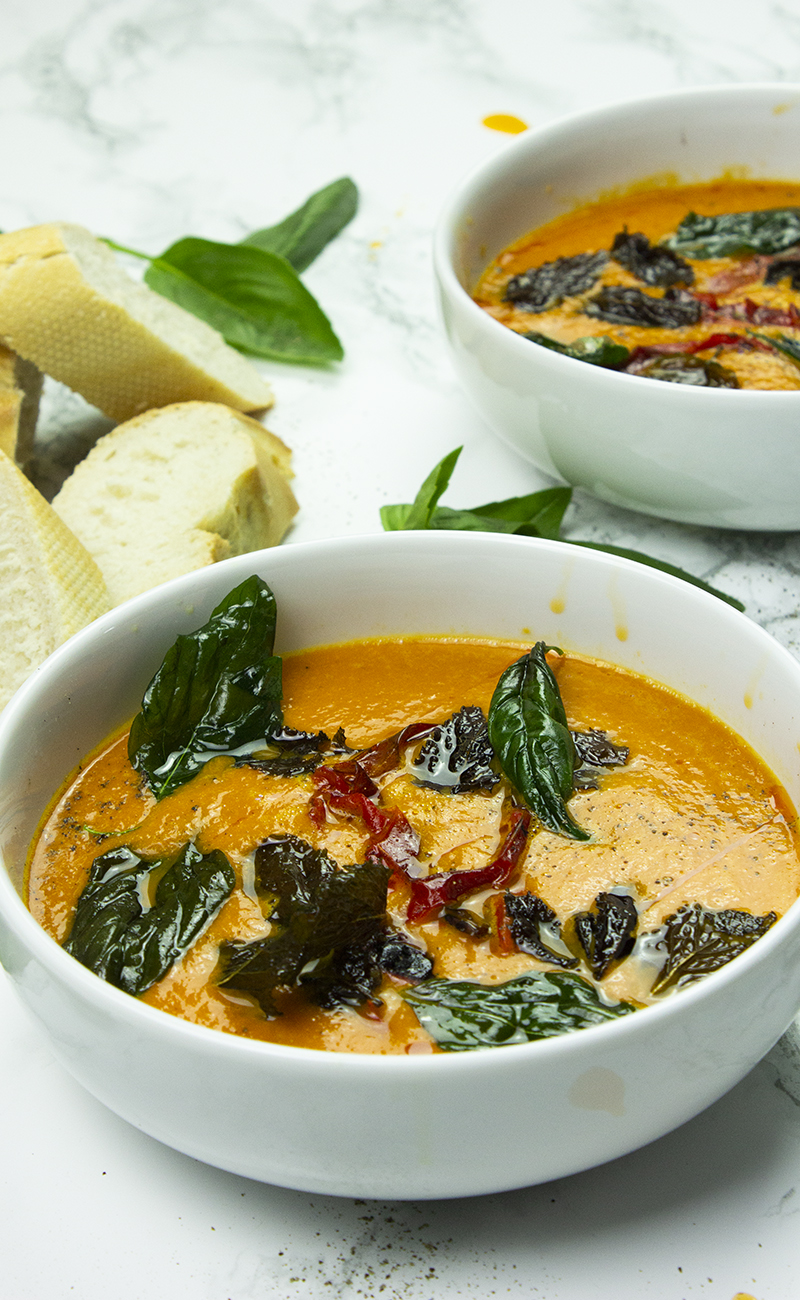 Have you made this roasted red pepper and tomato soup recipe?
We'd love to see your food creations! Please leave a comment below, share or tag using @anticancerkitchen on Instagram and hashtag it #anticancerkitchen.