Golden milk, also called turmeric milk is a must-have for your overall health and wellbeing. Nevertheless, this drink is crucial in an anti-cancer diet due to the yellow Indian spice turmeric (and curcumin, the main active ingredient in turmeric). I am not going to exaggerate, at this moment in time, there isn't enough evidence to say that turmeric or curcumin is guaranteed to prevent or treat cancer, however the research is ongoing. Saying that some studies have shown some positive results already but we need to consume a lot of turmeric/curcumin. And, who knows perhaps curcumin will be used along with conventional cancer treatment one day.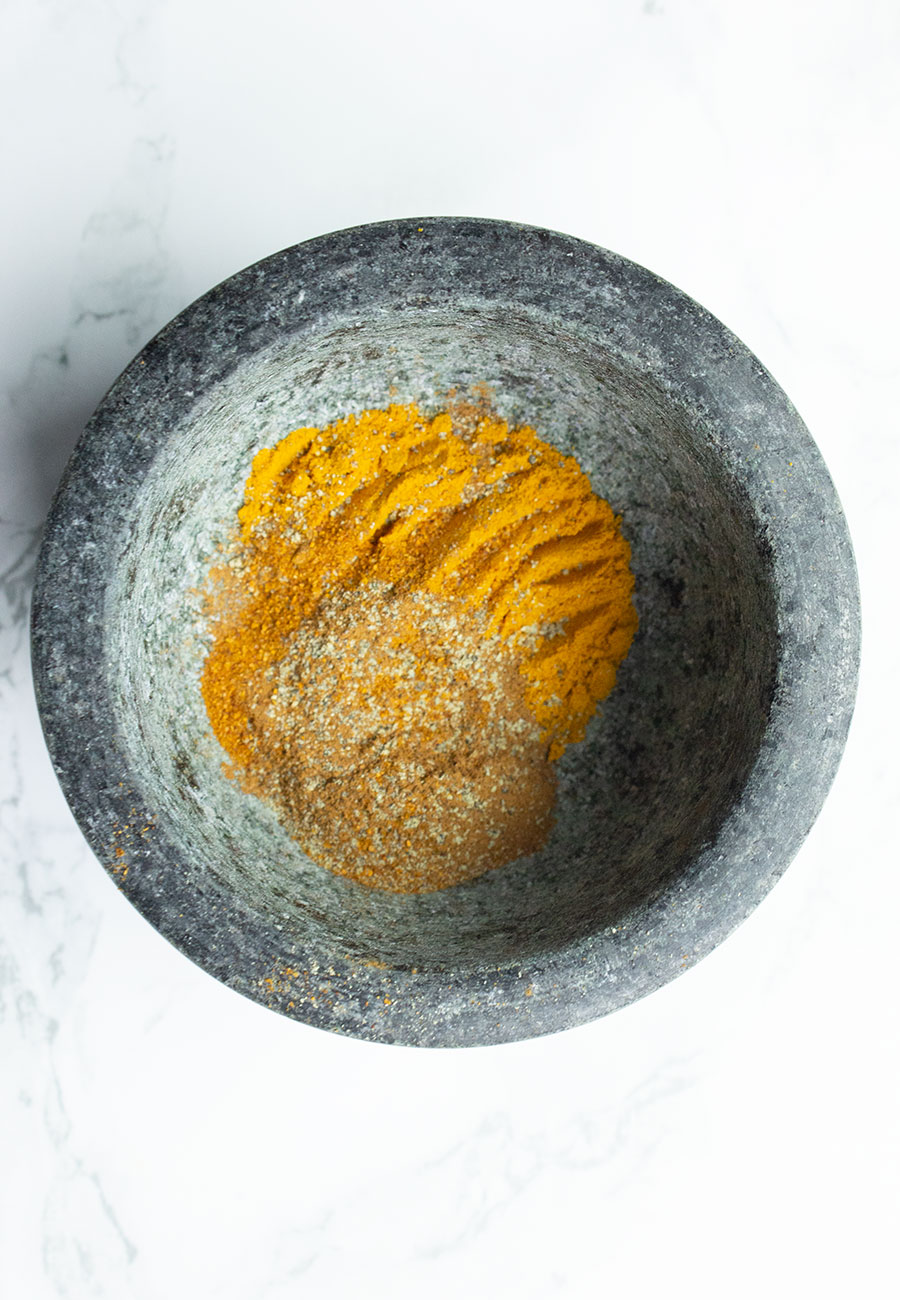 Antioxidant and anti-inflammatory
Curcumin is a natural anti-inflammatory and antioxidant compound in turmeric.  It has been used in India for thousands of years as a spice and medicinal herb. In order to stay healthy, we need to consume more foods that are rich in antioxidants in order to fight inflammation in our bodies. Oxidative damage is believed to be one of the instigators behind cancer and other life threatening diseases. This oxidative process is being stopped by antioxidants as they protect our bodies from free radicals. What curcumin does is that it can neutralise free radicals due to its chemical structure, it also boosts the activity of our bodies own antioxidant enzymes. How that all works we need to get super technical and that's not what you are here for.
It's important to note that curcumin is poorly absorbed into our bloodstream.  So to help absorption we need to add black pepper or fat. Black pepper which contains piperine is a natural substance that enhances the absorption of curcumin by 2000%.
How to Make Warm Golden Turmeric Milk
Not only is golden milk cancer-fighting, antioxidant and anti-inflammatory, but it is also incredibly delicious too – you can have it at night to help you sleep better or in the morning to boost your immune-system. I prefer to have it at night as it is making me feel more relaxed, especially after a long weekday with school runs and work. There are hundreds of recipes out there telling you how to make this warm turmeric drink, there are turmeric coffees, chais, hot chocolates but nothing beats this ever so simple recipe. Why? Because it is super easy to make and you only need 6 ingredients (which you most likely already have in your cupboard/pantry) plus it honestly takes less than 5 minutes to make so no excuses. Cheers to that and your health!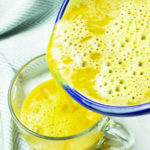 Ingredients
2 cups of almond milk or any other dairy-free alternative

1 tea spoon of turmeric

1 tea spoon of cinnamon

A pinch of ground black pepper

A pinch of Cayenne pepper

A dash of Organic Maple syrup
Instructions
Put all the ingredients in a blender and blend for 30 seconds.
Then pour onto a small saucepan and heat it up on a medium heat for about 3 minutes. Do not boil.