It's almost a strange thing to think that the classic French onion soup is not in the least bit plant-based at all. Onions?! Soup made with and called onion soup! However the richness comes from two (up until now) key parts. Firstly, the caramelisation of the onion which comes from sugar and butter and then next, the rich beef stock. This isn't even taking into account the gratinated cheese crouton crown that sits upon the head of this classic soup.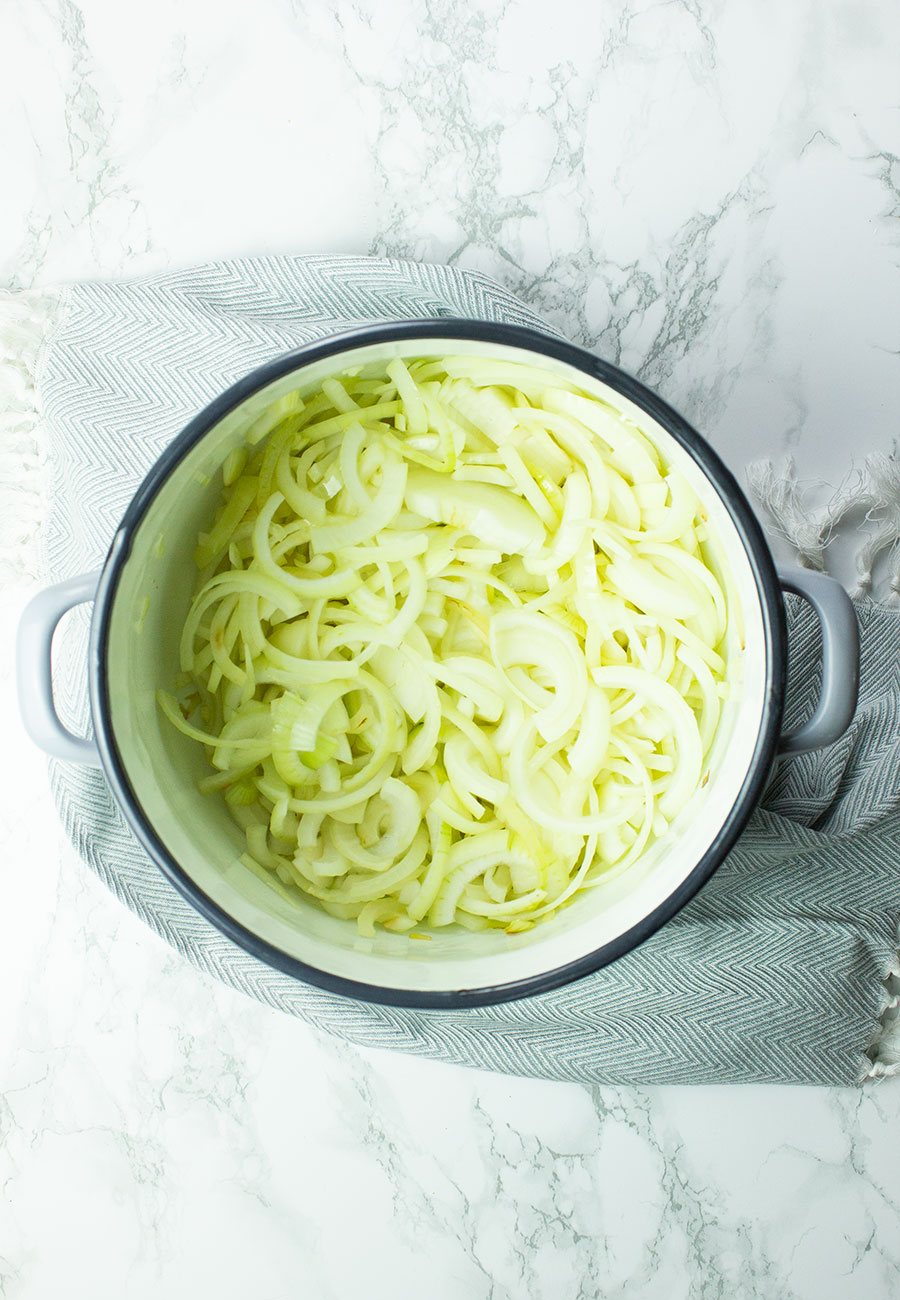 We know that meat texture is being experimented with all the time when creating plant-based foods which are in one way or another a substitute for the real thing but flavour is a completely different kettle of fish. It's certainly not a bad thing where vegetables are the star of the show as there are countless examples of highly-flavoured vegetable dishes and especially soups that are amazing. You wouldn't however try and re-create cream of chicken or oxtail soup for example as you'd end up with another vegetable soup that already exists. However in the case of French onion soup, as the supposed main flavour comes from onions you can substitute the beef stock for a rich umami filled vegetable stock, and for the crispy and slightly gooey texture of the cheese croute you can use something entirely different that encompasses that description, hence an onion bhaji or fritter in this case. You can still caramelise an onion using just sugar without butter but for an anti-cancer kitchen recipe refined sugars must be taken out of the equation. In this recipe we use agave nectar which works well.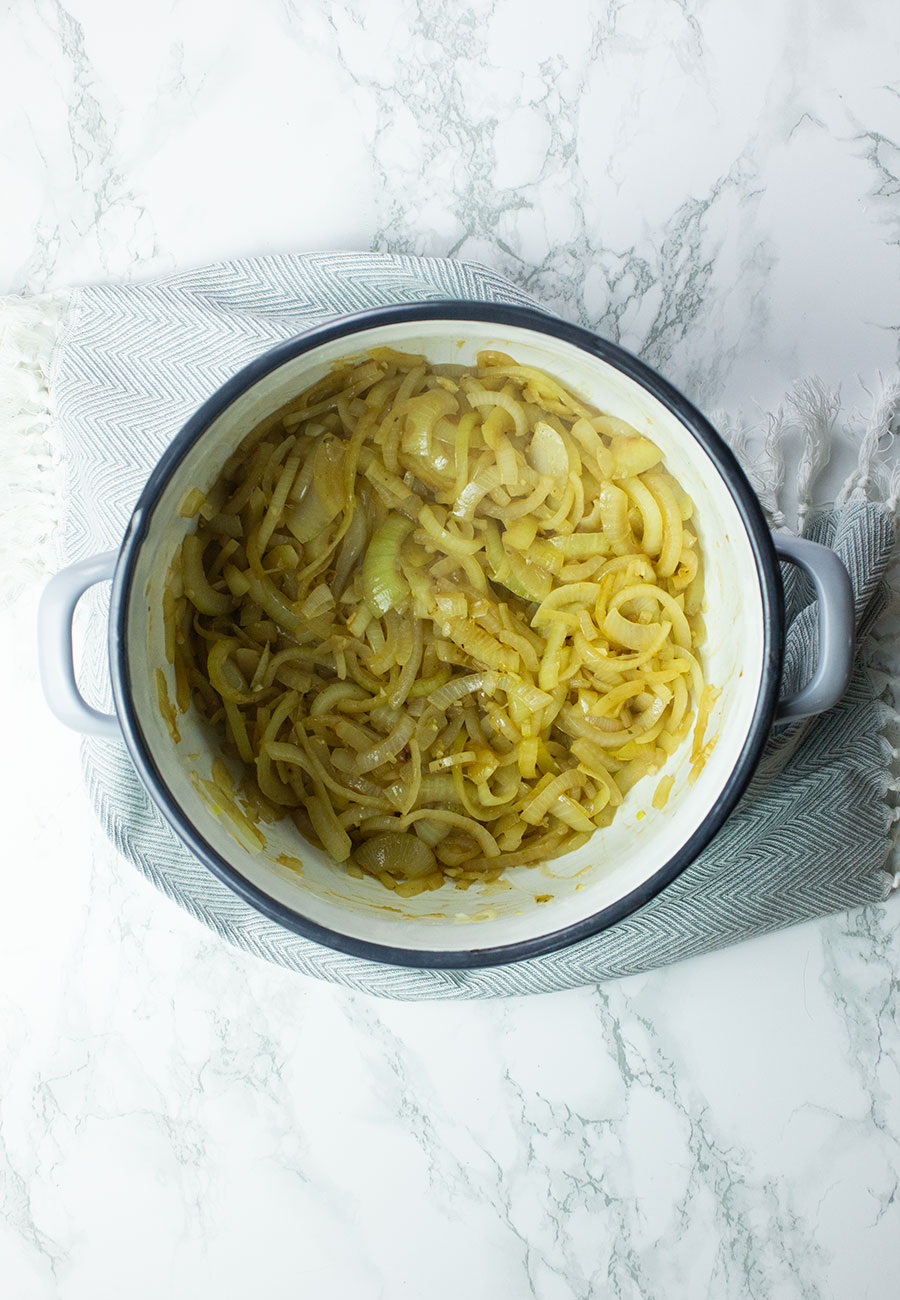 Vegan French onion soup recipe
There are many reasons why we would want to re-create a French Onion Soup to a plant-based version, one being that onions are exceptionally healthy. An onion contains over 25 different flavonoid antioxidants and two in particular fisetin and quercetin that may inhibit tumour growth. Scientists are also researching sea vegetables as anti-cancer foods kombu and other kelps are known for their anti-inflammatory properties which just like a Japanese Dashi stock imparting flavour and nutrients we have used it to enrich our vegetable stock.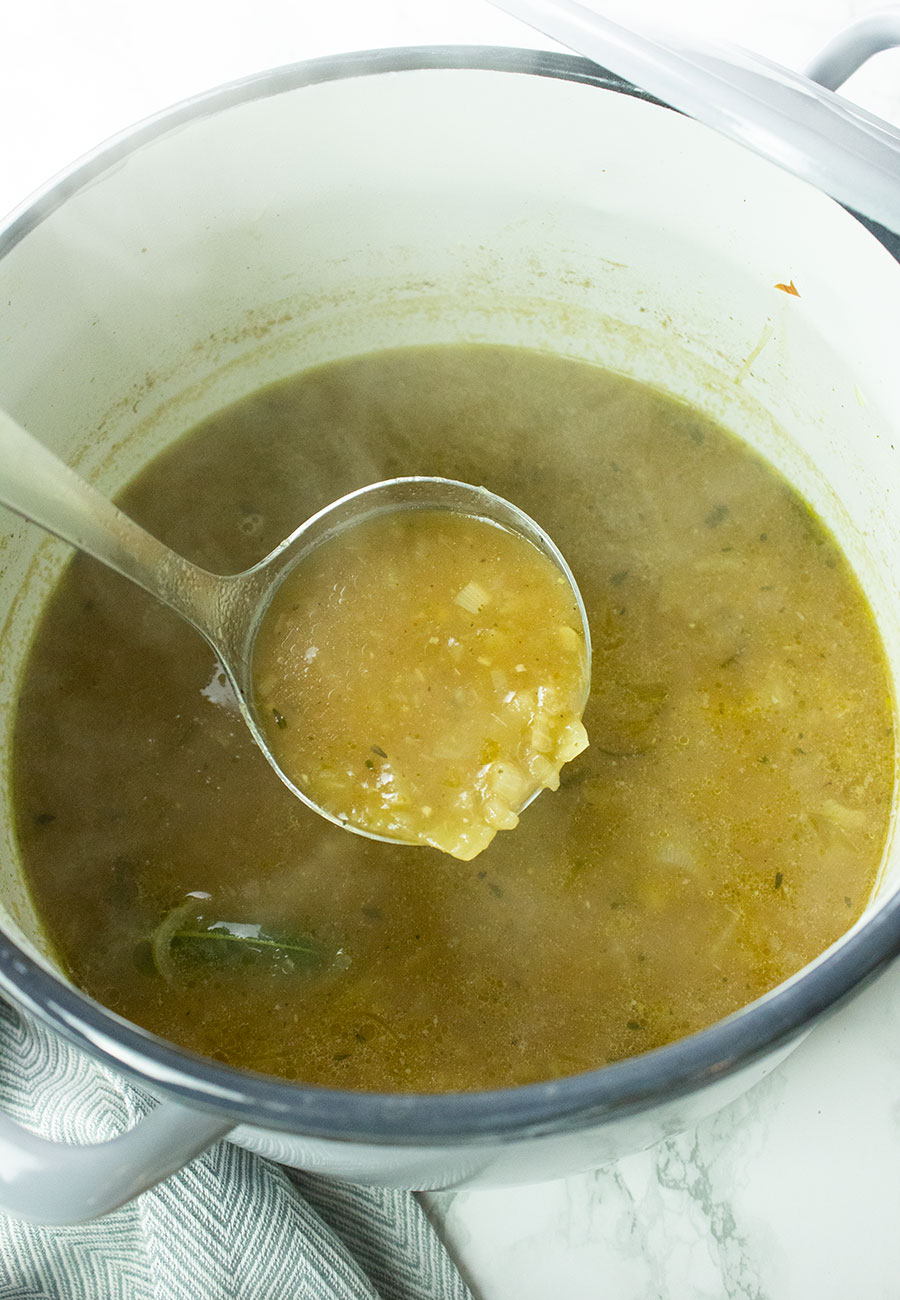 The main reason we want to re-create French Onion Soup as vegan/plant-based is because it is totally and utterly yummy. Try the sage and onion fritter by themselves with a dip or certainly with this soup, either way it is a more than valiant recreation of a French classic.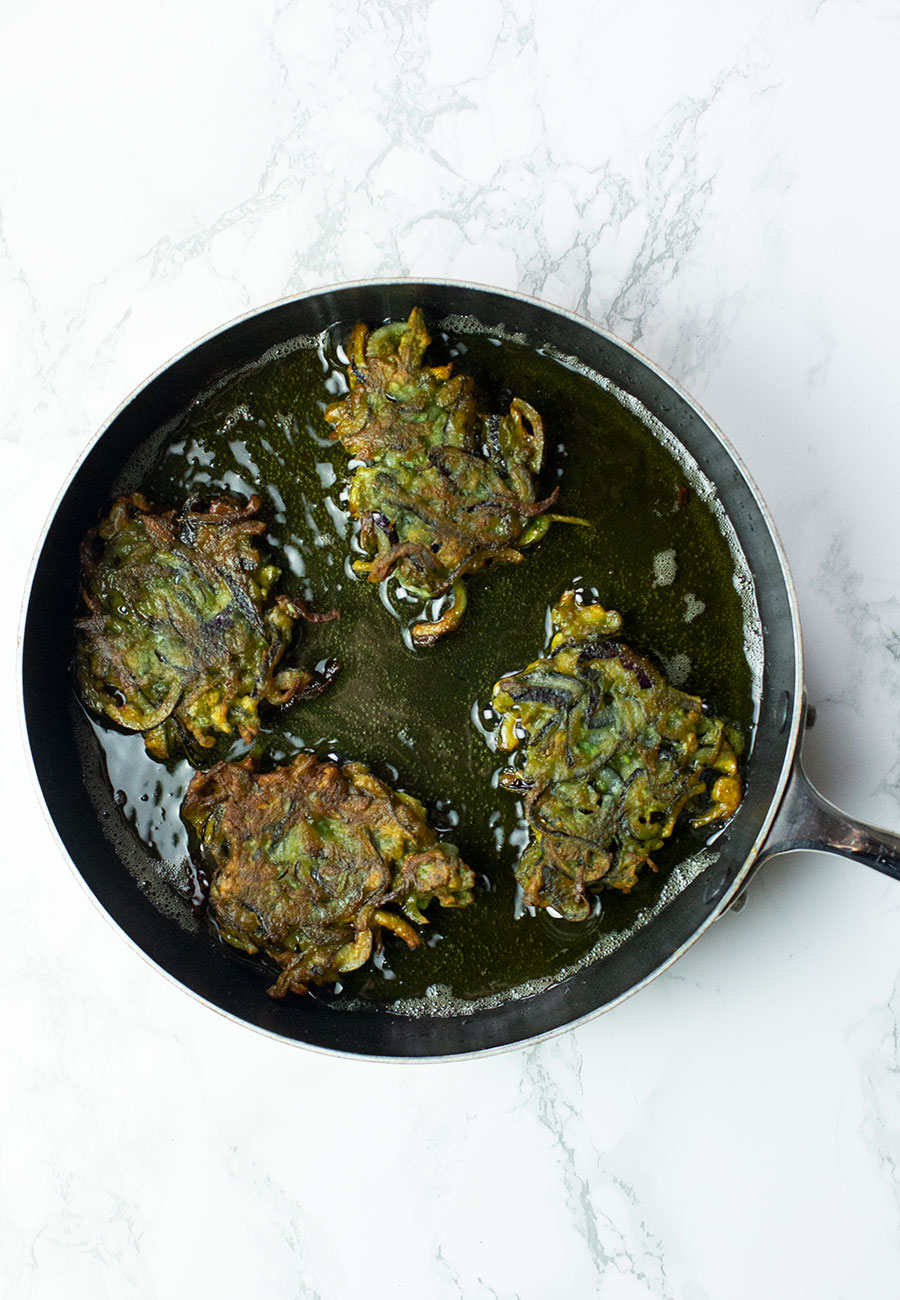 Have you made this soup recipe?
We'd love to see your food creations! Please leave a comment below, share or tag using @anticancerkitchen on Instagram and hashtag it #anticancerkitchen.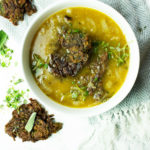 Ingredients
For the soup:

4 large white onions, peeled, halved and thickly sliced

1.5 litres of vegetable stock enriched with 1 teaspoon of yeast extract and 1 tablespoon of nutritional yeast

100ml of red wine (optional)

1 sheet of kombu seaweed

2 tablespoons of soy sauce

2 sprigs of rosemary

2 sprigs of thyme

2 garlic cloves peeled, crushed and chopped

1 teaspoon of agave nectar

A large dash of olive oil

For the fritters:

3 large red onions peeled and sliced very thinly

125g of gram flour

60g of corn flour

2 tablespoons of bicarbonate of soda

20g of fresh sage chopped

1 teaspoon of salt

1 teaspoon of ground white pepper.

Oil for shallow frying
Instructions
Method onion soup: 
Prepare your stock with 2-3 organic vegetable stock cubes with 1.5 litres of boiling water. Stir in the yeast extract and nutritional yeast and place a sheet of dried kombu seaweed inside to steep.
Place a deep saucepan on a high heat and put a large dash of olive oil in until very hot. Add the onions and agave nectar and stir to coat in the oil.
Add the garlic and cook with the onions turning from time to time to caramelise all over. After about 6 or 7 minutes the onions should have turned darker in colour. At this time turn the heat down low and keep cooking the onions for a further 20 minutes so that the base of the pan turns a rich burnt brown colour.
Add in the stock and wine (optional) and with a wooden spoon scrape up all the browned bits and stir into the stock.
Turn the heat up and add the rosemary and thyme sprigs and the soy sauce and simmer for another 20 minutes until the flavours have infused.
Remove the kombu sheet and herb sprigs when ready to serve.
Method Sage & Onion Fritters/Bhajis:
Stir all dry ingredients together in a bowl and leave for 15 minutes so that the moisture from the onions turn the flours into a sticky paste.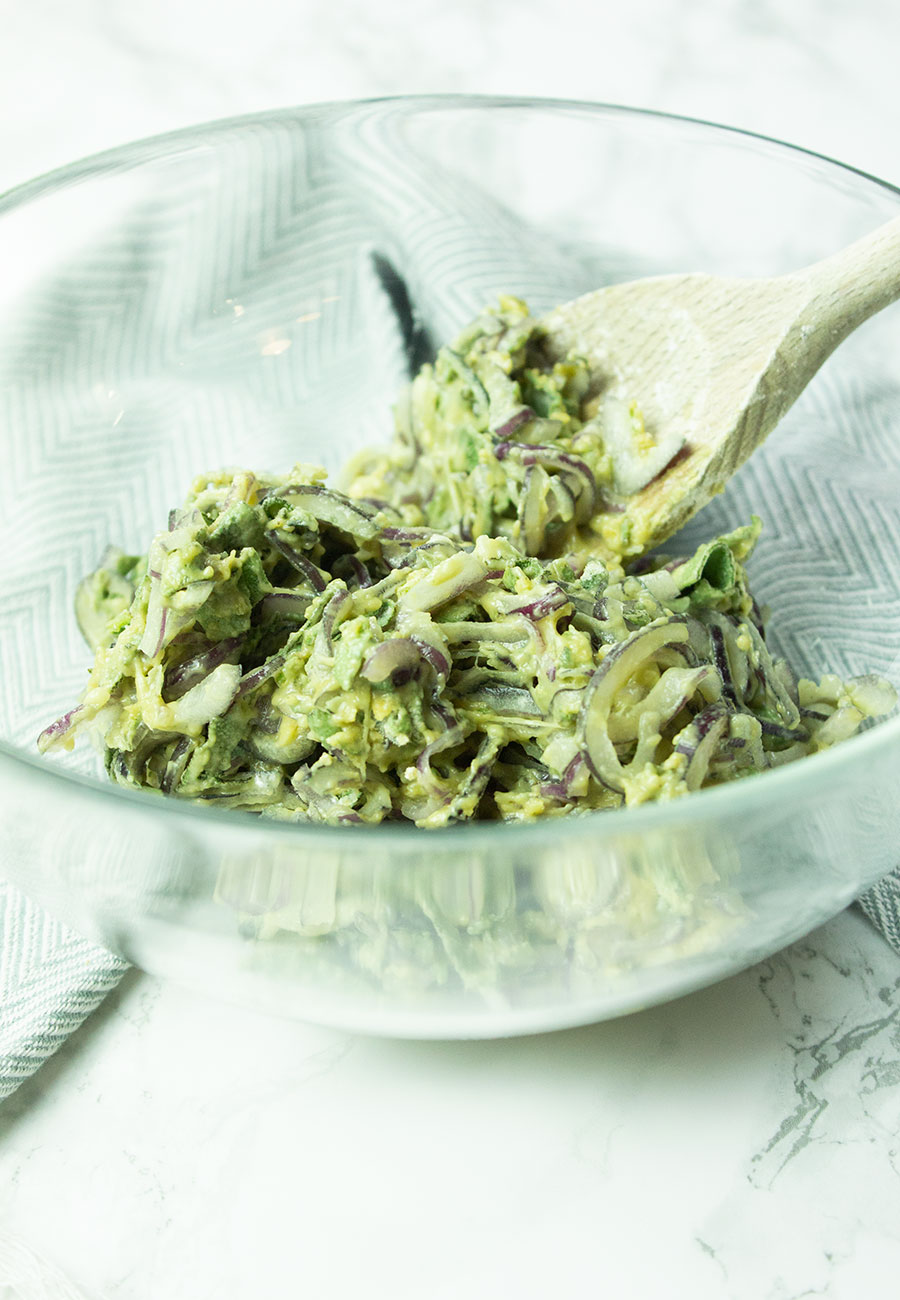 Heat a centimetre of oil in a pan ready for shallow frying.
In batches pull small handfuls of the fritter mixture and press into the pan to fry. Use a spatula to occasional turn the fritters and fry until golden brown.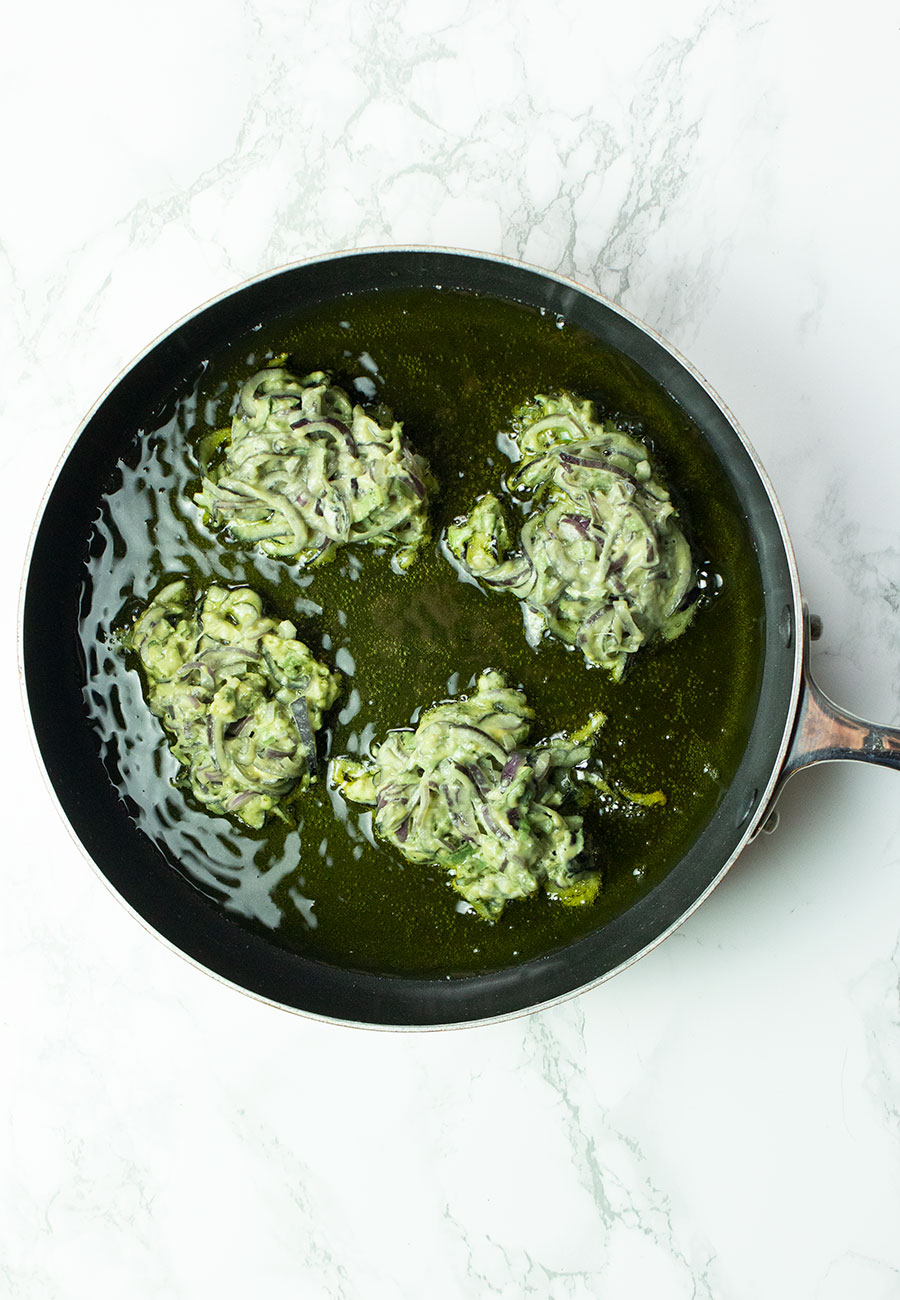 Leave in a warm oven until ready to serve.