Turmeric hummus that is so quick to make, you won't believe it.
The first time I made homemade hummus was when my little boy (my youngest) was diagnosed with milk intolerance, this was just a few months before I was diagnosed with breast cancer which completely turned my life upside down. I wanted to give him something a little bit more exciting than dairy-free butter or cheese to have on his toast. My Maxim absolutely loved it and I was so proud that my 1-year-old was quite obsessed with hummus (then at least).
I have always used to buy hummus in the shop thinking it was a complicated dip/sauce to make…why was I so wrong? It honestly is the easiest thing to make in the world. It takes 2 minutes. You just put the ingredients in the food mixer/blender and voila it's done. This hummus recipe is with turmeric for that extra anti-inflammatory and healing boost, perfect for cancer prevention or for us cancer fighters and thrivers. Have this turmeric hummus as a dip, as a spread, with a salad, with roast veggies – it really is lovely and brilliantly healthy.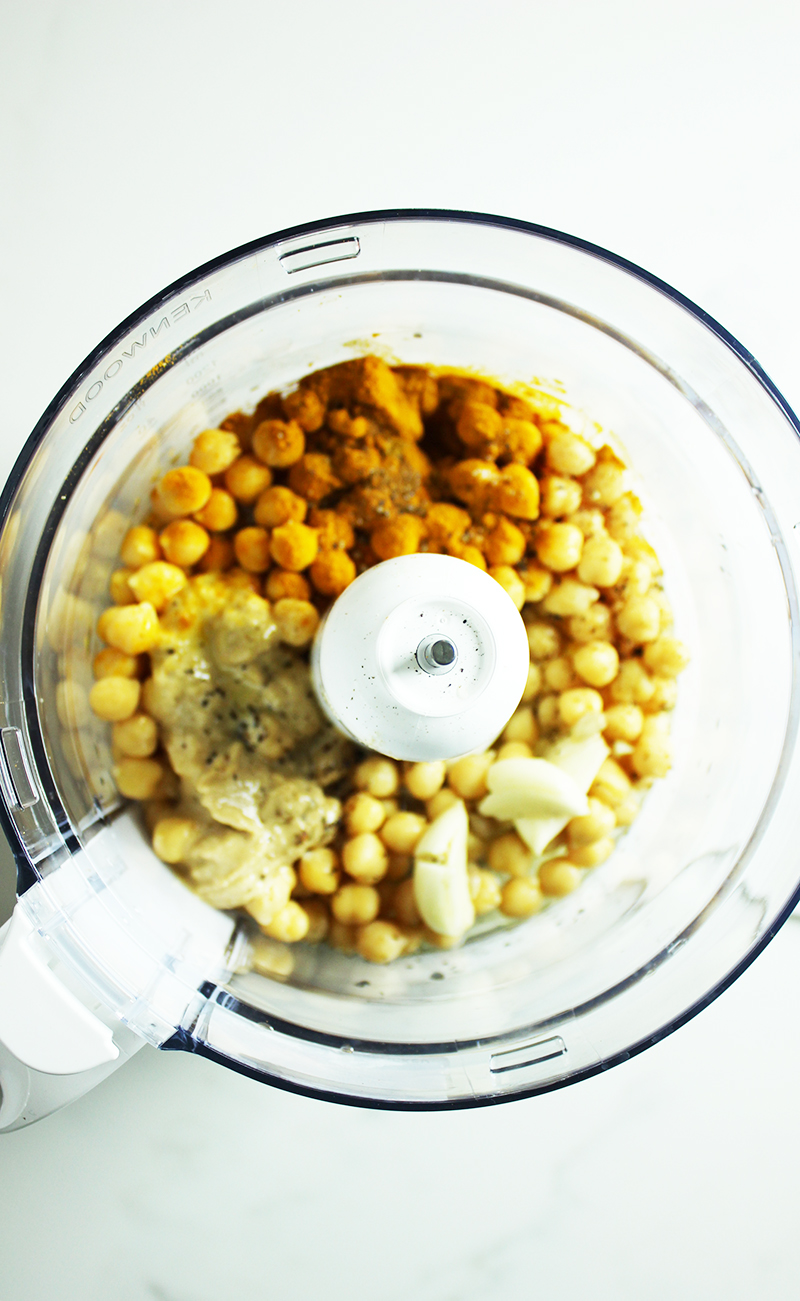 Grab your food processor and put all ingredients in and just blend until smooth. It's so simple.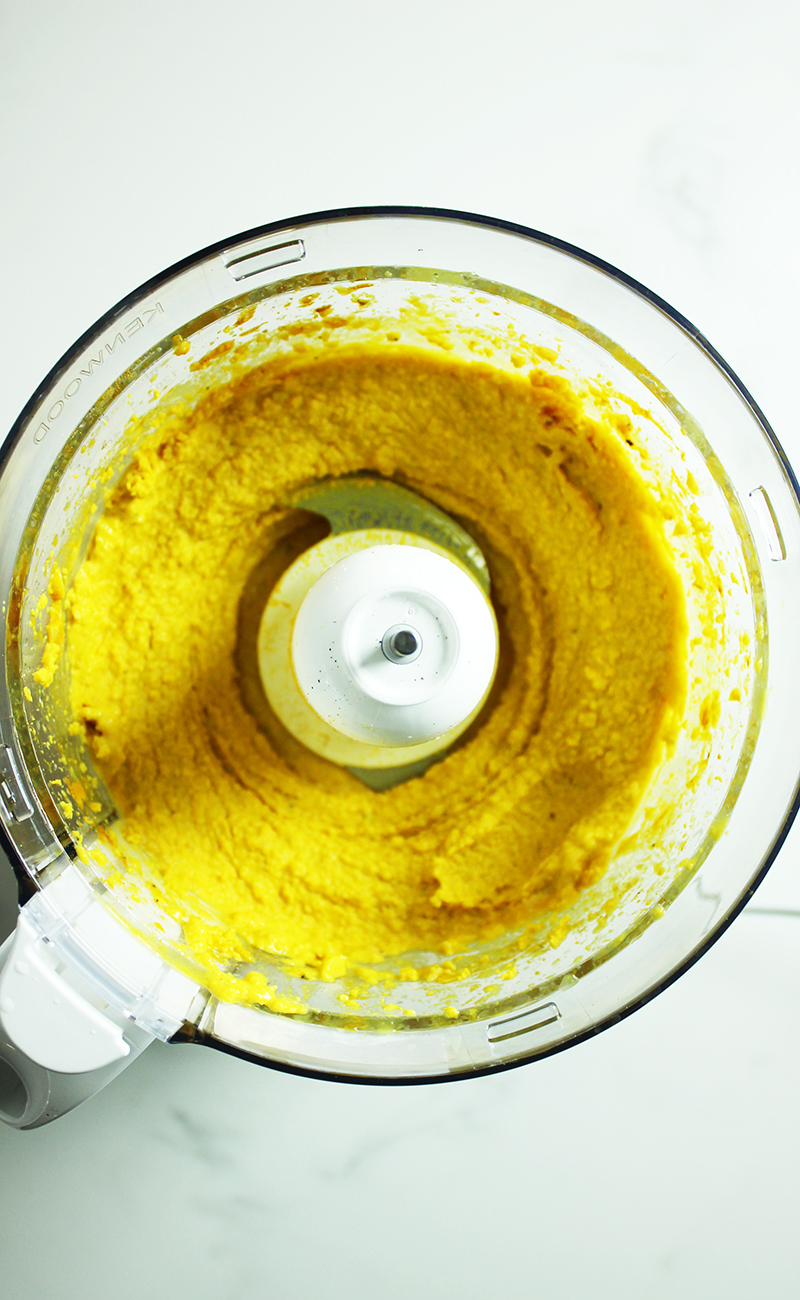 Drizzle some olive oil and sprinkle some smoked paprika and serve. I hope you love turmeric hummus as much as I do.
Have you made this turmeric hummus recipe?
We'd love to see your dip creations! Please leave a comment below, share or tag using @anticancerkitchen on Instagram and hashtag it #anticancerkitchen.
More healing recipes with turmeric
Check out our recipes with turmeric category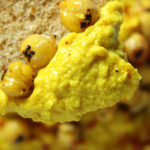 Ingredients
400g canned chickpeas (rinsed)

3 table spoons lemon juice

2 garlic cloves, crushed

1 table spoon ground cumin

2 table spoons turmeric

Pinch of salt and pepper

2 table spoon tahini (sesame seed paste)

5 table spoons water

2 table spoons extra virgin olive oil

1 tea spoon paprika
Instructions
Drain the chickpeas and rinse with cold water. Then combine the chickpeas, lemon juice, garlic, cumin, turmeric, salt and pepper, tahini, and water in a food processor, and blend to a creamy consistency. Drizzle with extra virgin olive oil and sprinkle with paprika.

Copyright secured by Digiprove © 2020 The Anti-Cancer Kitchen