Turmeric tzatziki recipe that has healing properties.
Tzatziki is a Greek dip/sauce made with Greek yoghurt that goes perfectly with more or less anything – vegetables, bread, crackers. This one is with turmeric for that extra anti-inflammatory boost we all need to stay happy and healthy.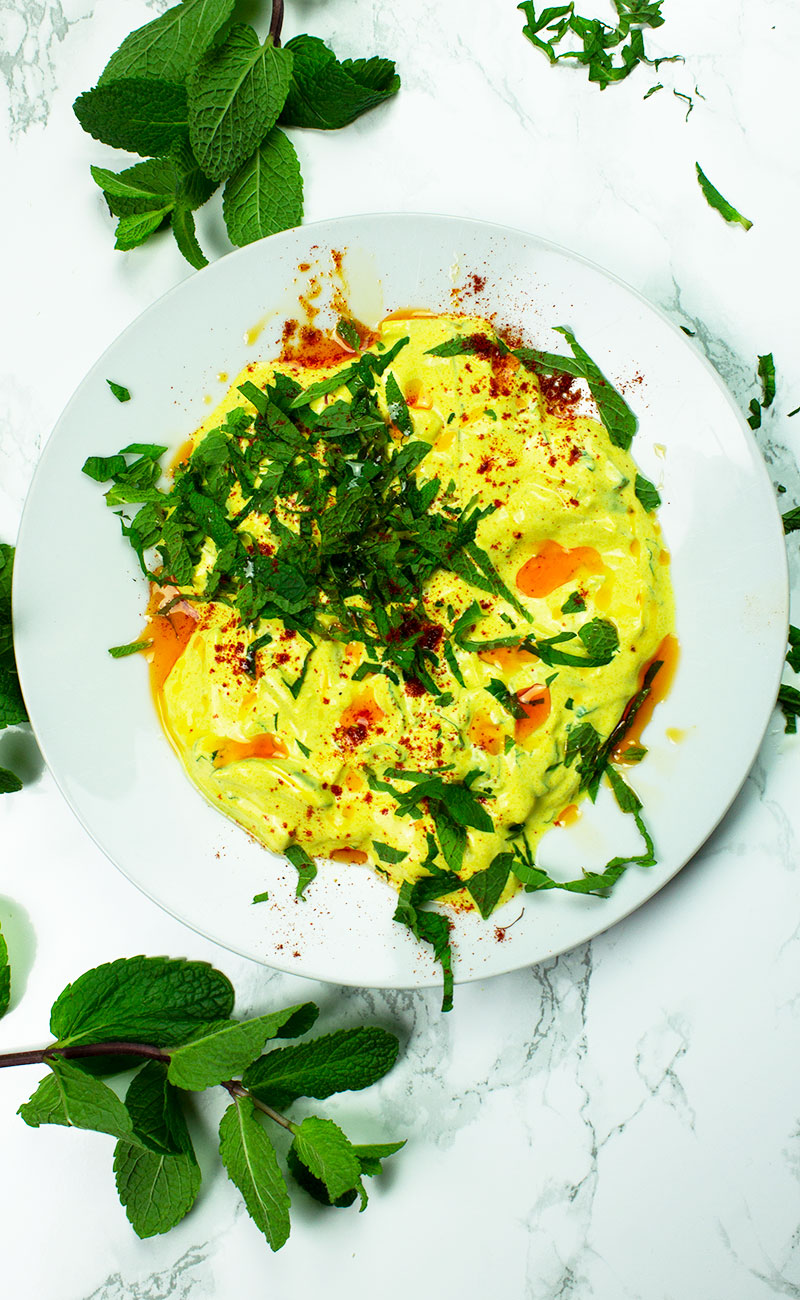 Have you made this healthy turmeric tzatziki recipe?
We'd love to see your dip creations! Please leave a comment below, share or tag using @anticancerkitchen on Instagram and hashtag it #anticancerkitchen.
Try also our Greek tzatziki with feta recipe.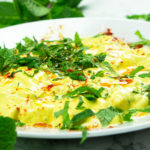 Ingredients
5 cm of cucumber

4 table spoons of organic Greek yoghurt. You can also use a plant-based alternative.

A handful of finely chopped fresh mint

2 crushed garlic cloves

2 tea spoons of turmeric

1/2 teaspoon cayenne pepper

1 tea spoon of paprika

1 table spoon of extra virgin olive oil
Instructions
Cut 5cm of cucumber and half length-ways. With the flat side on your cutting board thinly slice the cucumber into 5mm thick slices then turn again so the flat sides are again on the cutting board and repeat the process. You will end up with 5cm strands of cucumber which you want to then cut into 2cm strands. Get a bowl and mix together the cucumber strips and the rest of the ingredients for the dip. Transfer the dip into a serving dish, drizzle some olive oil and sprinkle paprika and serve.

Copyright secured by Digiprove © 2020 The Anti-Cancer Kitchen