This is the best dinner party recipe for garlic mushrooms.
Autumn is finally here which means lots and lots of mushrooms. And we have them everywhere. In soups, in sauces, in salads or just gratinated like in this dish. This is a version of one of M's all-time favourite French dishes, escargot a-la-bourguignonne. Snails baked in garlic and parsley butter. Rich and moreish.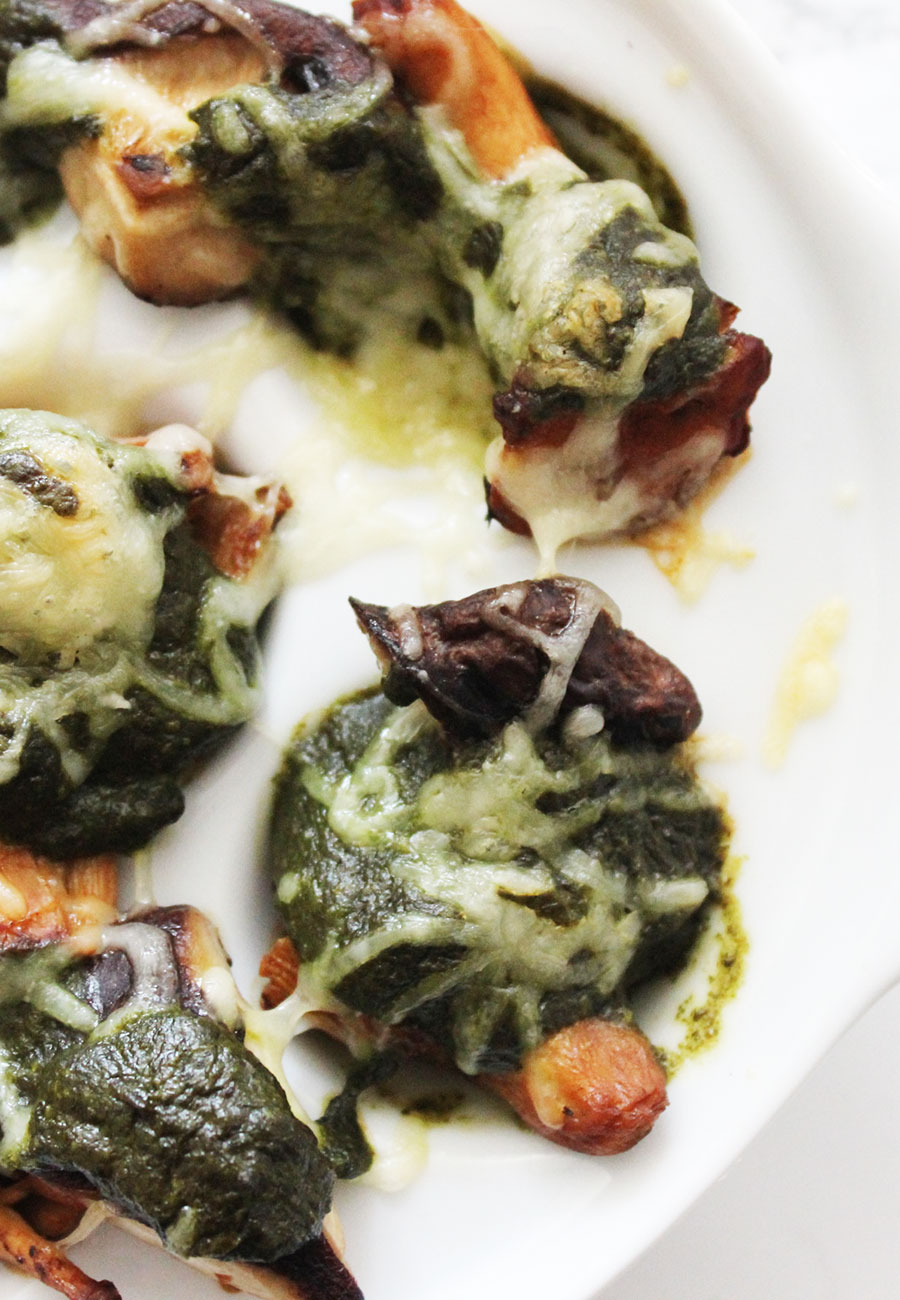 The perfect recipe for garlic mushrooms
For the vegetarian version of this we have turned to the meaty texture of Shiitake mushrooms and Girolles, but many other mushrooms including the ever-available button mushroom will do. This could make a perfect starter to a fabulous dinner party or as a delicious brunch. Mushrooms are not only super tasty but they are known for having important immune-boosting properties in them too. Instead of the butter, we have opted to go for a garlicky spinach and kale puree made with good organic vegetable stock.
All these superfoods such as kale, spinach, parsley, garlic are all top cancer-fighting foods as they are rich in antioxidants, anti-inflammatory nutrients and anti-cancer chemicals that boost DNA repair and help cells to detox.  If you want a little treat you can add a little bit of white wine to this and cheese to gratinate.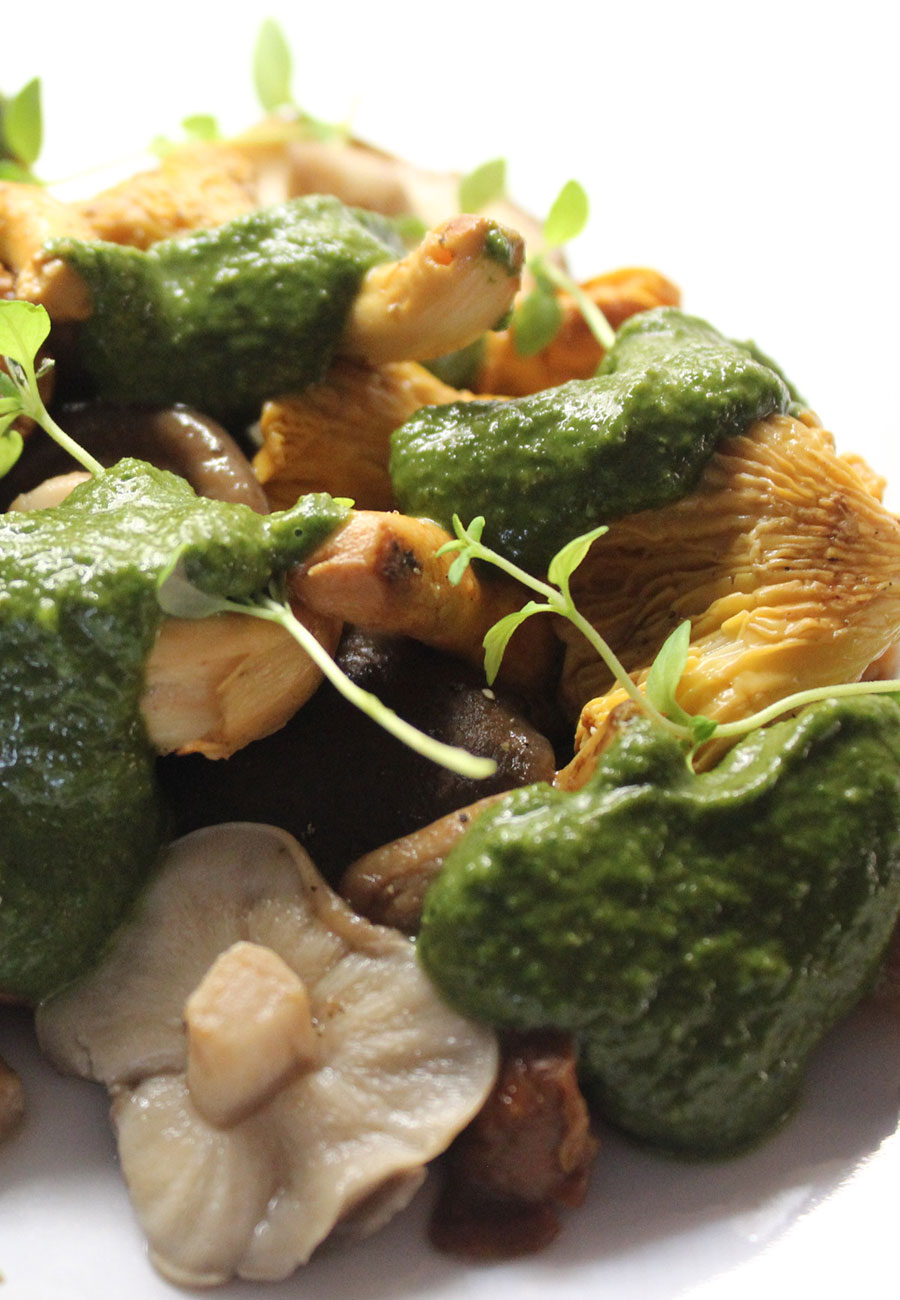 Have you made this recipe?
We'd love to see your food creations! Please leave a comment below, share or tag using @anticancerkitchen on Instagram and hashtag it #anticancerkitchen.
Have you tried our other tasty mushrooms recipes?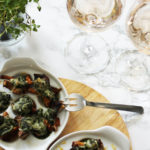 Ingredients
Exotic and meaty mushrooms, 12 mushrooms per person. Chopped to large bite size pieces

120g fresh spinach

50g kale

2 crushed garlic cloves

75ml of organic vegetable stock (or white wine)

Optional - 2 table spoons of Emmental cheese or vegan cheese

A glug of olive oil

A handful of chopped fresh parsley or dried parsley if you don't have fresh parsley at home
Instructions
Put a good glug of olive in a pan on a medium high heat and add the crushed garlic and cook until slightly browning. Add the kale and stock or wine and mix in. When it starts to bubble turn the heat down slightly and cook the kale until tender for about 4 minutes. Add the spinach in batches until you've softened the whole lot and remove from the heat.
Transfer the mixture to a blender and blitz until smooth.
Heat the mushrooms in a hot dry non-stick pan to remove excess moisture for about 4 minutes. Arrange the mushrooms on an oven proof serving plate and spoon on 1 tbsp of spinach mixture over each mushroom and sprinkle over the Emmental cheese / vegan cheese (optional). Place under the grill on a high heat and gratinate for about 7-8 minutes or until browned.
Bon Appétit!

Copyright secured by Digiprove © 2020 The Anti-Cancer Kitchen