Warning, this delicious vegan cauliflower soup will make you crave for more.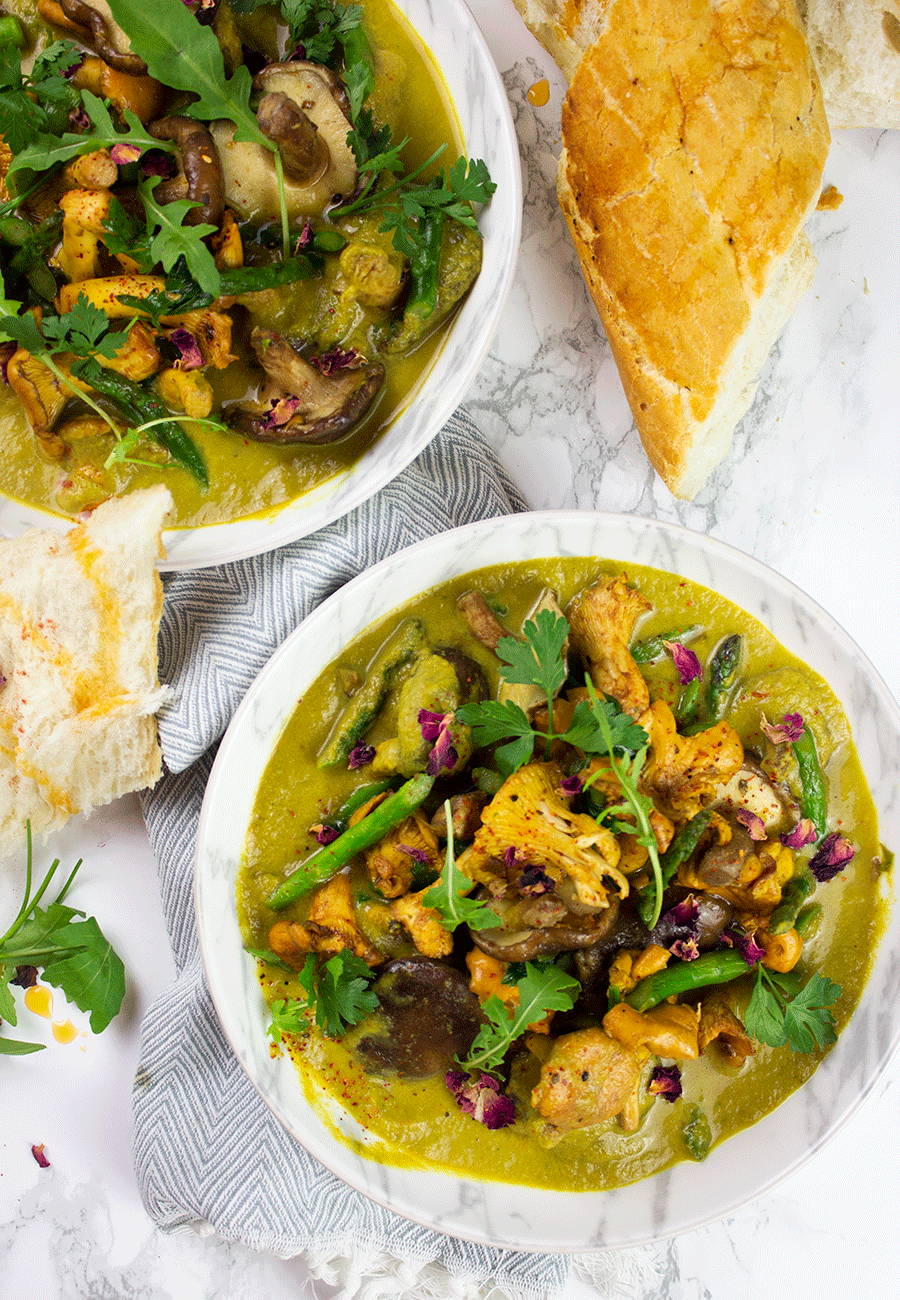 Vegan cauliflower soup with wild mushrooms and asparagus
If you are ever stuck for what you want to eat, one of the best ways is to just look to what nature is providing for you. It's not so odd to think that your palette often is very representative of what is growing at that time of year. In the cold winter days hearty vegetable stews and roasts are the order of the day because dense and satisfying potatoes or crunchy and silky root vegetables you use are so abundant. In the warmer months when berries, fruits and vegetables are fresh, ripe and nutrient rich it is natural to crave them more. Eating seasonal foods not only help you out with this seasonal appetite conundrum, this preference of sourcing your food has a knock on effect of benefits. Firstly, you will be consuming healthier foods because fruit and vegetables that are in season are more nutrient rich as they have been picked at the peak. You will most likely be supporting your local economy too because opting for seasonal produce around you does not require food to be shipped from the other side of the world, which is better for the environment too. What's more, the average person will actually start to eat a wider variety of foods when eating seasonal produce. This is because most families tend to have a limited repertoire of dishes they cook, either due to the normal stresses and strains of life and the limited hours we have or because there is a certain amount of favourites we have and these dishes can be made all year round just by visiting the local supermarket. Eating from a seasonal list of fruit and vegetables means that you will be eating new things every season. Lastly, as seasonal produce is available only at one time there tends to be quite a lot which normally means that the prices are lower too, that's definitely a benefit for your pocket.
Other than buying local seasonal produce, foraging is another great way to satiate your appetite and find seasonal gems. The most popular delicacies to forage are certainly wild mushrooms. We've found some beautiful wild asparagus and wild rocket too and this was the inspiration for this vegan cauliflower soup.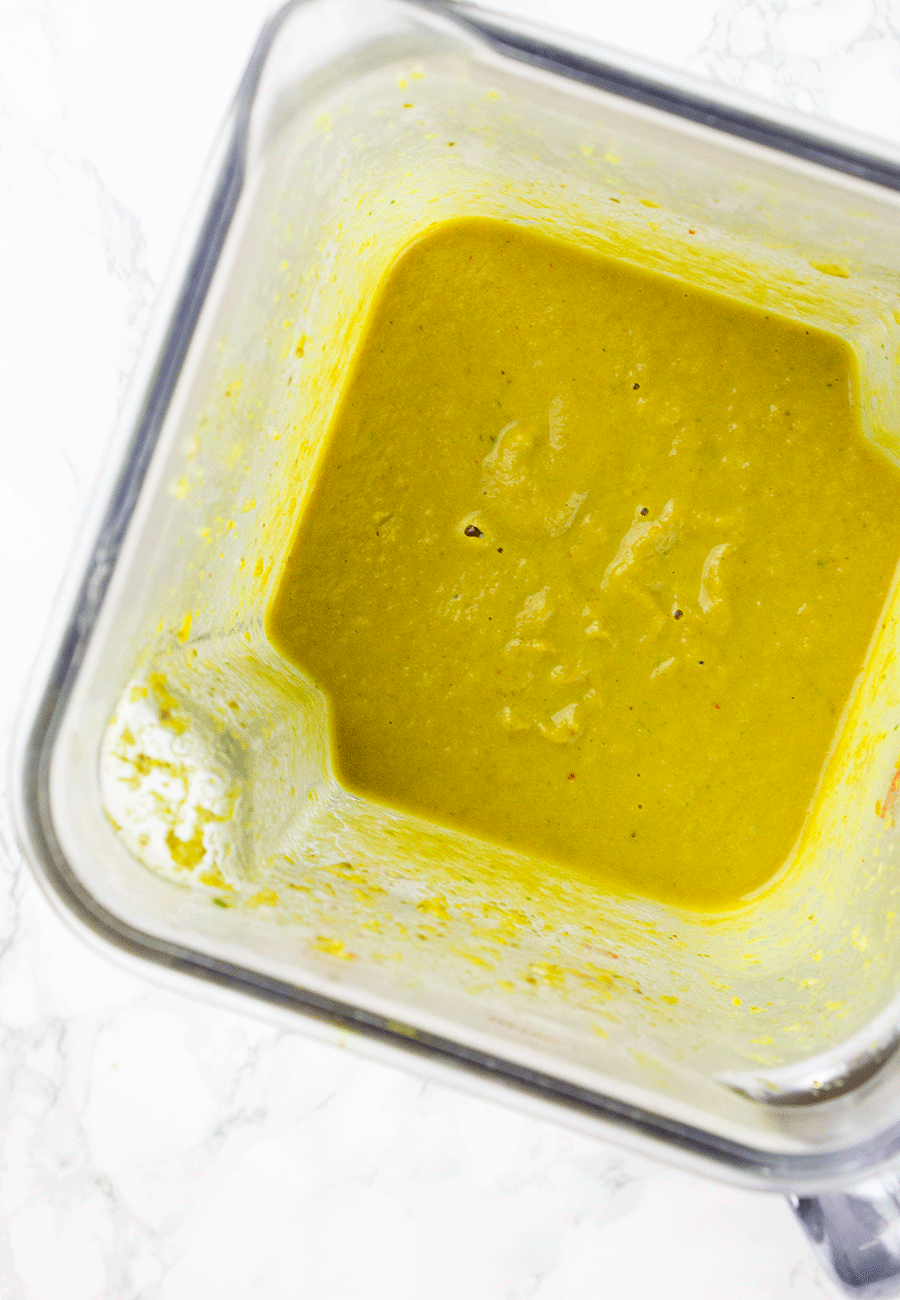 How to make the best cauliflower soup
One of the best ways to cook up a medley of wild mushrooms and vegetables would be a simple fricassee however we wanted to introduce more nutrient rich vegetables and textures to turn this soup into more of a meal. The ideal mix between a fricassee where the mushrooms are cooked on a high heat very quickly to keep in their juices and keep their texture and a soup would be the addition of a puree. The best purees are silky smooth and not starchy and the best flavour to pair with the mushrooms for this dish we thought is a cauliflower. Jerusalem artichokes would also work well too for their delicate flavour. However it is a cauliflower which contains the detoxifying compound isothiocyanate that studies have shown to provide protection against certain cancers. The texture created when adding a handful of chestnut mushrooms to the puree thinned the consistency to a velvety soup that envelopes the mushroom morsels more like a dressing. The fresh earthy flavours combine really well and the textures paired with the crunch of wild asparagus gives this dish all the taste and texture dimensions needed for a fully rounded meal.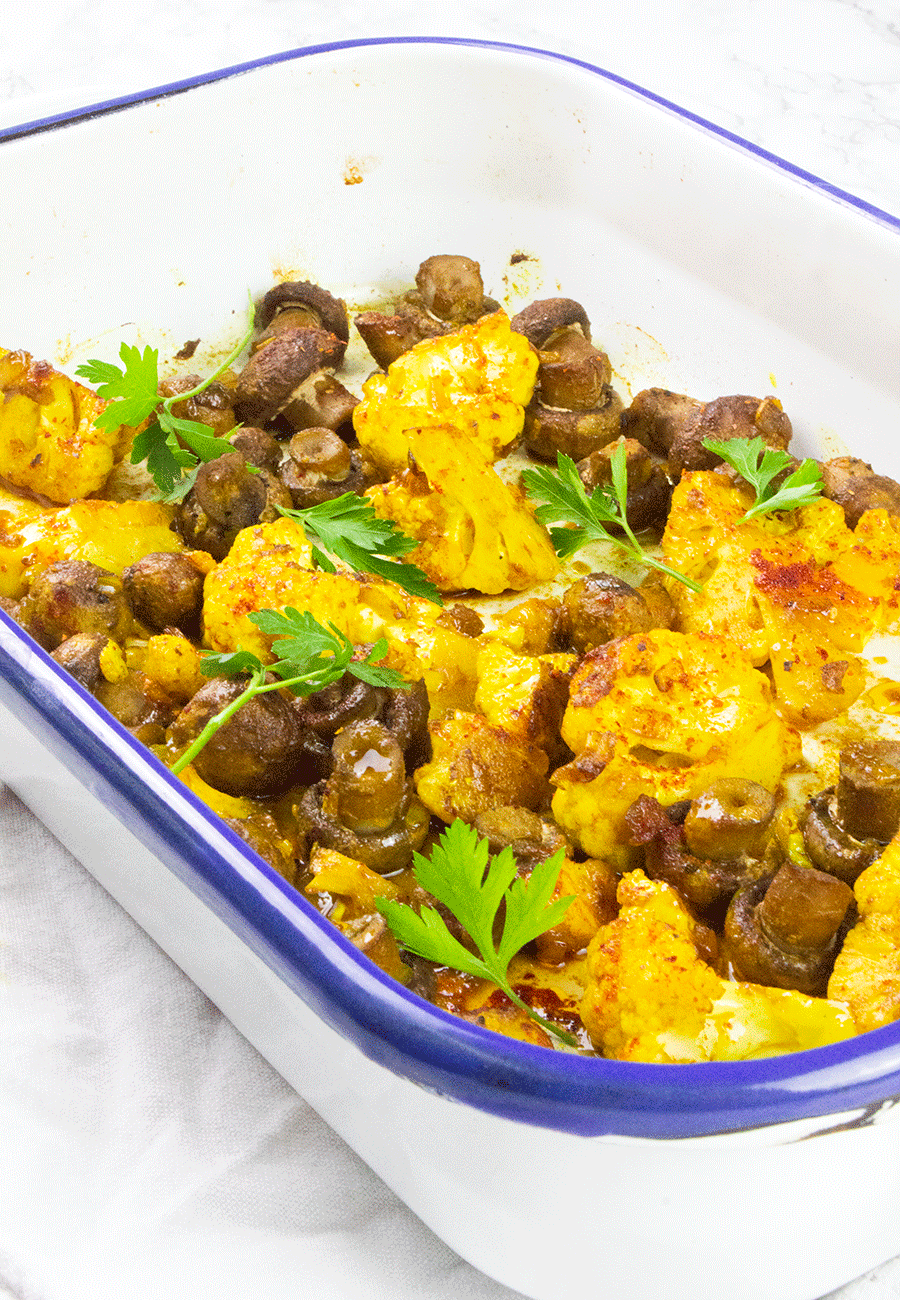 It's all about mushrooms
There are a huge amount of mushrooms to choose from and all offer up a different delicate or earthy flavour or meaty or spongy texture. The health benefits are varied too. With this dish we have opted for more common wild mushrooms that you're most likely to buy from your shop which are shiitake mushrooms and girolles. In the case of the Girolles which are an absolute staple in French cuisine they host an impressive list of health benefits. They (as well as most mushrooms) contain a very important trace element, selenium that is required in your diet. The major role this has to play for our bodies is that it helps regulate normal cell growth and repair and even apoptosis which is the programmed death of abnormal cells. The amount of this cancer fighting compound in food depends on how much is in the soil the crop is grown in. In parts of the world where selenium levels in the soil are low as much as six times the amount of cancer instances have been reported, a worrying statistic. However at The Anti-Cancer Kitchen we want to raise awareness of instances such as this. Foods rich in this compound include algaes, Brazil nuts, mushrooms and whole grains, the reason that these foods aren't prescribed for cancer patients is because drug companies cannot patent a naturally sourced substance, literally food for thought. Another amazing compound found in these mushrooms is a compound called Lentinan which studies have shown to have encouraging anti-tumor effects. The compound derived from certain fungi including shiitake (also in this recipe) is however used in Japan administered by injection to cancer patients. Perhaps prescriptions for food aren't so far off after all.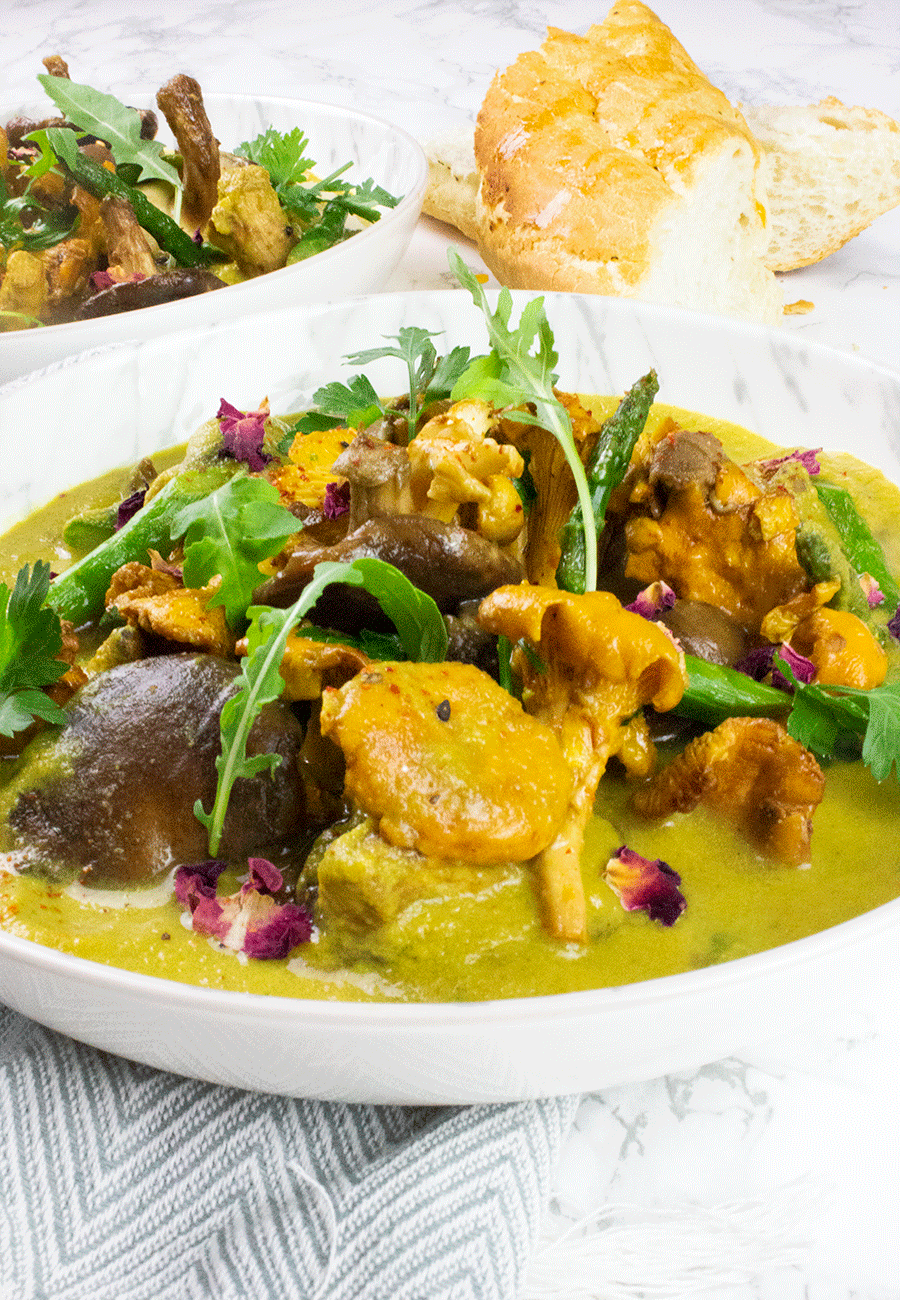 Mushrooms and health benefits
Lentinan is a Beta Glucan and if you use a maitake mushroom also known as a hen of the woods, sheep's head, monkey shelf or signorina mushroom then you're on to something even better as this mushroom contains a complex version of the beta glucan known as the D-fraction. The immensity of its ability is clear as it increases the activity of immune chemicals in your body that  help to control white blood cells which in turn leads to increased activity levels of natural killer cells. It is believed that the compound found in this mushroom has greater capabilities of inhibiting tumours than any other mushroom. A mushroom certainly worth hunting for.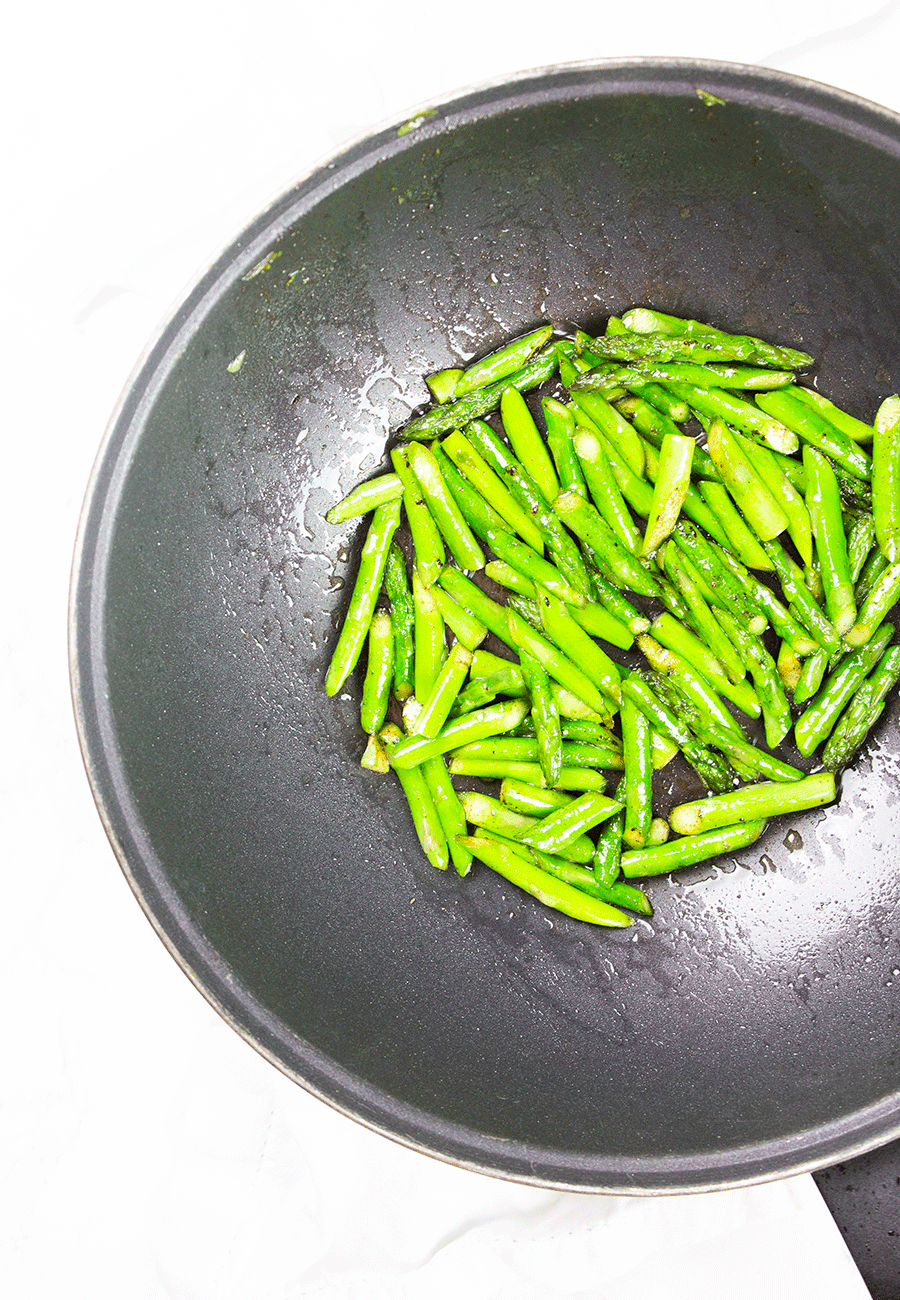 Asparagus is packed with antioxidants
We have opted to use wild asparagus in this dish. First of all, the flavour pairing and texture work well. We are however aware that a recent study outlined that asparagine which is found in asparagus (amongst a plethora of other food sources as well as being made naturally in the body as a building block for proteins) has been linked to the way the disease can spread to other organs. There was no evidence however linking asparagine to how tumours form in the first place. What is clear though is that asparagus does contain a large amount of antioxidants which protect cells from the harmful effects of oxidative stress and an effective amount of vitamin k which is essential for natural cell growth and DNA formation. It is also great for mums to be.
This is a very simple vegan dish to make and very versatile with the variety of ingredients you can use. This soup is:
Seasonal
Satisfying
Hearty
Easy to make
Delicious and
Healthy, and knowing that there is a soup called Jewish penicillin we wonder whether this soup can ever have a monika of such greatness too. Mushroom medicine or foraged pharmaceutical, well whatever you call it, it is one tasty potion of a soup.
Have you made this vegan cauliflower soup recipe?
We'd love to see your food creations! Please leave a comment below, share or tag using @anticancerkitchen on Instagram and hashtag it #anticancerkitchen.
More anti-cancer soup recipes
Check out our tasty and anti-cancer soup category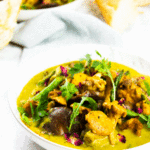 Ingredients
200g of cauliflower

150g of chestnut mushroom

400ml of vegetable stock

1 banana shallot, finely diced

1 garlic clove, peeled and chopped

125g of wild asparagus, chopped

400g of wild mushrooms (we've used girolles and shiittake)

A few leaves of fresh parsley

½ teaspoon of turmeric

Wild rocket/ arugula and edible wild flowers to garnish
Instructions
Cut the cauliflower into florets and fry in some olive oil on a high heat with the shallot and turmeric for about 4 minutes. Add the chestnut mushrooms and stir-fry for a further minute. Transfer to a 200c/ 392F oven for 10-12 minutes.
Combine the cooked cauliflower and mushroom mixture with the stock and parsley and process in a blender for 30 secs. Set aside
With a wok or hot pan fry the chopped asparagus in a glug of olive oil for about 2 minutes. Add the wild mushrooms and season to taste and stir-fry for a further 2-3 minutes. Drain the liquid off and incorporate into the cauliflower and mushroom puree/ soup.
Pour the soup into bowls and top with the wild mushrooms. Garnish with edible flowers and rocket/ arugula. 

Copyright secured by Digiprove © 2020 The Anti-Cancer Kitchen