Hearty jackfruit cottage pie recipe that is vegan, low-carb and nutrient-dense.
Why jackfruit?
The notoriety of jackfruit as being a great vegetarian and vegan alternative to a shredded or pulled meat enticed us to experiment with it in our kitchen. As our ethos is to cook with plant-based ingredients this seems like a great alternative to use in the ever-popular cottage pie. Moreover, jackfruit comes with lots of goodness and nutrition.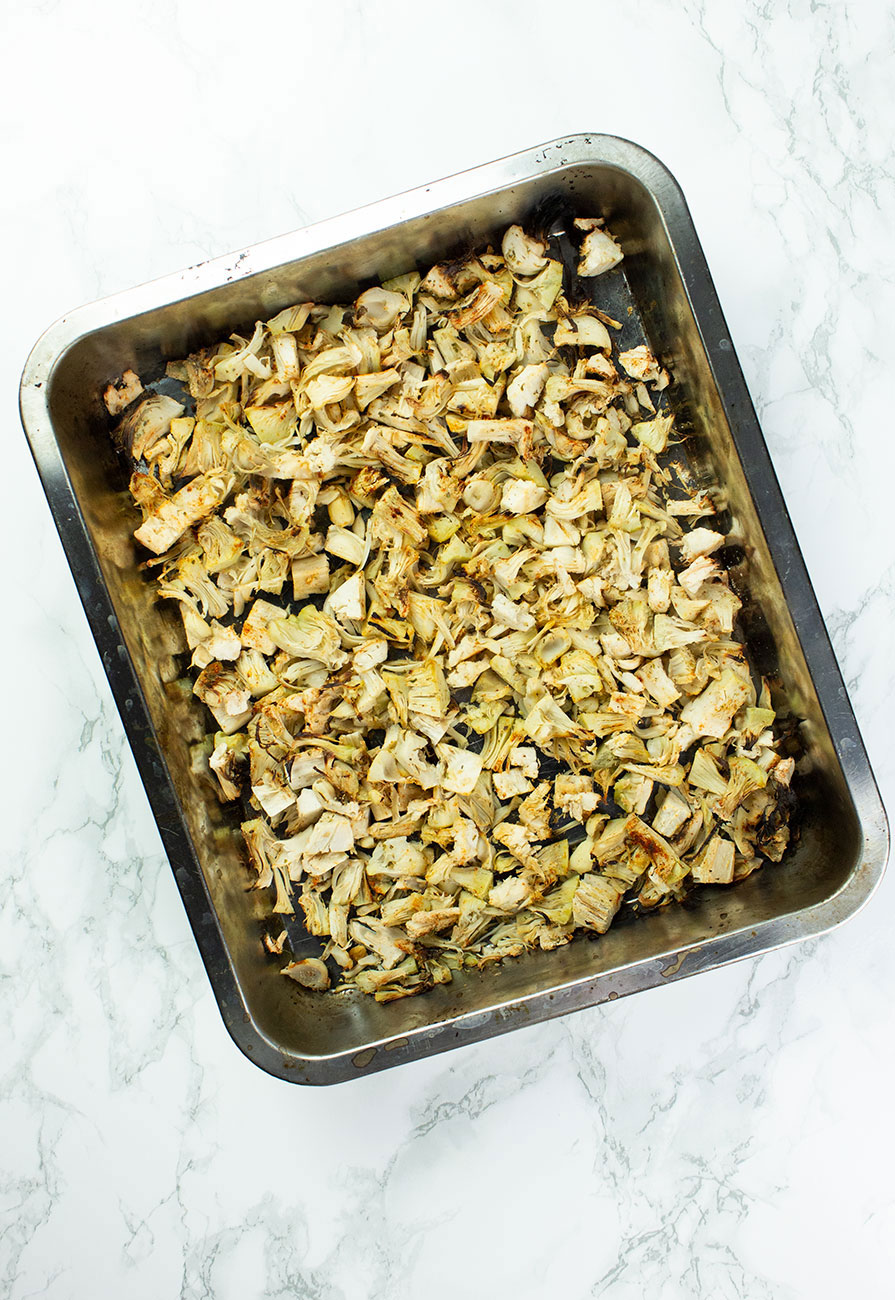 The jackfruit definitely looked the part and the chew is very similar to an artichoke and even as meaty as shiitake and other exotic mushrooms which are also very worthy alternatives too in this pie.
Jackfruit cottage pie recipe
In this dish, we've used canned jackfruit as our protein as obtaining a fresh one near where we live seemed almost impossible. But that was not a problem as the end result was very tasty. As the jackfruit is brined in a tin the key is to dry the fruit as much as possible before adding it into your sauce by placing it under a hot grill. This way the jackfruit loses the brined flavour and soaks up more of the flavour you want to introduce in the sauce, and it keeps its bite. If you want, you can add a bit of your favourite cheese on top like a traditional cottage pie. However, in this jackfruit cottage pie recipe, we wanted to keep it 100% plant-based.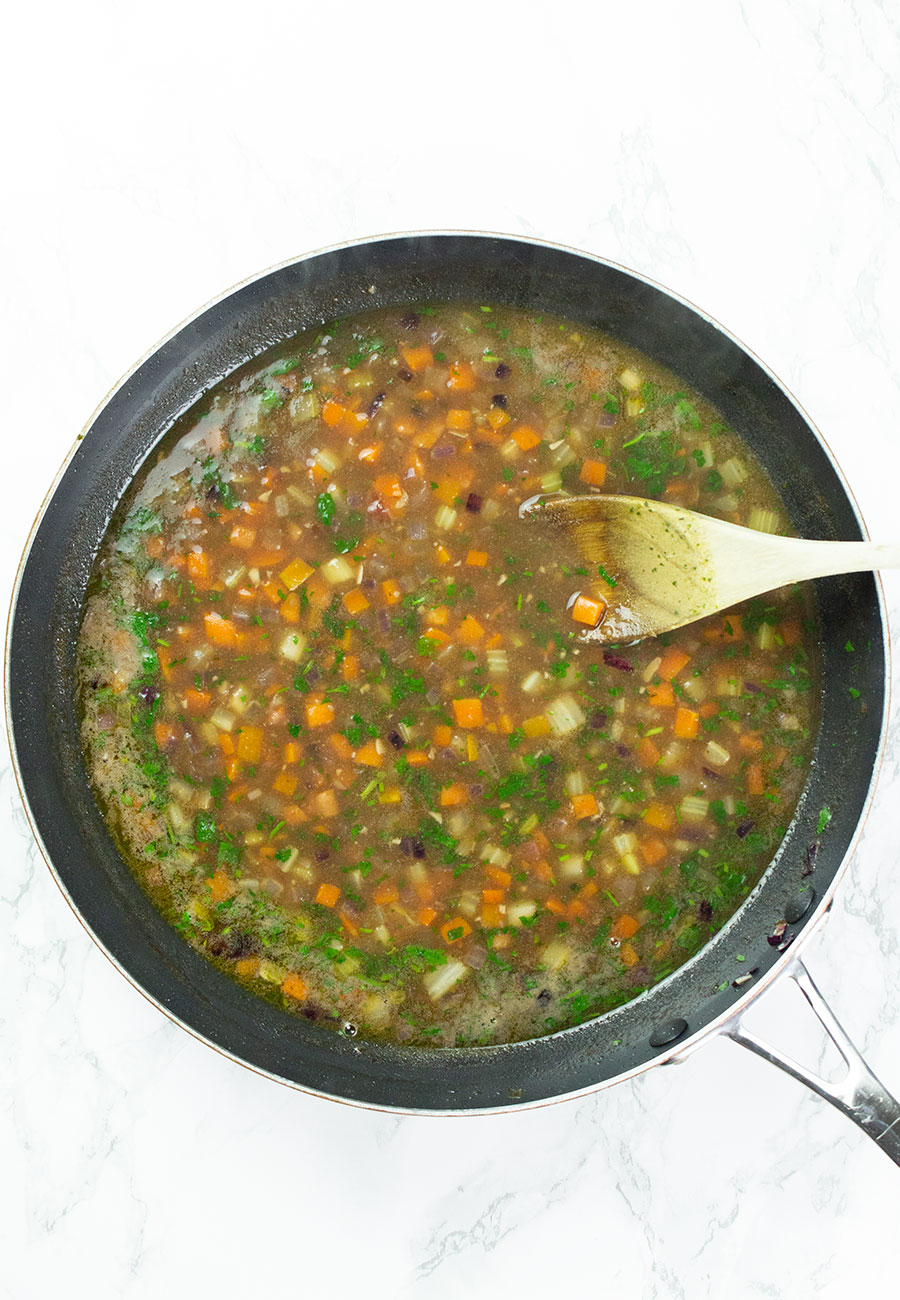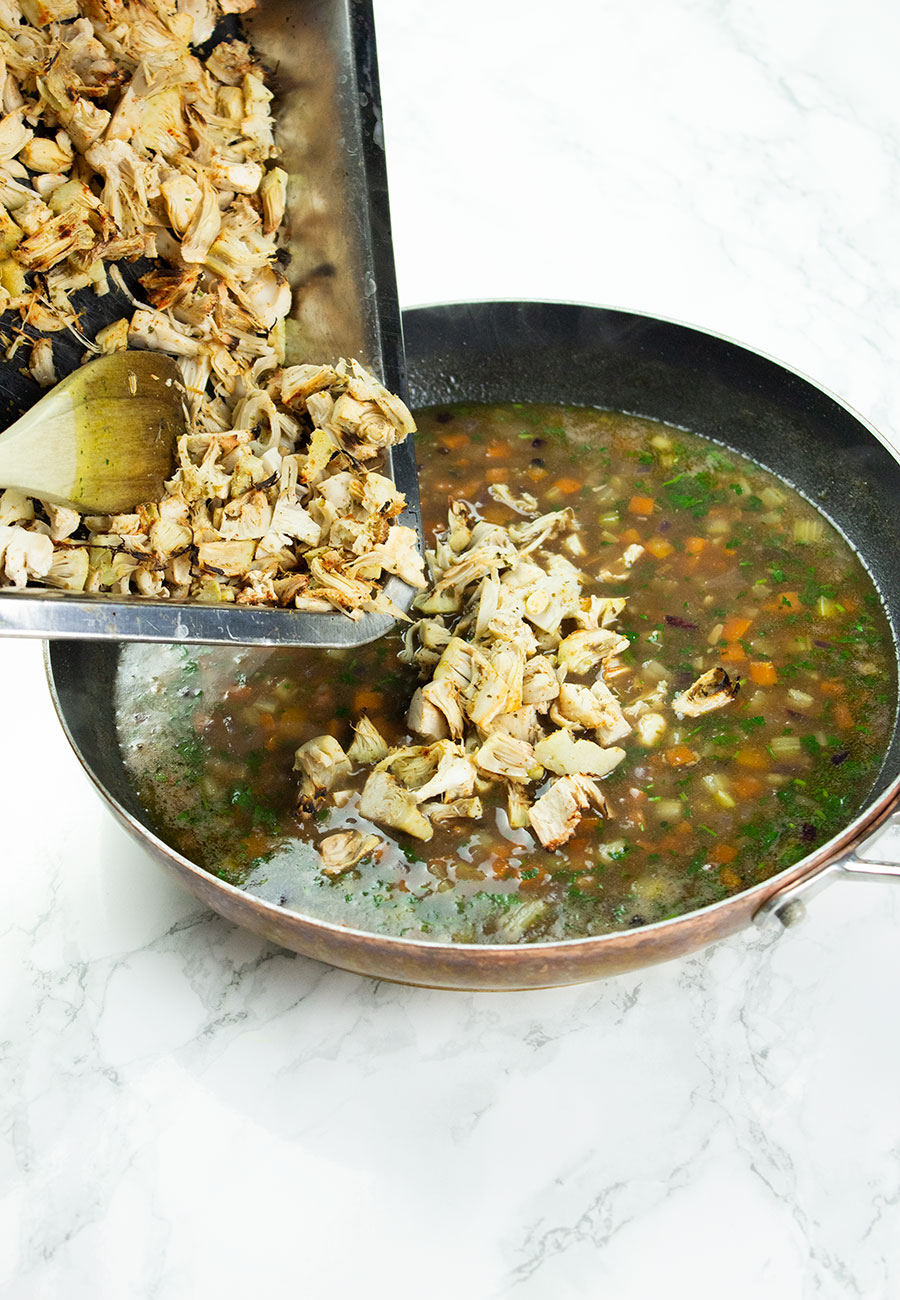 We wouldn't hesitate to use jackfruit time and again especially when our two fussy toddlers wolfed this down like there was no tomorrow. All in all – definitely thumbs up. After more experiments, we'll be keen on giving you further uses for it but in the meantime please try this very tasty jackfruit cottage pie.
Have you made this jackfruit cottage pie recipe?
We'd love to see your food creations! Please leave a comment below, share or tag using @anticancerkitchen on Instagram and hashtag it #anticancerkitchen.
More jackfruit recipes you might like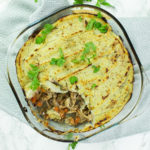 Ingredients
2 x 500g tins of jackfruit drained and shredded

1 red onion diced

1 celery stick diced

1 carrot diced

2 garlic cloves peeled and chopped

600ml of vegetable stock enriched with 1/2 a teaspoon of yeast extract and a tablespoon of soy sauce

100ml of red wine (optional)

1 tablespoon of herbs de Provence

1 tablespoon of seasoning for the jackfruit. Use fennel seeds, smoked paprika, onion powder, salt and pepper

Olive oil

1 tablespoon of Agave

1 cauliflower cut into florets

250g of peeled halved Jerusalem artichokes

1 teaspoon of Dijon mustard

A sprinkling of grated cheese such as Mozzarella (optional)

Salt and pepper
Instructions
Start by drying the Jackfruit. Put in a roasting tin and season with the fennel seeds, paprika, onion powder salt and pepper and place under a hot grill for 20 minutes
For the mash, put the Jerusalem artichokes in a pan of salted boiling water and boil for 12-14 minutes until almost fully tender. Add the cauliflower florets and boil for a further 3-5 minutes until both vegetables are tender. Drain and let steam and set aside.
For the filling put a glug of olive oil in a pan and on a high heat and sauté the carrots and celery for five minutes. Add the onion, garlic and agave nectar and caramelise the mixture for a further few minutes.
Add the wine (optional) and stock and the grilled jackfruit and reduce the heat down to medium and simmer the mixture for about half an hour or until the mix has reduced and thickened.
Put the cooked cauliflower and artichokes in a blender and add the mustard and season with salt and pepper. Blitz to make a smooth puree.
Pour the filling in a pie dish and spoon on the mash and spread to the edges, (optionally, sprinkle on the cheese) and put in a 200c oven for 20 minutes. Finish by placing under a grill to brown the top.