Delicious Padron peppers recipe that is easy and incredibly tasty and healthy.
The first time we tried these amazing green gems, called padron peppers, was in Madrid a few years ago. Almost every tapas bar had them as a sharing platter (tapas) or a snack. At first we were confused – what's the fascination with a plate of peppers? We were intrigued so we went ahead and ordered these pimientos de Padrón (Padron peppers in Spanish). It all fell into place, so simple yet so delicious especially with a lot of sea salt. Some are spicy, some are not, but that's the best part of this dish. It's like Russian roulette. Personally I like them less spicy but Matt was sold on the ridiculously hot ones. It became a game, who gets what as it was impossible to tell them apart.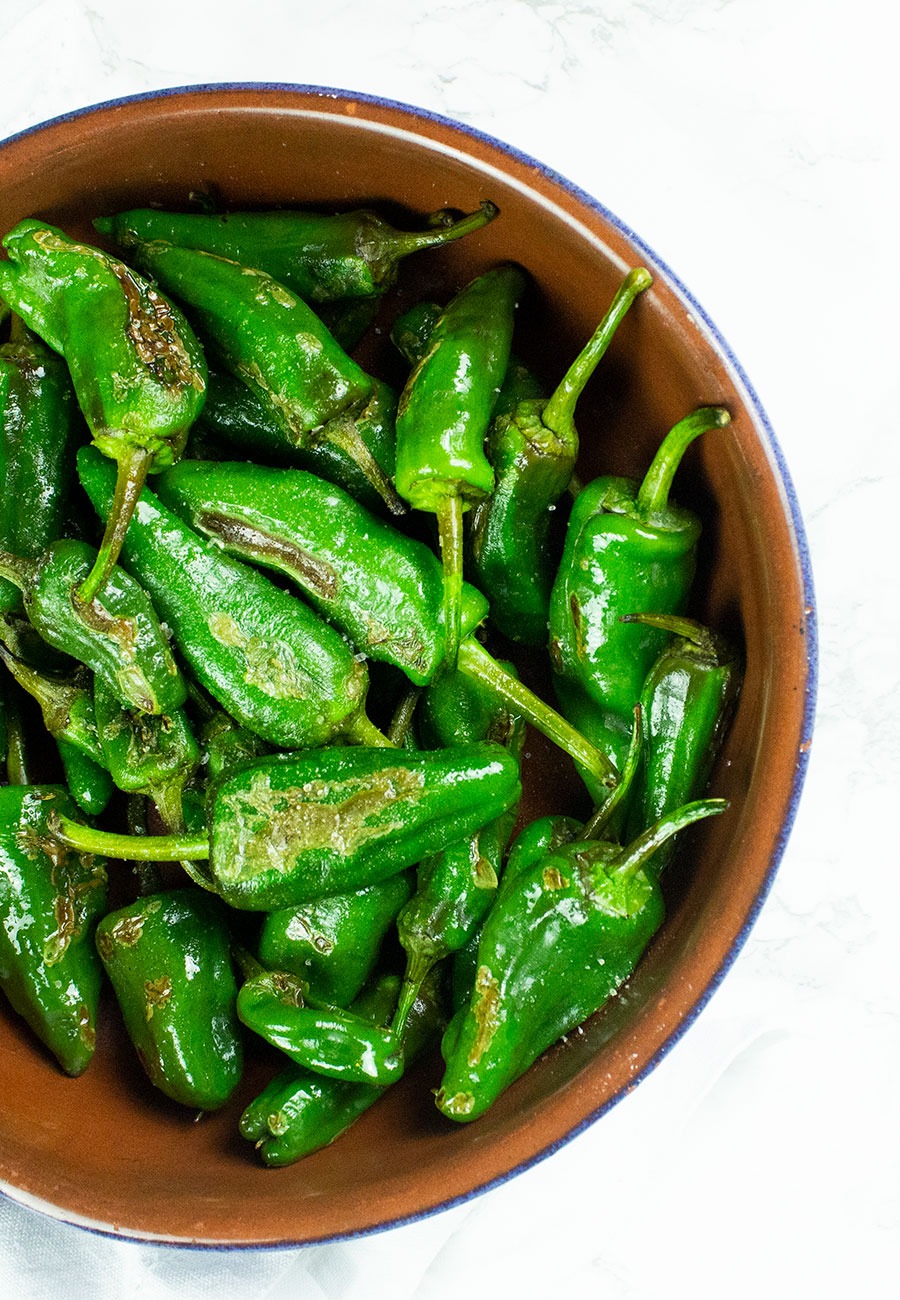 Padron peppers recipe
Now every time we see them in the supermarket, we have to get them. Padron peppers are a perfect source of your five-a-day and so quick and easy to prepare – like ridiculously easy. Just fry the peppers by flipping and turning them for a few minutes or until well blistered all over and season with sea salt. That's it. The best thing about Padron peppers is that they are packed with vitamins A, B1, B2, C and P, proteins, calcium and iron, and are great cancer-fighters. This dish is perfect as a little starter or a snack. We are addicted.
Have you made this pimientos de Padrón recipe?
We'd love to see your food creations! Please leave a comment below, share or tag using @anticancerkitchen on Instagram and hashtag it #anticancerkitchen.
More anti-cancer appetizer recipes
Check out our appetizers category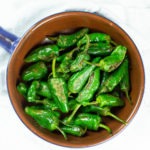 Ingredients
Padron peppers

A good glug of olive oil

1 tea spoon sea salt
Instructions
Heat a good glug of olive oil over high heat in a frying pan. Make sure the pan is large enough to fit all the peppers in a single layer. Heat until lightly smoking and add the peppers. Fry the peppers by flipping and turning them for a few minutes or until well blistered all over. Season with sea salt.