Avocado, roasted red peppers, sun-dried tomatoes, chickpeas…we love them all so why not mix them all together and make a tasty avocado chickpea toast?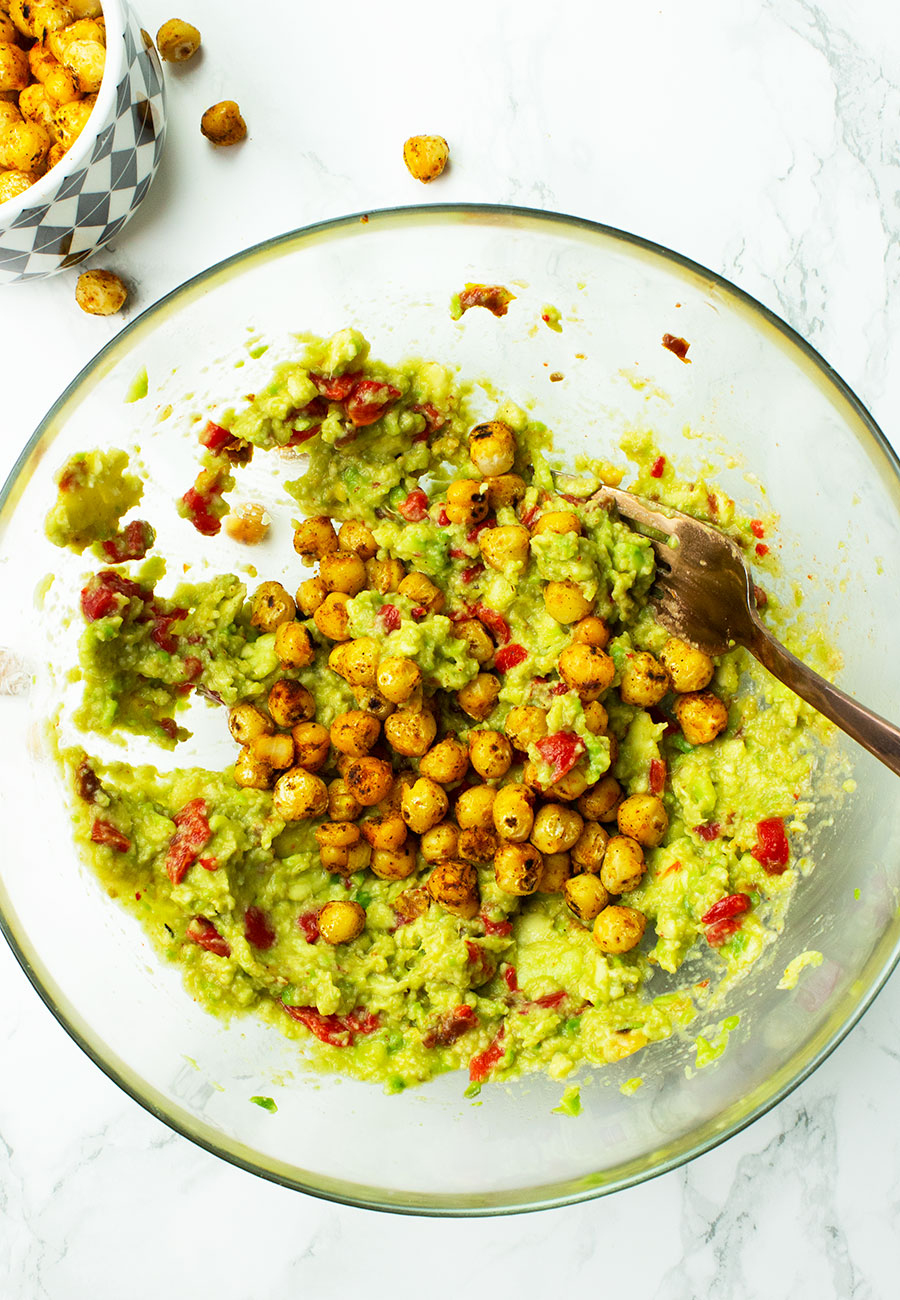 Avocado chickpea toast recipe
This is a super easy recipe that is perfect for a lazy weekend breakfast or brunch. Saying that, the avocado and chickpea combo works perfectly as a sandwich filler too if you would prefer that instead.
So now let's talk a bit about the nutritional value.
Chickpeas (aka garbanzo beans), are pretty amazing as they are a good source of insoluble fibre, folate, and vitamin B6. They also contain copper, iron, selenium, and zinc. These minerals that are crucial for the development and function of immune cells which makes chickpeas naturally immune-system boosters. They are great for our digestive systems and they are packed with cholesterol lowering fibre which helps reduce the risk of coronary heart disease. Eating chickpeas might also minimise the risk against certain types of cancer as they have shown to suppress proliferation and induce apoptosis (self-destruction) of cancerous cells.
Avocados are rich is healthy fats and antioxidants
The other main ingredient in this recipe is avocado. Avocados are naturally high in healthy fats and antioxidants making them a perfect addition to your anti-cancer diet. 
Avocados are rich in essential cancer-fighting carotenoids, which are most plentiful in the dark-green portion of the flesh that's closest to the skin. Research has shown that a compound found in avocado seed extract called, avocatin B, was effective against acute myeloid leukemia cells. Avocados are also rich in healthy fats and are great for our digestive systems and heart. They can lower our bad cholesterol and improve heart function naturally.`
Have you made this avocado chickpea recipe?
We'd love to see your toast creations! Please leave a comment below, share or tag using @anticancerkitchen on Instagram and hashtag it #anticancerkitchen.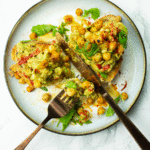 Ingredients
1 can of chickpeas (drained)

1 large avocado (smashed)

4 or 5 sun-dried tomatoes (chopped)

1 roasted red pepper (chopped) We have used jar ones. You can get them in most supermarkets.

1 tea spoon of smoked paprika

Juice of one lime

A dash of olive oil

A dash of chilli oil (optional)

Wild rocket (optional)

Salt & pepper to taste
Instructions
Simply heat the olive oil in a pan, add the chickpeas and stir. After a few minutes, sprinkle the chickpeas with a little bit of smoked paprika and a pinch of salt to taste. Keep stirring. After a minute or so they should be nicely toasted and coated in smoked paprika. Leave them to cool.
Smash the avocado with a fork and add the sun-dried tomatoes and roasted peppers. Then add half of the toasted chickpeas and little bit of lime juice and salt and stir until you have a nice filling.
Plate up with a delicious sourdough toast adding the filling first and then the rest of the chickpeas on top. Garnish with some wild rocket and a dash of chilli oil. (optional)