This dahl soup recipe is incredibly easy and authentic.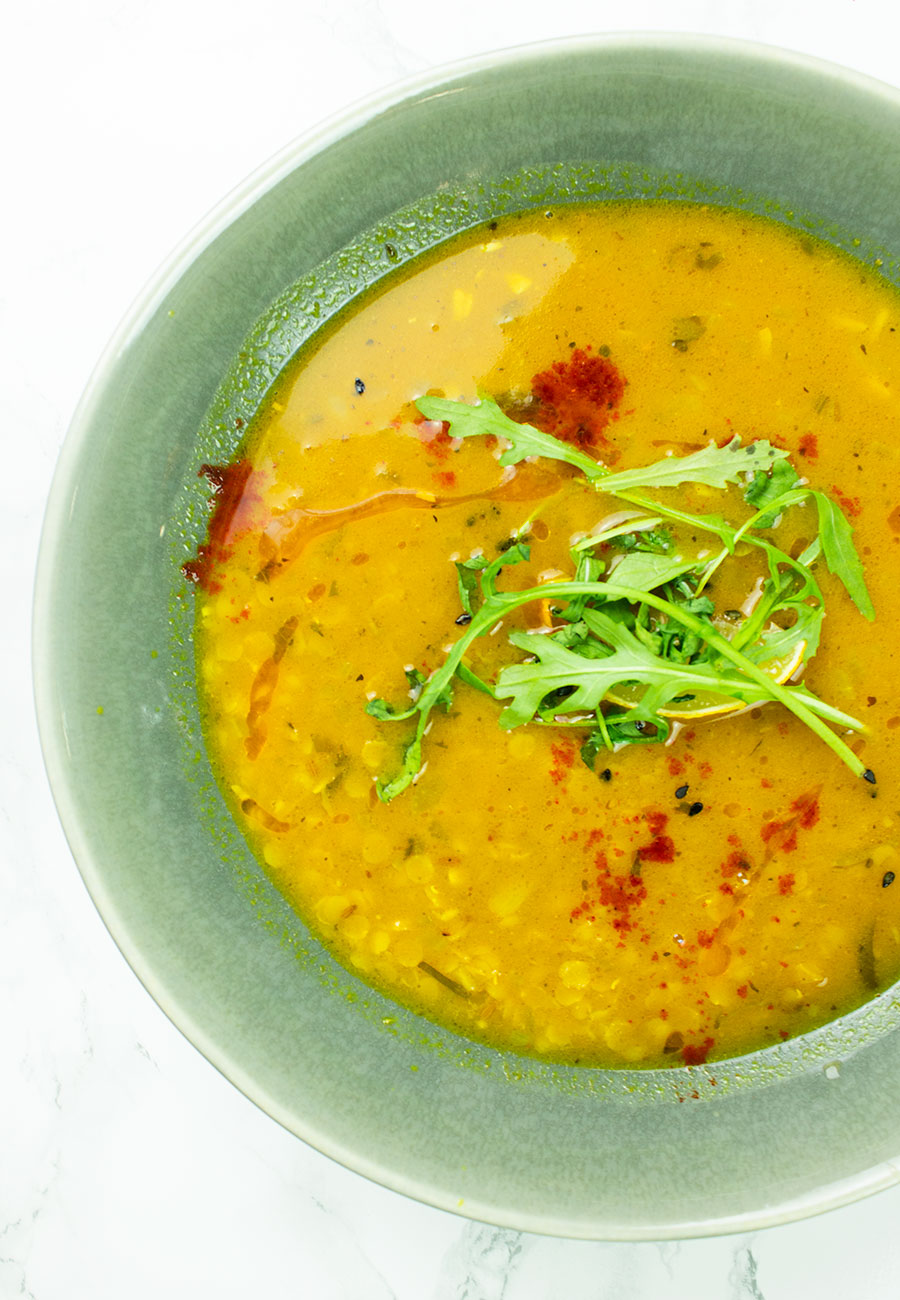 Indian red lentil soup – dahl soup recipe
"Lentil soup, the sweetest of delicacies", Aristophanes 446-386 BC.
When looking for a variety of nutritious food for a plant-based diet, it is easy to overlook classics in favour of modern and innovative cuisine. We've loved a good old fashioned soup and in fact dahl soup, sometime known as daal, dail, dal, or in most cases, lentil soup has its origins dating back to ancient mesolithic times (about 8000 BC).
The ancient Greeks loved red lentil soup and to this day most European countries have some version of soup or stew to call their own. Matt's first experience however was at my local Tandoori restaurant when he was a little boy when he and his brother were taken out on a Friday night. His parents said they wanted to teach them at an early age how to behave in restaurants,  perhaps they just couldn't find a babysitter but whatever happened he thinks his love of food could actually be pinpointed to have started in those Indian restaurants.
Their favourite although called an "Indian" was actually owned by a Bangladeshi family and he remembers to this day how good their dahl soup recipe was. Light, zingy and really refreshing, which to be honest should be odd considering the heavy nature of the main ingredient.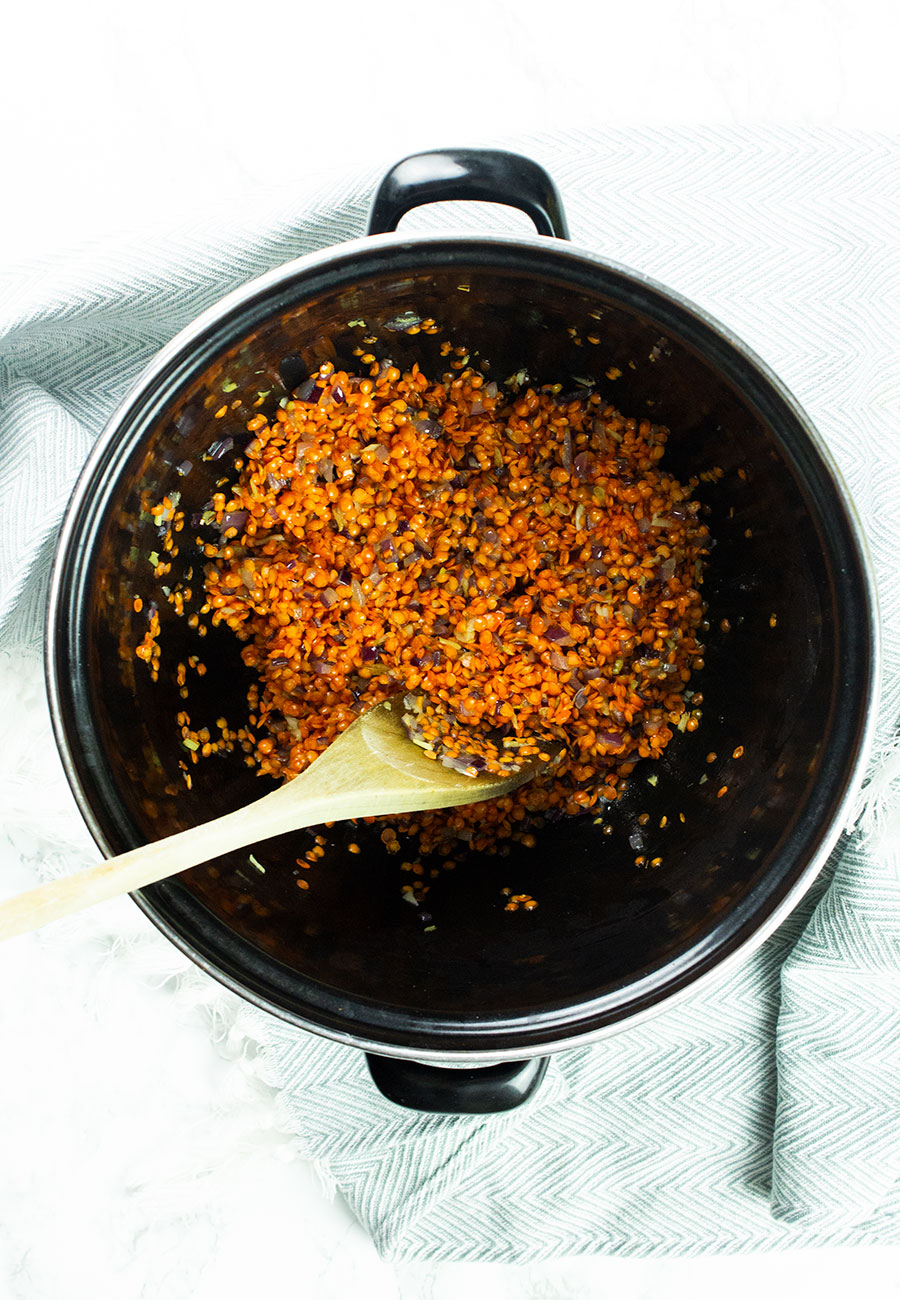 After researching red lentils as an ingredient and its origins starting in the Middle East and Europe (that is we think Ancient Greece) we certainly think that Indian cuisine (or at least the Sub-Continent) have made it their own.
We've cooked many lentil dishes at The Anti-Cancer Kitchen but when Gali was introduced to this particular soup, she too thought that this red lentil dish showcases lentils better than any other, and we haven't had to create a recipe either. This is truly a proper classic.
Soups and stews are easy to prepare and when you pair it with some home-made bread you can have everything you need for a plant-based/vegan diet. We love to design plates of food full of innovative textures to recreate foods no longer in our diet but here we'd like to pay homage to a soup that has it all without us having to do this.
Red lentils health benefits
Lentils are a heart healthy ingredient. The correlation between a diet rich in fibre (which legumes such as lentils are) to a diet lacking in fibre has been shown to reduce the risk of death from heart disease by 82%. The study itself took 25 years and covered countries from Scandinavia, western, southern and eastern Europe, Japan and the US. This would prove that legumes are healthy for your heart.
When looking at a studies between cancers and countries, it is therefore surprising that that many of these countries that have low heart disease rates have high cancer rates. For example Iceland and Japan show some of the highest rates of breast cancer although the paradox is that they also have the some of longest life expectancies in the world.
How are you meant to factor this information in when you are devising a best practice diet as far as we know to give you the best chance of recovering from or avoiding cancer if you are likely to suffer heart problems. Without another 25 year study who can say.
At The Anti-Cancer Kitchen we would certainly want to take inspiration from cuisines from countries with the highest life expectancy rates either way and lentils are certainly included somewhere on that list. Could the key be moderation or could the key be variety and the ratios of what you eat and when you eat. Until that study is undertaken we will continue to introduce you to healthy foods with the addition of known anti-cancer ingredients too.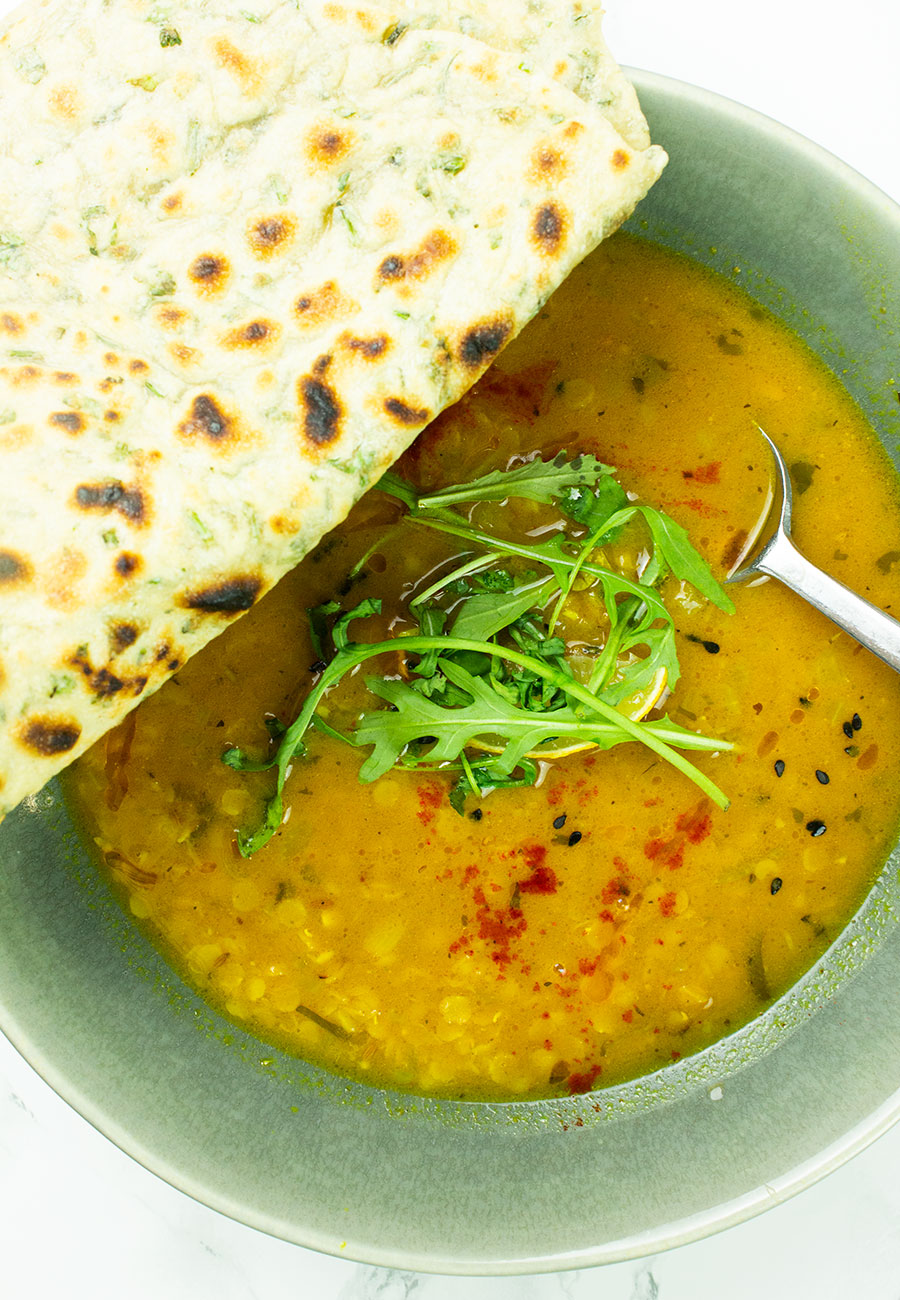 Dahl soup recipe ingredients
Other than the lentils, what we have in this soup are tomatoes, which are full of lycopene, a powerful anti-inflammatory, turmeric (curcumin) which is perhaps the most well known (non-prescribed) anti-cancer ingredient available in a food source and lemons, which although acidic in its natural state, once metabolised becomes powerfully alkaline and produces an array of healthy functions including potent anti-carcinogenic properties.
Flatbread recipe with garlic, parsley and coriander (no yeast)
Soft aromatic flat breads are a wonderful accompaniment to this soup as they sop up the flavour and help spoon in the hearty lentils. This simple recipe doesn't use yeast and is prepared in a matter of minutes, just mix a dough of flour and water and a bit of oil and knead for a few minutes until thoroughly mixed and soft. Garlic, parsley and coriander (cilantro) bring another dimension to the bread.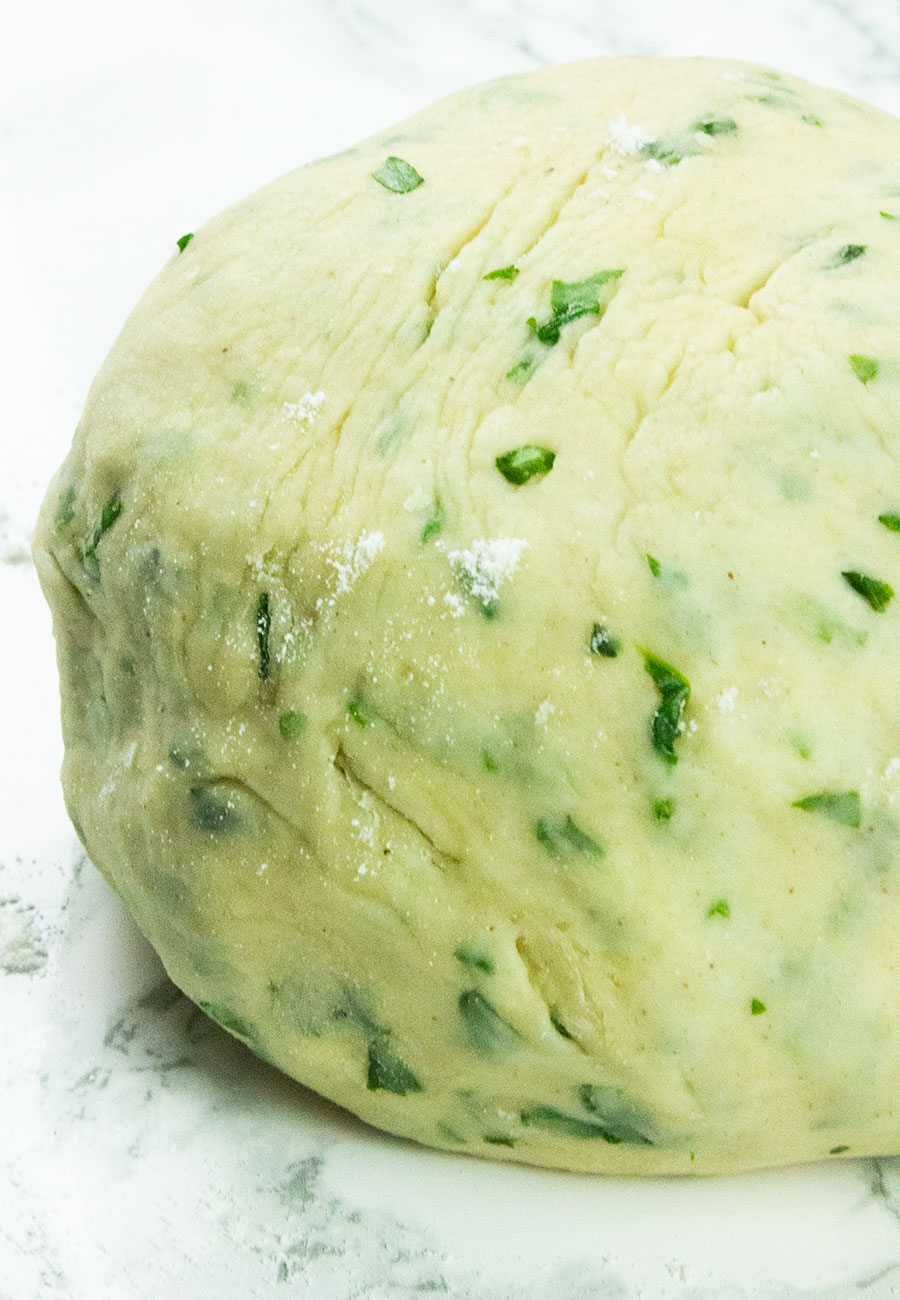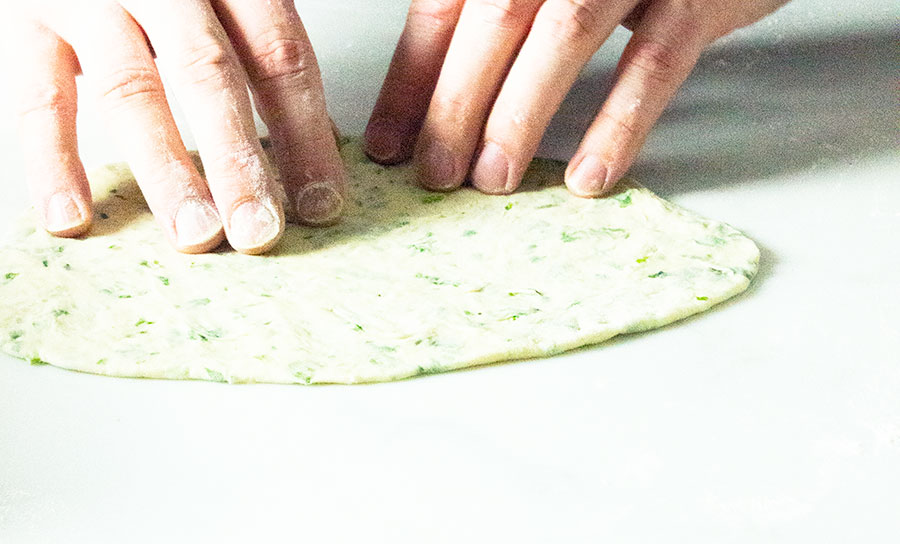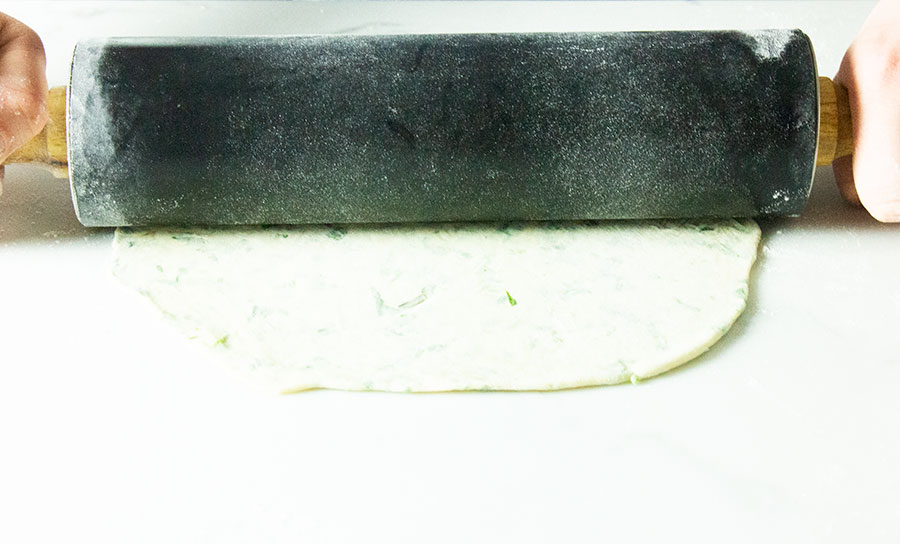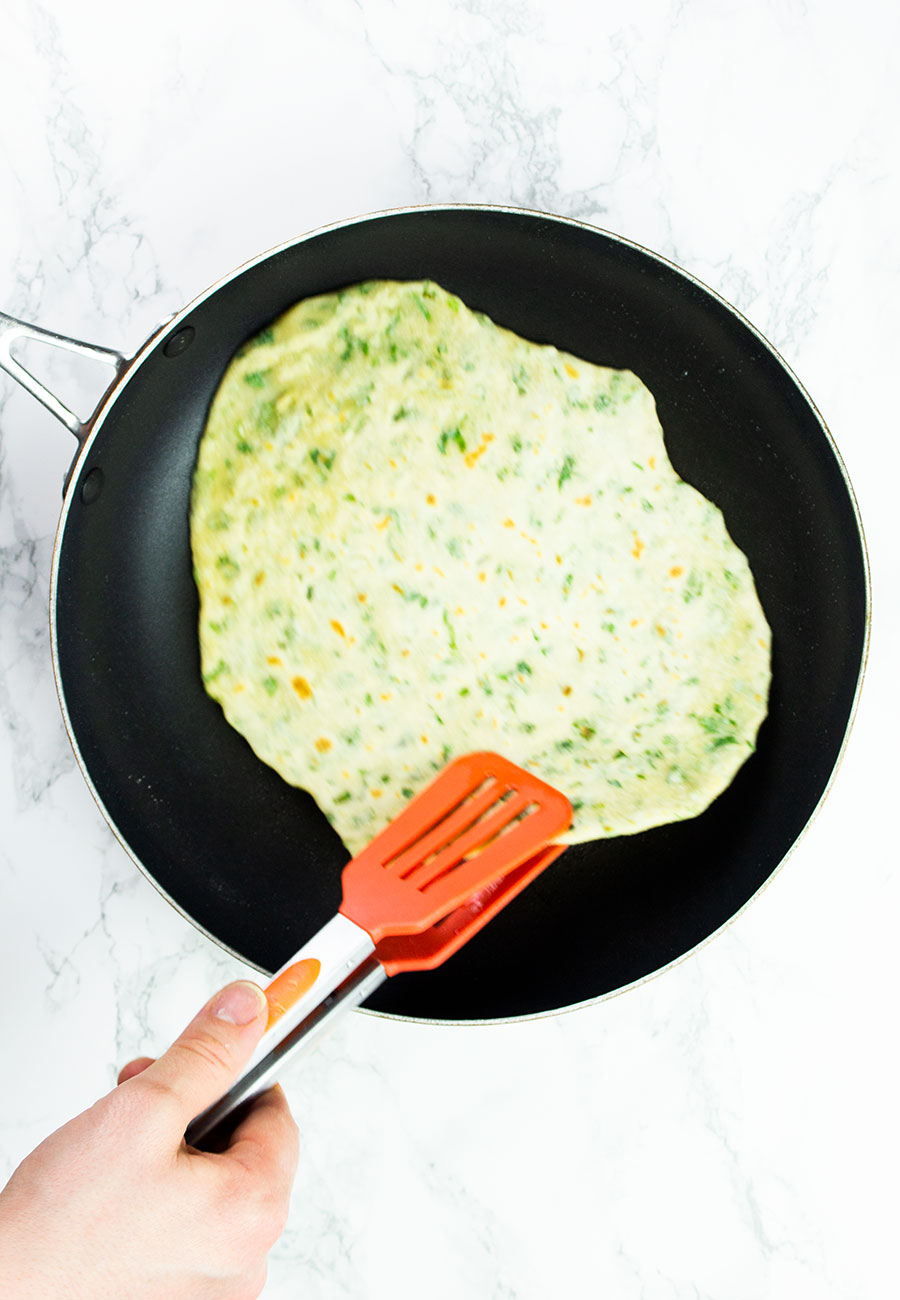 Dry fry the rolled out breads in a hot pan and they'll keep for a few days. This is way better than shop bought, and cheaper too.
This dahl soup is
– Refreshing
– Hearty
– Aromatic and zingy
– Heart healthy
– Nutritious
– Simple to prepare
– Anti-cancer turmeric recipe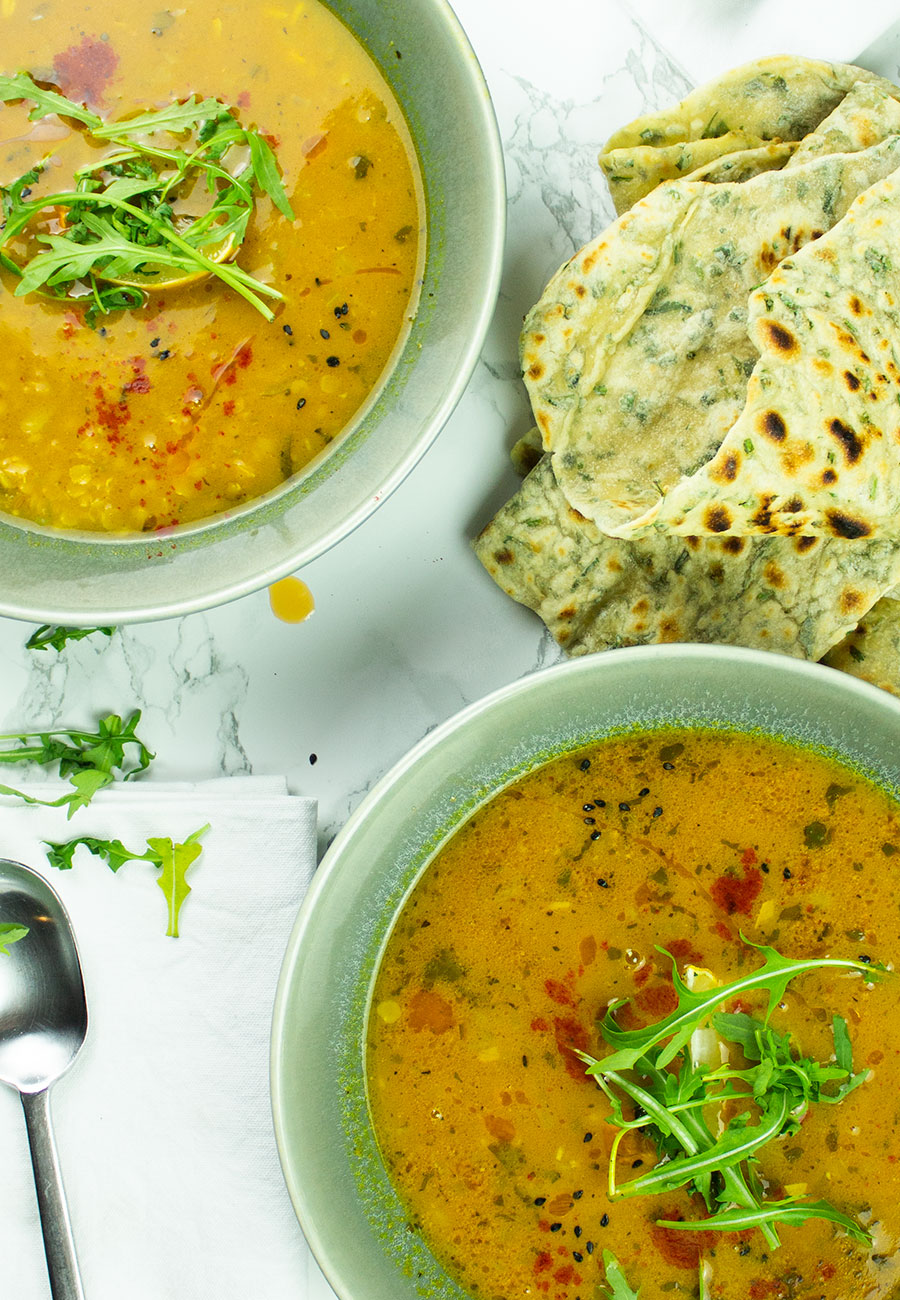 Have you made this dahl soup recipe?
We'd love to see your food creations! Please leave a comment below, share or tag using @anticancerkitchen on Instagram and hashtag it #anticancerkitchen.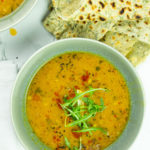 Ingredients
For the soup:

¾ cup of red lentils

1 medium onion

4 cups of vegetable stock

240g of tinned tomato

2 cloves of garlic, peeled, crushed and minced

2 teaspoons of grated ginger

2 teaspoons of turmeric

2 teaspoons of cumin seeds

2 teaspoons of garam masala / curry powder

½ cup of coconut milk

Juice of half a lemon

Fenugreek leaves, coriander (cilantro) or rocket (arugula) to garnish (optional)

For the flatbread:

225g of plain flour, extra for dusting

2 tablespoons of olive oil

125ml of warm water

2 garlic cloves, peeled and finely chopped

¼ cup of chopped parsley

¼ cup of chopped coriander (cilantro)

¼ teaspoon paprika (garnish/optional)
Instructions
For the soup
Heat a dash of oil in a deep pan on a high heat and add the ginger, onion and the cumin seeds and sauté quickly making sure it doesn't burn.
Add the lentils and fry for 2 to 3 minutes.
Stir in the turmeric, garlic and garam masala and pour in the vegetable stock, tomato and coconut milk. Put a lid on the pan and turn the heat down to medium and simmer for 25 minutes.
Stir in the lemon juice and scatter with fenugreek leaves, coriander (cilantro) or rocket leaves (arugula).
For the flatbread
Mix the flour, water and oil in a bowl with a good pinch of salt. Bring everything together with your hands to form a soft dough.
Sprinkle some flour on a working surface and knead the dough for 5 minutes. Flatten out the dough and pour the garlic, parsley and coriander on top. Roll the dough back in to a ball to fully incorporate the herbs.
Divide the dough into equal parts and roll each one out very thinly on a floured surface.
Heat a large frying pan until very hot. Brush on a very small amount of oil and add one flatbread dough and fry  for about 2 minutes until puffed and golden. Turn over and fry the other side and set aside. Repeat this step until you've cooked all your flatbread.